#WTJ: I Stand Amazed In All Of Your Glory
17 January 2010
No Comment
REST: I went to bed at 10:50 pm and chose not to set my PDA alarm. I woke up at 5:05 am. I lay in bed resting and reflecting for 60 minutes and then listened to my entire scheduled iTunes playlist for Day #17 before getting up.
Lord Jesus, thank You for the past two days in which I had the opportunity to step away from my usual environment and routine to visit family in Northern Virginia. Thank You for the great start to my morning yesterday. Thank You for Uncle Art's 80th birthday celebration. Thank You for Issi and her family watching Maui while we were out. Thank You for the dinner that Julia made. I have so much to be grateful for. I am especially grateful for the joy of the LORD in my heart, which truly is my strength. Thank You for designing me to see the cup as half full rather than half empty. Thank You for how Kristin Kim radiates the joy of the LORD in her smile and the love of God on her face and in her voice and words. Thank You for how you moving to draw the entire Kim family near to You.
Thank You for the good start to my day today. Thank You for the opportunity to listen to my scheduled iTunes playlist for Day #17. As Dennis Jernigan sings, I do stand amazed in all of Your glory. Thank You for ears to hear and eyes to see. Thank You for a heart to obey. I don't take any of those things for granted.
LORD, I turn over Julia's health and welfare over to you. I ask You to have Your way, for Your will, not mine to be done in our marriage to create intimacy that honors you. Bless Julia in her work. Guide us to be all You want us to be as a couple.
Jesus, I also turn over our children to You. Bless their health, welfare, and the choices they make. May they be attracted to a life of purity and holiness. May our family bring glory to You in how we walk as well as talk. May our words speak life, not death, into the lives of others. Fill each of us with extraordinary joy and passion for You.
——————————————————————————–
CHAPTER 17 – Her Work
from The Power of a Praying Husband by Stormie Omartian
The perfect woman, according to the Bible, is a hard worker. This woman creates, manages, and provides. She buys and sells property (a real-estate agent?). She plants a vineyard (a gardener?). She makes clothing (a seamstress?). And she sells it (a retailer?). She is a woman of strength, energy, and vision, who works into the night and knows that what she has to offer is good. In the midst of it all, she takes care of her family, gives to the poor, and makes her husband proud. He is blessed by the excellence of all she does (Proverbs 31). If this is what your wife aspires to, she needs your help. Frankly, I'm exhausted just reading about it.
Every woman works. But some are more appreciated for what they do than others. Many wives work because they want to contribute financially to the family. Many work simply because they enjoy what they do. Others have abilities that are valuable to people who are willing to pay for them. For many women, maintaining a home and raising children is their work. And they take it seriously and want to do it well. For other women, ministry opportunities or volunteer activities are their work. No matter what the particulars of your wife's work, it gives her fulfillment and the satisfaction of accomplishment if it makes life better for her, her family, or someone else. But she needs your prayers and support.
———————————-
CHAPTER 17 – Staying Attracted To Holiness and Purity
from The Power of a Praying Parent by Stormie Omartian
Children who are taught to live in purity and holiness have distinctly radiant faces and a compelling attractiveness. The Bible says, "Even a child is known by his deeds, whether what he does is pure and right" (Proverbs 20:11). We want our children to be known for their goodness. We want our children to be attractive to others because of their purity. This doesn't just happen. It must be taught. And although we can do much to teach our children about living purely in the ways of the Lord and model this to the best of our ability, the real teacher is the Holy Spirit.
Holiness begins with a love for Him. "Keep yourself pure" (1 Timothy 5:22), the Bible instructs us. That's a hard assignment for anyone, but especially for a child. It can only be accomplished by total submission to God and His law and the enabling power of the Holy Spirit.
Blessings to stand amazed in all of God's glory!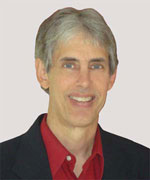 Joseph
Joseph Peck, M.D.
The Time Doctor
Empowering Dreams
Author, I Was Busy, Now I'm Not
www.empower2000.com
Connect – BE Blessed To Be A Blessing
LinkedIn: http://linkedin.com/in/thejournalguy
Facebook: http://facebook.com/thejournalguy
Twitter: http://twitter.com/thejournalguy

SHARE YOUR VICTORIES below!
It is easy, fun, and will inspire others.
There is tremendous power in a testimony. "And they overcame him (the devil) by the blood of the Lamb and by the word of their testimony." – Revelations 12:11
Caring/Sharing
Poem by Hugh Traulsen
If you dare to care, then share!
If you share, pay heed!!
God will reward every good deed!!!