When Should You Journal?
29 December 2009
No Comment
After observing my own behaviors and those closest to me, I feel confident saying you are most likely to succeed in establishing journaling as a firm habit when you do your journaling early in your morning.
If you're like me and most other people, your days often spiral out-of-control as they go along, seeming to get more and more hectic. New and unexpected things pop up to distract you. I know I'm definitely most productive in the first few hours of the morning. When I save an activity for the evening, it's easy for that to get bumped out of my schedule by other pressing matters. What you do first thing in the morning sets the tone for the rest of your day.


If you think you're "not a morning person," my advice to you is "Get over it." God is a morning God. God tells us to give him our first fruit, not our left overs. When you start your day poorly or sluggish, what kind of results do you expect? If you fail to receive your guidance or instructions from the LORD during abiding time early in the day, who are you really living that day for?
In his book "Secrets Of The Vine," Bruce Wilkinson writes, "Set apart the kind of time that will build relationship. Some Christians I know try to have their meaningful personal times with God just before bed, but I have yet to find a respected spiritual leader throughout history who had devotions at night. Unless you get up early, you're unlikely to break through to a deeper relationship with God. Set aside a significant time and a private place where you can read and write comfortably, think, study, talk to God out loud, and weep if you need to. In abiding, what happens on the surface doesn't count; what's happening inside does."
My recommendation is to start each day by going to "your secret place," kneel down, and pray for a few minutes. My personal habit is to say the "Lord's Prayer" several times along with a few other short prayers. Then I read the Bible or start listening to it using iTunes. I nearly always start journaling within the first 30-60 minutes.
Related Articles
Prayer Power
Heavenly Father, thank You for my steady habit of journaling early in the morning. Thank You for all the fruit that results from that. Speak to the hearts of those who read or listen to this message as to when you want each of them to journal. Help them to overcome obstacles that get in the way of a closer walk with You. In Jesus' name I pray. Amen.
Blessings to journal early in the morning to set the tone for fruitful days!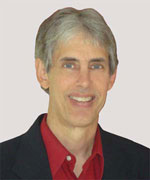 Joseph
Joseph Peck, M.D.
The Time Doctor
Empowering Dreams
Author, I Was Busy, Now I'm Not
www.empower2000.com
Connect – BE Blessed To Be A Blessing
LinkedIn: http://linkedin.com/in/thejournalguy
Facebook: http://facebook.com/thejournalguy
Twitter: http://twitter.com/thejournalguy

SHARE YOUR VICTORIES below!
It is easy, fun, and will inspire others.
There is tremendous power in a testimony. "And they overcame him (the devil) by the blood of the Lamb and by the word of their testimony." – Revelations 12:11
Caring/Sharing
Poem by Hugh Traulsen
If you dare to care, then share!
If you share, pay heed!!
God will reward every good deed!!!