What METHOD works best for journaling?
30 December 2009
No Comment
There is no right or wrong method for journaling. As mentioned previously, journaling needs to be individualized to uniquely suit who you are and your writing and life styles. Over time, your journaling will likely evolve as you grow.
However, as one of the most experienced journalers in the world anointed and appointed by God to coach others to journal to hear His voice, I have discovered and used three simple and powerful journaling methods that I will share here:
Yesterday … and Prayer Power
PRESS method
ACTS
One of the simplest and most effective methods for journaling is what I call "Yesterday … Prayer Power."


No matter what method you choose to use, you can journal either in a notebook or on your computer (online). I highly recommend the latter for a multitude of reasons which you will read about in a later chapter.
Regardless of your journaling method, it's important to frequently share your God stories – letting others know what Jesus is doing in your life. There are lots of "good" people in this world, but good doesn't get you into heaven – Jesus does. Spiritually-lost people in your sphere of influence are literally dying for you to introduce them to Jesus.
Rev. Mark Jarvis, who was the one who led me to a personal relationship with Jesus, says his life purpose is to know God make Him known. I believe that is something that Jesus wants every one of his disciples to do – to know Him and make Him known.
People frequently talk about their best friends. Jesus is my best friend. What about you? Is Jesus your best friend? If so, are you talking about Him to those you cross paths with? If not, what can you do to change that?
I love the story of the Samaritan woman at the well. She hadn't read the Bible. She hadn't done a lot of praying but she had met the living and true God. And after meeting Jesus, she went and told people she know about Jesus and invited them to meet Jesus too.
Tips For Using Your Journal For Personal Growth (from Lynne Lee)
1) Keep it simple
2) Don't edit as you write
3) Focus on your thoughts and feelings
Related Articles
What METHOD works best for journaling?
Prayer Power
Heavenly Father, thank You for making each of us unique. Thank You for the many different journaling methods that can be customized to uniquely fit each of our personalities and lifestyles. May you guide each reader to a journaling method that will bear the most fruit in their lives. Thank You Jesus. Amen and Hallelujah!
Blessings to choose a simple and effective journaling method that will yield much fruit for the Kingdom of God!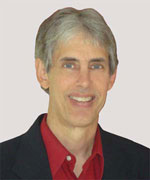 Joseph
Joseph Peck, M.D.
The Time Doctor
Empowering Dreams
Author, I Was Busy, Now I'm Not
www.empower2000.com
Connect – BE Blessed To Be A Blessing
LinkedIn: http://linkedin.com/in/thejournalguy
Facebook: http://facebook.com/thejournalguy
Twitter: http://twitter.com/thejournalguy

SHARE YOUR VICTORIES below!
It is easy, fun, and will inspire others.
There is tremendous power in a testimony. "And they overcame him (the devil) by the blood of the Lamb and by the word of their testimony." – Revelations 12:11
Caring/Sharing
Poem by Hugh Traulsen
If you dare to care, then share!
If you share, pay heed!!
God will reward every good deed!!!