WFJ: You're being a know-it-all is what's getting in your way!
11 November 2009
2 Comments
Good morning Randy. Yes, yesterday was a bizarre day, perhaps one of the most bizarre ones you have ever experienced. ________ sowed her $14,400 seed to bless Empower 2000 and My Kingdom. Then Brian McFadin shared your way of being that has been keeping you from experiencing ABUNDANCE in the marketplace that I so desire for you. Brian hit the nail on the head when he said "You're being a know-it-all is what's getting in your way!" ________'s seed unlocked the door for you to BE VULERNABLE, to BE HUMBLE to allow people you meet to contribute to your life. Believe and receive. Yesterday was the unleashing of your spirit. It took someone new who had a completely new perspective and 20 years of one-on-one coaching experience to remove the veil and allow you to see how you are being.
Randy, it's not that you've necessarily been wrong in expressing what you are seeing. Rather, it's that people don't understand. Your open display of security in Me can be a turn-off to many people who don't know Me well. Your overabundance of words keeps you from listening like I want. In your excitement, you fail to tune into what matters most of people, to prospects. Most people don't care about you. They care about themselves and their own predicaments. Understanding that is crucial to your success in the marketplace.
Pr 4:5a Get wisdom! Get understanding!
Pr 2:1-11 My son, if you receive my words, And treasure my commands within you, so that you incline your ear to wisdom, And apply your heart to understanding; Yes, if you cry out for discernment, And lift up your voice for understanding, If you seek her as silver, And search for her as for hidden treasures; Then you will understand the fear of the LORD, And find the knowledge of God. For the LORD gives wisdom; From His mouth come knowledge and understanding; He stores up sound wisdom for the upright; He is a shield to those who walk uprightly; He guards the paths of justice, And preserves the way of His saints. Then you will understand righteousness and justice, Equity and every good path. When wisdom enters your heart, And knowledge is pleasant to your soul, Discretion will preserve you; Understanding will keep you,
Pr 3:1-8 My son, do not forget my law, But let your heart keep my commands; For length of days and long life And peace they will add to you. Let not mercy and truth forsake you; Bind them around your neck, Write them on the tablet of your heart, And so find favor and high esteem In the sight of God and man. Trust in the LORD with all your heart, And lean not on your own understanding; In all your ways acknowledge Him, And He shall direct your paths. Do not be wise in your own eyes; Fear the LORD and depart from evil. It will be health to your flesh, And strength to your bones.
Randy, tomorrow you will have the chance to quickly apply what Brian showed you when you meet with Janet ________ with ________. Trust me, by being humble, by not being a know-it-all, you will see fruit. Then next week you have a second change to apply what you have learned when you and Jerry meet with Tim ________. Once again, you will experience success. You already know and have what it takes to succeed. It's just that you don't have to let people know that. They will realize you are an expert. Trust and obey. Rest in Me. It's Me that opens doors that no man can close, not you. Be humble or you will stumble.
Randy, I want you to write a follow up email to Brian now. Record your testimony and point Brian to that.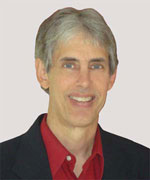 Joseph
Joseph Peck, M.D.
The Time Doctor
Empowering Dreams
Author, I Was Busy, Now I'm Not
www.empower2000.com
Connect – BE Blessed To Be A Blessing
LinkedIn: http://linkedin.com/in/thejournalguy
Facebook: http://facebook.com/thejournalguy
Twitter: http://twitter.com/thejournalguy

SHARE YOUR VICTORIES below!
It is easy, fun, and will inspire others.
There is tremendous power in a testimony. "And they overcame him (the devil) by the blood of the Lamb and by the word of their testimony." – Revelations 12:11
Caring/Sharing
Poem by Hugh Traulsen
If you dare to care, then share!
If you share, pay heed!!
God will reward every good deed!!!