WFJ: You are ready now! So am I!
15 November 2009
2 Comments
To hear God's voice, tune your radio to "S.V.S.J" – Stillness, Vision, Spontaneity, Journaling
(2009-05-24)
2Sa 7:18 – Then King David went in and sat before the LORD; and he said: "Who am I, O Lord GOD? And what is my house, that You have brought me this far? // 1Ch 17:16 – Then King David went in and sat before the LORD; and he said: "Who am I, O LORD God? And what is my house, that You have brought me this far?
Randy, I want you to start spending much more time sitting before Me in the sunroom. You have been working very hard. Now it's time to let Me work on your behalf. I will establish your house as I did with David. I have taken you from sleepfold [administering sleep – anesthesia] to "sheep fold" [empowering people]. You are a man after my own heart, like King David, like Renato Amato. Be patient with Renato. He is praying for you intensely. You need his prayers.
——————————————————————————–
(2009-11-15, 7:55 am EST)
Jesus, thank You for an awesome day yesterday. Thank You for my very rich morning abiding time. Thank You for prompting me to go to Julia's kickboxing launch to support her. Thank You for prompting me to go to the Seniors Luncheon at the Daniel Technology Center afterwards. Thank You for the 22 miles bike ride Julia and I enjoyed together on the gorgeous day you made. Thank You for making in clear I was not to go to Precious Blood Catholic Church, but rather stay home and take a long nap so I could have a fruitful evening. Thank You for the dinner Julia and I had together. Thank You for fresh spinach from the garden. Thank You for prompting Julia to go to the Yeaman's house to give them our fresh spinach, that they had just gotten home from their visit to Asheville to see Trinlia, and for prompting Bob to ask Julia to come over soon to see the coffee roasting process. Thank You for prompting me to call Karen around 9 pm and for our extraordinary conversation afterwards. Thank You for her incredible support.
Randy, you are most welcome. Thank You for your attitude of gratitude. Thank You for your willingness to surrender your days to Me and to allow my Holy Spirit to create your days anew. Few people are willing to do that. As Karen mentioned last night, Journaling brings CLARITY. And the more clarity, the more power. It's been Me who has been guiding and directing your steps to bring you to this point. As John Maxwell says in his ML Bible, purpose leads to passion, and passion leads to perseverance. The day you committed your life to me in 2001, I revealed to you your life purpose. Then I led you to develop the habit of daily journaling a year later, giving you the Oswald Chambers prayer journal to write in for two years. Then I led you to go to Lynchburg with Matt to hear Pastor Rick Warren speak in person. On your way back home from Lynchburg with Matt, he played the first CD of Rick's 11 CD series "Preaching For Life Change." That prompted you to listen to and order the entire series. Then I prepared your mind to receive Rick's message that he does online journaling shortly before you bumped up your daily quiet time to 4 hours. Rick's message began your trial period of online journaling and I showed you abundant fruit from that very quickly so you did not abandon that habit. Then I had Aaron Roth bring up the idea of creating a table of contents for your journal. That helped you become more organized and find what you were looking for in your journal. That also helped establish you as a leading journaling authority.
I allowed you to experience extreme financial hardship so you could identify with others who are experiencing something similar, but also so they could identify with you. I reminded you on June 8, 2009 about my command on January 1, 2007 to find 12 people to sow a $14,400 seed into your company. I led Bob to come through with his seed just in the nick of time. And of course, someone had prophesied a few years earlier that June 12 would be a very significant date spiritually for him. You see, I AM the Master with the master plan. I created the heavens and the earth and all that is in them. I sit at the right hand of My Father, interceding for you. My Father hears my prayers. You have been faithful in abiding in Me and allowing My word to abide in you. My promise to you in return is that you may ask whatever you desire and it shall be given unto you.
"I am the vine, you are the branches. He who abides in Me, and I in him, bears much fruit; for without Me you can do nothing. If anyone does not abide in Me, he is cast out as a branch and is withered; and they gather them and throw them into the fire, and they are burned. If you abide in Me, and My words abide in you, you will ask what you desire, and it shall be done for you. By this My Father is glorified, that you bear much fruit; so you will be My disciples. As the Father loved Me, I also have loved you; abide in My love." (John 15:5-9)
What you don't realize is that My timing is different than yours. For me a thousand years is like a day and a thousand years is like a day. What that means is that I can do in one day what would take all of mankind more than 1,000 years to accomplish and that a promise from Me sometimes takes a 1,000 years to manifest itself.
But, beloved, do not forget this one thing, that with the Lord one day is as a thousand years, and a thousand years as one day. (2 Peter 3:8)
As I told you, the release of your UNCOMMON Journaling For Breakthroughs book on March 3, 2009 unlocked a log jam of ideas and opportunities that I've been waiting to release for decades, centuries, and even millenniums. You are fortunate to be living in the last days when I will return to claim My bride. You are preparing the way for My second coming.
Randy, this is your day, a day of major breakthroughs, starting this morning with completing what you need for the Journaling course. Your visit to Richmond will open doors you've been waiting years to be opened. You had to leave your home town of Culpeper for Me to do miracles in the marketplace through you.
"So they were offended at Him. But Jesus said to them, "A prophet is not without honor except in his own country and in his own house." (Matthew 13:57)
Jesus, will you help me complete the content for my Journaling course landing pages now?
Of course, Randy, I would be delighted to do so. You are ready now. So am I. I AM the LORD who strengthens you. I AM your good Shepherd.
The LORD is my shepherd; I shall not want. He makes me to lie down in green pastures; He leads me beside the still waters. He restores my soul; He leads me in the paths of righteousness For His name's sake. Yea, though I walk through the valley of the shadow of death, I will fear no evil; For You are with me; Your rod and Your staff, they comfort me. You prepare a table before me in the presence of my enemies; You anoint my head with oil; My cup runs over. Surely goodness and mercy shall follow me All the days of my life; And I will dwell in the house of the LORD Forever. (Psalm 23:1-6 – all)
Randy, I want you to past this journaling entry at Journal 777 now. Also paste your entry from yesterday. Let people follow My flow as I guide you. After that, then start writing the content for the sales page for the Journaling course. You will be a pen in My hand as Nancy Slocum says.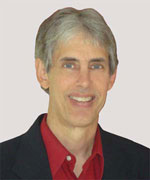 Joseph
Joseph Peck, M.D.
The Time Doctor
Empowering Dreams
Author, I Was Busy, Now I'm Not
www.empower2000.com
Connect – BE Blessed To Be A Blessing
LinkedIn: http://linkedin.com/in/thejournalguy
Facebook: http://facebook.com/thejournalguy
Twitter: http://twitter.com/thejournalguy

SHARE YOUR VICTORIES below!
It is easy, fun, and will inspire others.
There is tremendous power in a testimony. "And they overcame him (the devil) by the blood of the Lamb and by the word of their testimony." – Revelations 12:11
Caring/Sharing
Poem by Hugh Traulsen
If you dare to care, then share!
If you share, pay heed!!
God will reward every good deed!!!