#WFJ: You are a COMMUNITY TRANSFORMATION SPECIALIST
(3:45 am)
REST: I went to bed at 8:40 pm immediately after Julia and I got back from the Kelly Godfrey's wedding and reception in Charlottesville. I woke up around 3 am and lay in bed resting and reflecting before getting up at 3:25 am.
The words I heard from the LORD while lying in bed were "You are a TRANSFORMATION SPECIALIST. You are a SEER, able to see into the spiritual realm. The spiritual realm is more real than the natural realm." I realized how extraordinary it was that I was seated at the table with two of the six Culpeper Hospital Board members, including the Chairman, Dr. Karl Beier, Peter Godfrey's OB/GYN partner. The Lord instructed me, "Meet early this next week with Dr. Tom Reynolds and Dr. Karl Beier to request the opportunity to step in for 100 days as a Hospital Transformation Specialist. It's the spiritual climate at Culpeper Hospital that needs change."
Holy Spirit guidance
When I got up at 3:25 am, I immediately came downstairs. After letting Maui outside to pee and giving her a treat, I immediately came to my computer in the basement to journal. However, my computer screen message prompted me to first reboot the computer to complete an update done yesterday. After doing that, my computer advised me to update my version of Firefox and AVG for security purposes. After doing that, I discovered that AVG offers an Identity Theft option for $19.99. Because Firefox installed two new icons on my desktop, I went to Windows Explorer to move those elsewhere to keep my computer desktop clean. In this process, the PowerPoint sent by Dr. Bruce Cook jumped out at me – "Transforming Community Health Care" by David MacDonald, DO, Liberty Health Group. The Holy Spirit told me, "Contact Dr. David MacDonald on Monday March 15 and meet with him early this week. Ask to do a presentation with him to the Culpeper Regional Hospital Board."
Culpeper Regional Hospital Board of Trustees
A few things from journaling yesterday also jumped out at me
Mini-Convergences (aka Mountain-top or Peak Experiences) – 12-04-07
(Life and Leadership coaching)
*** The Lifeforming Leadership Coach training was my favorite ever.

Weekly coaching group x 5 years

. Termination in Jan 2007 was a big loss.
Michael Stay – "

Randy, you would make a great coach for executives.

" (~ 2004, conclusion of strategic planning for Empower)

Matt Gregory – "Randy, your greatest gift is coaching, not the web." (2006, after 4+ years in coaching group)

Met Jerry Graham on first day of ACT course

– Within1 month, he and Sharon were clients

Took Life Focus course in Fall of 2007 because of Jerry Graham (trust)

Began coaching Michael Stay in Oct 2007

– 3 uncommon revelations in one week (Potential)
$300,000 investment into TKC-Infocare – largest financial decision in unity with Julia; occurred after 21 day fast
Mike Klingler Facebook fan page
When you can align your passion with your business model, that's when you win every time. – Mike Klingler

, Facebook ad

PASSIONATE about Helping people reach their Potential

Merging Life & Business

"Align YOUR interests & Values with what you do and the rest takes care of itself!"
————————————————————
Joseph, you are a TRANSFORMATION SPECIALIST indeed. You are a SEER, able to see into the spiritual realm. The spiritual realm is more real than the natural realm. Everything that happens in the natural realm is preceded by something that happens in the spiritual realm.
You asked Me for a sign that you are not to do anesthesia. Yesterday I gave that to you. I led you to Mike Klingler's fan page, then Didi's. As you were browsing through your journal, I reminded you that your greatest gift is coaching. You are a BREAKTHROUGH LIFE COACH. You are a PROPHETIC DESTINY COACH with the gift of Activation like Dr. Bruce Cook.
Ask Julia this morning to commit to spend and schedule 30 minutes of devotional time every morning. Pronounce blessings on one another. Ask to watch the 5 minute video from thefathersblessing.com with her.
Joseph, I want you to start the 30-60-100 Fold Mastermind Team on the first Saturday in April, the day before Easter. Yes, I want My children to Arise!!! To Arise!!! I AM coming soon for My bride. Yesterday's wedding was a reminder of how a marriage is a representation of the intimate relationship I want with My bride. Taste and see I AM good. I AM the Alpha and the Omega. Everything must begin and end with Me for the dash in between to bear everlasting fruit. Joseph, I want you to edit the audio files for the 30-60-100 fold testimonies and create a new landing page for 30-60-100-fold.com.
Joseph, you absolutely must change the home page of Empower 2000 to reflect your role as a COMMUNITY TRANSFORMATION SPECIALIST.
Ask Julia to do 3 things for you
1) Prepare your videos
2) Record and edit webinars
3) Keep the financial records for business and personal
Day 15 – The 10-10-80 Principle
Lord, how can I do a better job giving and saving?
Joseph, if you had asked Me this question yesterday, you would not have received the answer. But yesterday, I unlocked your future with My key to your destiny. You will do a great job giving and saving by functioning in your role as a COMMUNITY TRANSFORMATION SPECIALIST and placing a high dollar value on your time and expertise. Hospitals are a symbol of the health of a community. As I use you to transform hospitals and community health care, I will transform communities. Your $300,000 seed on June 30, 2005 was sown into fertile ground to transform healthcare around the world. I do not forget. I AM a Blesser of obedience. Your extraordinary faith and obedience will be rewarded in extraordinary ways. Taste and see that I AM good. I AM the great I AM. Before Abraham was, I AM.
Now post this message at Journal777 for the world to know what I AM about to do.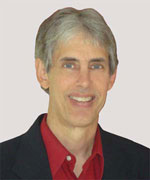 Joseph
Joseph Peck, M.D.
The Time Doctor
Empowering Dreams
Author, I Was Busy, Now I'm Not
www.empower2000.com
Connect – BE Blessed To Be A Blessing
LinkedIn: http://linkedin.com/in/thejournalguy
Facebook: http://facebook.com/thejournalguy
Twitter: http://twitter.com/thejournalguy

SHARE YOUR VICTORIES below!
It is easy, fun, and will inspire others.
There is tremendous power in a testimony. "And they overcame him (the devil) by the blood of the Lamb and by the word of their testimony." – Revelations 12:11
Caring/Sharing
Poem by Hugh Traulsen
If you dare to care, then share!
If you share, pay heed!!
God will reward every good deed!!!