#WFJ: What if I blessed you with something much better
16 December 2009
No Comment
Jesus, thank You for another good night's sleep. Thank You for waking me up early this morning with your clear message to email Carrie Stone to gift her with Your Christmas present, her best ever. Thank You for prompting me to then write an email to Virginia Morton to bless her with a spiritual mother – Bertha. Wow! Thank You for an awesome day yesterday. Thank You for the spiritual breakthroughs. Thank You for this wonderful habit of 2-way journaling. Thank You for the simplicity in my life. Thank You that you are re-ordering my steps to bring extreme order and simplicity back to my life. Thank You for the reminder that "Less is more!" Thank You for leading me to order the book "The Power of Less."
Here are thoughts that came to my mind this morning. Please help me process those in proper order.
Talk to Julia about hosting a Christmas party on Sat Dec 19. Invite In One Accord to play Christmas music.
Write Christmas letters to each family member, including Caren, titled "From my Father's heart to yours"

Reserve spiritualmother777.com for Bertha

Reserve spiritualfather777.com for Bob

Add Be Still and Know from David Teems to YDB first message or else message around January 1, 2007 about "Be Still"
Email Pray Culpeper followers re meetings in December

Do YDB devotional about "When God Was First I Love You"

Write a YDB devotional titled "From my Father's heart to yours" inviting people to "SpirtualFather777" and "SpiritualMother777" webinars on Christmas Day.
Order TERS and TGIM for Tim
Email Janet Daughtry to thank her – course is having a profound impact on me
Randy, yesterday you made a Christmas list for me. But what if I blessed you with something much better – the gift of a new habit, one that will result in extraordinary wisdom, one that will manifest everything you asked for and much more?  Would that be OK with you?
1Ki 4:29 And God gave Solomon wisdom and exceedingly great understanding, and largeness of heart like the sand on the seashore.
1Ki 4:30 Thus Solomon's wisdom excelled the wisdom of all the men of the East and all the wisdom of Egypt.
1Ki 4:34 And men of all nations, from all the kings of the earth who had heard of his wisdom, came to hear the wisdom of Solomon.
1Ki 5:12 So the LORD gave Solomon wisdom, as He had promised him; and there was peace between Hiram and Solomon, and the two of them made a treaty together.
1Ki 10:23 So King Solomon surpassed all the kings of the earth in riches and wisdom.
Yes, Jesus, of course. That would be great. Thank You for BEING my best friend. Thank You for Your boundless love and generosity. Thank You for the privilege of being close to your heart. That is where I long to be. Your presence is so sweet. As I draw near to You, You will draw to me. Close to your heart is where I long to be.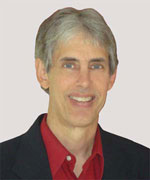 Joseph
Joseph Peck, M.D.
The Time Doctor
Empowering Dreams
Author, I Was Busy, Now I'm Not
www.empower2000.com
Connect – BE Blessed To Be A Blessing
LinkedIn: http://linkedin.com/in/thejournalguy
Facebook: http://facebook.com/thejournalguy
Twitter: http://twitter.com/thejournalguy

SHARE YOUR VICTORIES below!
It is easy, fun, and will inspire others.
There is tremendous power in a testimony. "And they overcame him (the devil) by the blood of the Lamb and by the word of their testimony." – Revelations 12:11
Caring/Sharing
Poem by Hugh Traulsen
If you dare to care, then share!
If you share, pay heed!!
God will reward every good deed!!!