WFJ: UNLEASH YOUR SPIRIT
18 November 2009
No Comment
On Sunday November 15, Lynne Lee sent a simple email to our Coaches Mastermind Group asking each of our 7 members to answer two profound questions. I woke up this morning thinking about her first question, "What has God been saying to you?" As I lay in bed resting and reflecting this morning, answers started coming to me. When I got up and began journaling, here is what the LORD shared with me:
1) Randy, FOCUS on the Journaling Course and BIG TICKET offers for the remainder of 2009. Enjoy the Thanksgiving and Christmas holidays. Spend lots of quality time with family and friends. That's your love language. It's Ok to say "No" to people who want your help chop down trees for them. You are a BIG PICTURE guy. Keep your eyes on the forest. Delegate the tree cutting to capable and responsible others. Put the oxygen mask on yourself first before helping others.
2) Godly STEWARDSHIP comes before being strategic and fruitful. You must be faithful in the little things, with what I entrust to you before I will give you more. That's why your "UNCOMMON Stewardship: How To Steward Your Time, Talent, Treasure, and Temple Through Journaling" course will be your greatest Christmas gift ever. Your primary target audience for this course is Christian writers, people who enjoy writing and want to experience much more – of Me and fruitfulness as well.
3) Randy, I want to UNLEASH YOUR SPIRIT. As Brian McFadin told you, what manifests in your life is a function of how you are BEING. Being is always going on. People tend to fix their attention on doing or having (e.g. more time, more money), but it's when they change their being – how they are – that fruitfulness will happen automatically.
BE VULERNABLE and BE HUMBLE to allow people you meet to contribute to your life.
Brian hit the nail on the head when he said "You're being a know-it-all is what's getting in your way!"
4) "It's a numbers game!" (Stephen Beck). "Spread the word! with Affiliate marketing" (Jerry)
Today (Nov 13), I had you recall the passage from The Greatest Salesman in the World book that "Many have achieved great success with one sales talk delivered with excellence." That is what you saw with Stephen Beck, the webinar expert. Your niche, your sales talk, is the UNCOMMON Stewardship one. Master that and the world will be ours.
5) GET ORGANIZED
http://journal777.com/reason-11-to-journal-get-organized/
In his book "The Total Money Makeover," Dave Ramsey writes, "You can get anywhere if you simply go one step at a time" The way you eat an elephant is one bite at a time. Find something to do and do that with vigor until it is complete; then and only then do you move to the next step. If you try to do everything at once, you will fail.
The power of FOCUS is what causes our baby steps to work. When you try to do everything at once, progress can be very slow… Because you attack several areas at once, you don't finish anything you start for a long time. That makes you feel that you aren't accomplishing anything, which is very dangerous" The power of focus is that it works. Things happen" The power of priority causes the baby steps to work.
Brian Tracy, a motivational speaker, says "What does it take to succeed on a big scale? A tremendous God-given talent? Inherited wealth? A decade of postgraduate education? Connections? Fortunately, for most of us, what it takes it something very simple and accessible: clear, written goals." According to Brian Tracy, a study of Harvard graduates found that after two years, the 3 percent who had written goals achieved more financially than the other 97 percent combined!"
6) Keep Your Commitments
http://journal777.com/reason-12-to-journal-keep-your-commitments/
Letting your "Yes" be "Yes" and your "No," "No" is extremely important. Every time you fail to honor your word, it takes away the power behind your spoken word. You lose credibility.
Like many of you, I have trouble saying "No." As a result, I find myself over-committed. It's easy to justify this wrong behavior by saying I'm meeting the needs of those around me. But God doesn't ask or require us to meet everyone's needs.
When you're late for a meeting or appointment, even a few minutes late, that's failing to keep your word. Often it's easy to justify why that happens, but an excuse is just that – an excuse. Rarely are we late because of circumstances outside of our control.
When I journal using the "Yesterday…" method, I list both highlights and low points for each day. By reflecting on the low points, I notice character flaws in me that need prayer and work to overcome.
I have a few very simple gauges that let me know if I'm too busy. Being late is one of them. Another is not taking care of my body, the temple of the Holy Spirit. Failing to exercise at least 5 days per week is a bad sign. As I complete this book, I am being most convicted by this particular section. This is an area I must work hard at to improve at.
7) Pr 4:5a Get wisdom! Get understanding!
When you change your thinking, you will change your life!
Blessings of the Day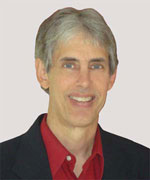 Joseph
Joseph Peck, M.D.
The Time Doctor
Empowering Dreams
Author, I Was Busy, Now I'm Not
www.empower2000.com
Connect – BE Blessed To Be A Blessing
LinkedIn: http://linkedin.com/in/thejournalguy
Facebook: http://facebook.com/thejournalguy
Twitter: http://twitter.com/thejournalguy

SHARE YOUR VICTORIES below!
It is easy, fun, and will inspire others.
There is tremendous power in a testimony. "And they overcame him (the devil) by the blood of the Lamb and by the word of their testimony." – Revelations 12:11
Caring/Sharing
Poem by Hugh Traulsen
If you dare to care, then share!
If you share, pay heed!!
God will reward every good deed!!!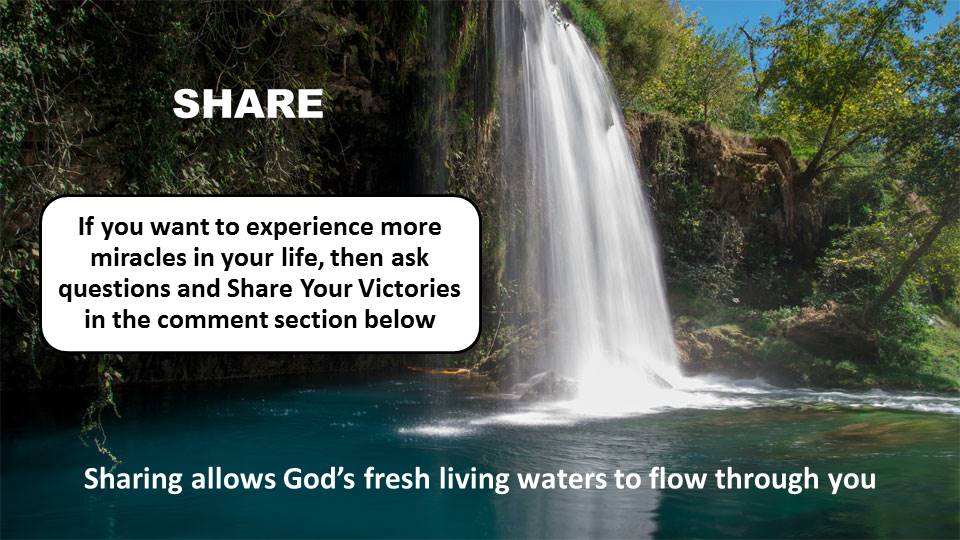 1) Read Lynne Lee's profound email from November 15
2) UNCOMMON Stewardship: How To Steward Your Time, Talent, Treasure, and Temple Through Journaling