#WFJ: Thinking Big and Acting Small (humility) is the key to every highly successful business
22 January 2010
No Comment
Dearest Jesus, thank You for the privilege of meeting with The C12 Group yesterday in Charlottesville. Thank You for the clear sign that you are up to something big by the fact that Robbie Yeaman was that Ralph Miller is on the Board for ICF. Thank You for the two CEO's who asked for my business cards. Thank You for the privilege of hosting the "Redeeming The Time" webinar with Rick and Carrie Grubbs and that Carrie Stone came on as a guest. Thank You for moving me in alignment with my assignment to make extraordinary connections with leaders by hosting UNCOMMON webinars. Thank You for the safe and beautiful trip to and from Charlottesville. Thank You for the 39 people who registered for yesterday's webinar. Thank You for the healthy dinner that Julia prepared. Thank You for a great night's rest. Thank You for every good gift that comes from above. I know I miss most of them – that you are always up to something much bigger than I can recognized.
Jesus, I'm all ears and eyes. What do you have to share with me this morning?
Randy, first of all, I want to say thank you for making Me your first love, for prioritizing me each morning, for giving Me the first fruits of your time, which Rick Grubbs explained in your life. Yesterday, your eyes were opened wide by Rick Grubbs to the value of time, that Time = LIFE. When you waste time, you waste your life. Rick had some profound messages in his presentation. I have revealed those to him over time. I have connected you to Rick and Carrie so they can share their messages with the world, not just in local churches. Remember that this is the year for VISION CASTING for the next decade. That is to be a common thread with all your webinars. VISION attracts leaders. I have blessed you to be a visionary of visionaries, a forerunner of forerunners. You give glory to Me everywhere you go. You are not ashamed of me. You are will to take heat at the risk of sharing about Me.
Randy, some of the leaders that were by your side have fallen or been moved away so you could step up to lead My people. You see, to be a catalyst to save more than one billion souls, you must be a great leader – a level 5 leader as the author of Good to Great wrote. I want you to order that book. Study what I AM looking for in you.
Yesterday, I showed you at The C12 Group meeting that Thinking Big and Acting Small (humility) is the key to every highly successful business. One of the reasons you have gotten into trouble financially is that you were Thinking Big and Acting Big concerning your profits. You needed to pay closer attention to profitability. You needed to take smaller steps to growing your business financially instead of aiming for the moon with your goals. While it's great to aim high and set big goals, it's extremely important to set small, practical steps in getting there.
You have also discovered the value in TEAM and TRIBE. You can get much, much more accomplished by working with others and delegating out whatever you can. I'm glad that you have started inviting some of the ProsperNow777 tribe members to be guests on your webinars with prominent leaders. Randy, breakthrough is just around the corner. Hold your head up high knowing that I AM going to richly reward you and Julia for being so faithful to me and to one another. Julia has been much more of a trooper than you realize while you have been in the valley for an extended period of time.
——————————————————————————–
Host a webinar with Nelson Searcy and Roy Mansfield about the One Year Growth Plan
Host a vision casting webinar with Ed Silvoso, Graham Power, Cal Chinen, and the wife of SA guy on International Transformation network

Host a vision casting webinar with Dave Ramsey

Modify the E2000 home page this morning
Reserve ceocoaching777.com (sales page), executivecoaching777.com (blog), businessbreakthroughcoaching.com, ministrybreakthroughcoaching.com, 30daystowellness.com

Host a webinar with Judy

Send thank you email to Ralph Miller.

Ask for emails of all The C12 Group members who meet in Charlottesville. Offer to host a prayer webinar next week. Discuss VISION CASTING. Strike while the iron is hot. Offer to come alongside Ralph and with Executive Coaching and prayer support to make your C12 Group the most successful one in America.
Email Rick and Carrie Grubbs and Carrie Stone to thank them
Call Dick Lankford with AFR (instead of Buddy Smith)
Blessings to put on the full armor of God and BE a warrior for God to spread His Kingdom by force!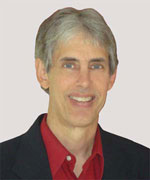 Joseph
Joseph Peck, M.D.
The Time Doctor
Empowering Dreams
Author, I Was Busy, Now I'm Not
www.empower2000.com
Connect – BE Blessed To Be A Blessing
LinkedIn: http://linkedin.com/in/thejournalguy
Facebook: http://facebook.com/thejournalguy
Twitter: http://twitter.com/thejournalguy

SHARE YOUR VICTORIES below!
It is easy, fun, and will inspire others.
There is tremendous power in a testimony. "And they overcame him (the devil) by the blood of the Lamb and by the word of their testimony." – Revelations 12:11
Caring/Sharing
Poem by Hugh Traulsen
If you dare to care, then share!
If you share, pay heed!!
God will reward every good deed!!!