#WFJ: The fear of the LORD is the beginning of knowledge
1 December 2009
No Comment
(8:30 am)
Jesus, thank You for another good night's sleep. Thank You for the peace and quiet in our home. Thank You for ears to hear and eyes to see what our Father is doing. Thank You for the opportunity to listen to my scheduled iTunes playlist this morning before I got up. Thank You for the 3 group prayer calls yesterday. Thank You for coach Deb sharing her message "Continue the course" and vision of the icebreaker ship, representing me, setting the whales free. Thank You for the people who signed up for the "Introduction to UNCOMMON Stewardship" webinar. Thank You for the opportunity to visit with my father for a little while.
Jesus, I gladly sit at Your feet with ears open to what You want to share.
Randy, thank You for taking this time to commune with Me. I AM the Vine – your Vine, your source to thrive and bear much fruit for My Kingdom. My ways are very different than the world's ways, so very different. My thought are very different than the world's thoughts – much, much higher.
Pr 1:7 The fear of the LORD is the beginning of knowledge, But fools despise wisdom and instruction.
Jesus, please teach me what fear of the LORD means.
Randy, thank You for asking. Fear of the LORD first and foremost means protecting our relationship, not letting anything get in between us. It means prioritizing Me and our love for one another. It means trusting in Me completely in all areas of your life, regardless of the storms around you. It means have a deep respect for My holy Word and trusting in My promises. It means speaking the truth in love unabashedly. Fear of the LORD means not wanting people to go to hell where they will be separated from Me for all eternity. It means praying, praying, and praying some more, because prayer moves the hand of My Father. It means laying down your plans and your agenda daily and allowing Me to reign and rule in your life to bring My Kingdom everywhere you go. It means loving God with all your heart, all your mind, all your soul, and all your strength and loving your neighbor as yourself. It means seeking My Kingdom and My righteousness first every day, throughout the day.
Randy, I want My children to experience Me in extraordinary ways for extraordinary fruit like you do nearly every day. Thank You for posting regularly to your Journal777 blog. You are modeling what I wants millions of My children to start doing. The Words From Jesus movement came from My heart and I will bless that enormously. Renato has been your greatest new blessing this year. I want you to sow seeds, financial seeds into his life and Patrizia's. In doing so, you will bless marriages around the world. Taste and see that I AM good. I AM your Deliverer. I AM your Rock and salvation. I will strike down your enemies before you. No weapon formed against you will prosper.
Ps 2:1-8 Why do the nations rage, and the people plot a vain thing? The kings of the earth set themselves, And the rulers take counsel together, Against the LORD and against His Anointed, saying, "Let us break Their bonds in pieces And cast away Their cords from us." He who sits in the heavens shall laugh; The Lord shall hold them in derision. Then He shall speak to them in His wrath, And distress them in His deep displeasure: "Yet I have set My King On My holy hill of Zion. I will declare the decree: The LORD has said to Me, 'You are My Son, Today I have begotten You. Ask of Me, and I will give You The nations for Your inheritance, And the ends of the earth for Your possession."
OK, Jesus, you told me to ask You to give me the nations and the end of the earth for my possession, so I do, not for my name sake, but for Yours. May You be highly exalted.
Joh 12:32 And I, if I be lifted up from the earth, will draw all men unto me.
Ps 24:7 Lift up your heads, O you gates! And be lifted up, you everlasting doors! And the King of glory shall come in.
Rejoice greatly! Shout in triumph. Behold, Your King is coming to you.
——————————————————————————–
UNCOMMON Stewardship: Week 1, Day 1 Question – LORD, what are reasonable goals for me to set and achieve in 4 weeks, 3 months and one year from this course?
Randy, just preparing for the UNCOMON Stewardship course helped you establish the habit of daily 2-way journaling and posting what you hear on the Journal777 blog. This in turn birthed the Words From Jesus weekly prayer call. Now on Dec 5 you are starting a WFJ webinar with Renato and Patrizia and Lynne Lee.
In 4 weeks, you will learn how to be a much better steward with your own time, talent, treasure, and temple. I will stomp out many bad habits you have and replace those with habits that will much fruit, both in heaven and on this earth. The main student in your course is you. As you prepare the weekly messages and learn from those, people will see a noticeable change in your behavior. So the biggest change for you in 4 weeks will be your BEING, from which your doing will forth.
3 months from now, thousands of people will have taken your course. You will have submitted several press releases and been interviewed on major media networks. I will promote you as My journaling authority to prompt many more of My children to journal strategically. Of course, you will see substantial financial fruit from godly stewardship. You will have more time and money to spend with your family and close friends. The way will have been prepared for the Italy retreat "Experiencing God in Extraordinary Ways For Extraordinary Fruit."
In one year, people will hardly recognize you. You will have grown from being relatively unknown to being a great salesman. You will have inspired ten of thousands of people to start their own blogs to share messages they are receiving from My Father's heart. Your children will be working with you. UNITY in your family, in Culpeper, in Virginia. Light going forth from Me through you. The global media center will be established in Zion Crossroads. I AM reclaiming the air waves. Julia's coffee business will have exploded.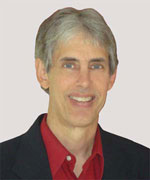 Joseph
Joseph Peck, M.D.
The Time Doctor
Empowering Dreams
Author, I Was Busy, Now I'm Not
www.empower2000.com
Connect – BE Blessed To Be A Blessing
LinkedIn: http://linkedin.com/in/thejournalguy
Facebook: http://facebook.com/thejournalguy
Twitter: http://twitter.com/thejournalguy

SHARE YOUR VICTORIES below!
It is easy, fun, and will inspire others.
There is tremendous power in a testimony. "And they overcame him (the devil) by the blood of the Lamb and by the word of their testimony." – Revelations 12:11
Caring/Sharing
Poem by Hugh Traulsen
If you dare to care, then share!
If you share, pay heed!!
God will reward every good deed!!!