#WFJ: The Dam Is Breaking
The Dam Is Breaking

Joseph, the dam is breaking. You have my word on it. My children are hungry and thirsty for My Word and My living waters. You, Renato, Bob, Virginia, Carrie, Rod, Deb, David, and the others are now feeding my sheep and quenching their thirsts as you share with your blogs. What's important is that they hear from Me, not from you. That's why sharing two-way prayers is so powerful. I AM doing a new work. I AM using you to inspire others to the greatness I have instilled in them. The passion you have within you comes from Me. The desires you have deep within come from Me.


Bob sowed his financial seed into your company right at the time he told you about the Angel Breakthrough. It was Me who sent that angel to you. It was Me who told you were in the promise land circling the walls of Jericho. It was Me who told you each time the shofar sounded. The trumpet will soon sound for the seventh time. The walls of Jericho are going to come tumbling down soon, not just for you, but for all those who have been following you. Taste and see that the LORD is good. I AM mighty to be praised. My words strip the cedars bare. My words are powerful. They sustain the stars in the sky. The spiritual realm is more real than the physical realm that most people focus on. But you I have blessed with spiritual eyes to see what My father is doing. You have been a willing and submissive servant. You have taken a stand on truth and righteousness. Blessed be those who seek Me with all their heart. I will be glorified through them.
Joseph, I want you to start posting your two-way journal entries at Journal777 like Renato is doing on this blog. You can also share what others have to say about two-way journaling. You can share their blog posts with two-way prayers. The world is waiting to hear from Me through you and your tribe. I have assembled that tribe. I AM the great I AM, the same yesterday, today, and tomorrow. Taste and see that the LORD is good. Write your message to share this morning. Then come back and hear more of what I have to say. I will guide you step by step as I told Renato on July 21. Step by step we are moving forward. Peace be with you. My peace I give to you. Not as the world gives, but with the wisdom and knowledge of God. Receive, rejoice, be glad.
#WFJ: The $14,400 Miracles

Vision of dam breaking to release Gods living waters
Note: To read my associated YDB devotional, CLICK HERE!
Join the conversation! Share your comments below about "The Dam Is Breaking".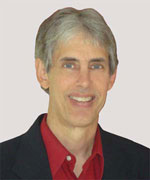 Joseph
Joseph Peck, M.D.
The Time Doctor
Empowering Dreams
Author, I Was Busy, Now I'm Not
www.empower2000.com
Connect – BE Blessed To Be A Blessing
LinkedIn: http://linkedin.com/in/thejournalguy
Facebook: http://facebook.com/thejournalguy
Twitter: http://twitter.com/thejournalguy

SHARE YOUR VICTORIES below!
It is easy, fun, and will inspire others.
There is tremendous power in a testimony. "And they overcame him (the devil) by the blood of the Lamb and by the word of their testimony." – Revelations 12:11
Caring/Sharing
Poem by Hugh Traulsen
If you dare to care, then share!
If you share, pay heed!!
God will reward every good deed!!!