#WFJ: Thank you for your willingness to go a NEW DIRECTION
(5:00 am)
REST: I went to bed at 10:10 pm exhausted and chose not to set my PDA alarm. I woke up around 4:30 am to use the bathroom and came back to bed. I could not fall back to sleep, so I lay still resting and reflecting before getting up 4:50 am.
ABIDE: After letting Maui outside, I went downstairs to the basement computer and began journaling while listening to iTunes, starting with David Teem's "Come Holy Spirit, Come."
Morning thoughts
Check into Christian debt consolidation
Send follow up emails to Rod and Carrie Stone, Dora Perry, and Rose Sypkens
Send email to Lee Kirk with download from the LORD yesterday
Send YDB devotional this morning "Enough is Enough"
Email Mark Virkler and Robert Hartzell to schedule meetings with Jerry to discuss Web 2.0
Good morning Jesus. Thank You for another good night's sleep in a comfortable, warm bed. Thank You for yesterday. Thank You for my precious morning quiet time with rich two-way journaling. Thank You for my breakthrough life coaching call with Robbie. Thank You for breakfast. Thank You for my walk with Alex, Angelika, and Maui. Thank You for my last Team Destiny meeting. Thank You for leading Abigail to find Kenneth Copeland's materials and then to call me. Thank You for my conversation with Rod and Carrie Stone. Thank You for my phone conversation with Rose Sypkens and Dr. Myles. Thank You for the MTC prayer call. Thank You for the good exercise I got. Thank You for Issi making dinner. Thank You for the opportunity to relax and unwind by watching part of American Idol and Biggest Loser on TV. Thank You for the way Your Spirit is guiding Me. Thank You for all the encouraging signs.
Joseph, thank you for your habit of resting and reflecting each morning. Thank you for your passion for Me and My holy Word. Thank you for your heart of gratitude. Thank you your heart to help others, which is My Father's heart. Thank you for your willingness to go a NEW DIRECTION. Thank you for contacting Lee Kirk. Thank you for keeping your ears tuned to W-GOD. You are now modeling a lifestyle that will benefit others. I AM glad you are exercising more consistently and prioritizing the temple of the Holy Spirit. Rejoice and be exceedingly glad. I love you with an everlasting love. I AM your Vine, your source for life and abundance. I AM making you the greatest salesman in the world for My Word as well as for godly products and services. I AM expanding your sphere of influence rapidly as I showed Bob Sims in the vision. I AM bringing you to a new level of praise and worship.
Send an email to Abigail this morning telling her to embrace her new name and asking for permission to change her blog header and domain name to Abigail777. Don't let her make the same mistake you made in delaying the decision to use the new name I have given her. Also, send an email to Matt Gregory telling him your intentions regarding SPC and going to worship services in Culpeper.
This morning, I want you to type your notes from your Texas visit. You must follow through with the people you met there. OK, get started. We can talk more after you do that. Be blessed. My peace and favor are upon you. Rest in Me. I AM your vine.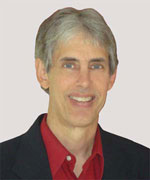 Joseph
Joseph Peck, M.D.
The Time Doctor
Empowering Dreams
Author, I Was Busy, Now I'm Not
www.empower2000.com
Connect – BE Blessed To Be A Blessing
LinkedIn: http://linkedin.com/in/thejournalguy
Facebook: http://facebook.com/thejournalguy
Twitter: http://twitter.com/thejournalguy

SHARE YOUR VICTORIES below!
It is easy, fun, and will inspire others.
There is tremendous power in a testimony. "And they overcame him (the devil) by the blood of the Lamb and by the word of their testimony." – Revelations 12:11
Caring/Sharing
Poem by Hugh Traulsen
If you dare to care, then share!
If you share, pay heed!!
God will reward every good deed!!!