#WFJ: Thank you for opening a gateway to heaven consistently
26 November 2009
No Comment
Eph 5:20 giving thanks always for all things to God the Father in the name of our Lord Jesus Christ,
Jesus, thank You for another good night's sleep, for my iPod and scheduled iTunes playlists, for having Caren safely in our home, and for the opportunity to snuggle to Julia this morning in our comfortable bed. Thank You for a warm house and warm clothes to wear. Thank You for extra bedrooms for family and guests to come stay. Thank You that my parents and Robbie are coming to visit this Thanksgiving day. Thank You that Issi and her family will be visiting.
Thank You for yesterday. Thank You for guiding me to write and post the "WFJ: Awake! Arise!" message. Thank You for leading me one step at a time through my day. Thank You for the powerful time of prayer at Pray Culpeper. Thank You for Pastor Brad Hales, Dewey, and Virginia being there. Thank You for the opportunity to swim and walk in the turtle pool afterwards. Thank You for the beautiful fall day. Thank You for my lunch. Thank You for allowing me pay my American Express bill over the phone with no late fee and for the good news that I have 20,000+ points which I can trade in for frequent miles. Thank You for the good news about the Marketing Merge sales page promoting Jerry and Sharon. Thank You that Julia is willing to consider going to Oregon with me to the first-ever live meeting for the Renegade Professional community. Thank You for my nap yesterday evening and for dinner with Caren. Thank You for the privilege to go shopping with Caren and for money in our checking account to pay for that. Thank You for the opportunity to talk to Jerry.
Randy, thank you for your heart of gratitude. Thank you for opening a gateway to heaven consistently through your prayer, thanksgiving, and praise. Thank you for your consistency in posting messages to your Journal777 and YDB blogs. Thank you for your passion for Me and share your God stories with those who know you and are willing to listen. Thank you for modeling for others what you want to see happen to them. Thank you for believing my promise that this will be the best Thanksgiving and Christmas season for you ever. Keep the gateway to heaven open with praise, prayer, and thanksgiving.
Ro 15:11 And again: "Praise the LORD, all you Gentiles! Laud Him, all you peoples!"
Randy, the first thing I want you to do today is to post a message to Journal777 by copying content from your UJFB book. Schedule another post for tomorrow too. Then I want you to add the 2 audio files to the landing pages for your upcoming Journaling course. Next, write a YDB devotional titled "Opening A Gateway To Heaven This Thanksgiving." Finally, I want you to add the audio testimonies for the Wellness course to that sales page and email the copywriter to ask for his help. This will be your Thanksgiving gift to Jerry and Sharon. And my financial blessing for doing this will come back to you in January 2010. Taste and see that I AM good. I AM the LORD of the dance.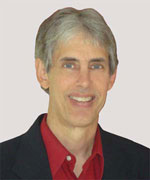 Joseph
Joseph Peck, M.D.
The Time Doctor
Empowering Dreams
Author, I Was Busy, Now I'm Not
www.empower2000.com
Connect – BE Blessed To Be A Blessing
LinkedIn: http://linkedin.com/in/thejournalguy
Facebook: http://facebook.com/thejournalguy
Twitter: http://twitter.com/thejournalguy

SHARE YOUR VICTORIES below!
It is easy, fun, and will inspire others.
There is tremendous power in a testimony. "And they overcame him (the devil) by the blood of the Lamb and by the word of their testimony." – Revelations 12:11
Caring/Sharing
Poem by Hugh Traulsen
If you dare to care, then share!
If you share, pay heed!!
God will reward every good deed!!!