WFJ: STILLNESS is a key to pressing in to Me
12 October 2009
No Comment
Lord Jesus, I come boldly into Your throne room of grace with an attitude of gratitude, thankful for the many, many blessings You are bestowing on me, my family, friends, and TRIBE members. Thank You for yesterday. Thank You for my morning time of abiding in You. Thank You for the way the book of James spoke to and convicted my heart. Thank You for the message I heard on AFR as I was driving to SPC (Soul Purpose Church). Thank You for the "flow in the Spirit" during the SPC worship service. Thank You that Caren came with Julia to SPC. Thank You for the time of fellowship we enjoyed eating outdoors at Chilis on the gorgeous Fall day. Thank You for my two hour nap afterwards. Thank You for the opportunity to be a good financial steward by paying bills and reconciling our personal and business checking accounts. Thank You for prompting me to pay Jerry and Lynne. Thank You for prompting me to respond to Brian McFadin and thereby opening my eyes to the wonder of his STILLNESS quotes. I sit amazed at all You are doing around me and I thank You for ears to hear and eyes to see what You are about. Thank You for this wonderful habit of journaling. Thank You for Your agape love. Thank You for Your patience with me. Thank You for the daily, moment by moment guidance of Your Holy Spirit. Jesus, I'm all ears. Speak LORD, I love to hear Your voice.
Good morning, Randy. Thank You for willingly laying down Your life to serve me this day. Thank You for the way you continually press in to be still. STILLNESS is a key to pressing in to me, for resting in Me, for achieving your dreams in Me. I am the Alpha and the Omega, the beginning and the end. I AM He who created the heavens and the earth.
Be still and know that I AM God; I will be exalted among the nations, I will be exalted in the earth! (Psalm 46:10)
You are a champion for me. You have endured an onslaught of trials while maintaining your joy. The joy of the LORD has been your strength. I needed to change your mindset. What Bernadette said in her recent newsletter you received in the mail is so true. Don't be a man pleaser. Rather, be a God pleaser. People, even My children, will speak evil of you. Don't be surprised. Did they not do that for my prophets?
Mt 5:11-12 "Blessed are you when they revile and persecute you, and say all kinds of evil against you falsely for My sake. Rejoice and be exceedingly glad, for great is your reward in heaven, for so they persecuted the prophets who were before you."
Randy, review the book of James right now using your Power Bible on CD. Cut and paste the verses that jump out at you. Highlight the phrases that stand out the most. Meditate on those today. Don't let this opportunity slip by. After doing that, please write a letter to your INTERCESSORS. Prayer is key. It always has been. I will then guide you to prepare the content for the Journaling course landing page. Trust and obey. Trust and obey. One step at a time. Step by step, we will defeat the enemy. We will overcome. Enjoy. Delight in My presence.
Jas 1:1 James, a bondservant of God and of the Lord Jesus Christ, To the twelve tribes which are scattered abroad: Greetings. My brethren, count it all joy when you fall into various trials, knowing that the testing of your faith produces patience. But let patience have its perfect work, that you may be perfect and complete, lacking nothing. If any of you lacks wisdom, let him ask of God, who gives to all liberally and without reproach, and it will be given to him. But let him ask in faith, with no doubting, for he who doubts is like a wave of the sea driven and tossed by the wind.
Jas 1:12-15 Blessed is the man who endures temptation; for when he has been approved, he will receive the crown of life which the Lord has promised to those who love Him. Let no one say when he is tempted, "I am tempted by God"; for God cannot be tempted by evil, nor does He Himself tempt anyone. But each one is tempted when he is drawn away by his own desires and enticed. Then, when desire has conceived, it gives birth to sin; and sin, when it is full-grown, brings forth death.
Jas 1:16-17 Do not be deceived, my beloved brethren. Every good gift and every perfect gift is from above, and comes down from the Father of lights, with whom there is no variation or shadow of turning.
Jas 1:19-21 So then, my beloved brethren, let every man be swift to hear, slow to speak, slow to wrath; for the wrath of man does not produce the righteousness of God. Therefore lay aside all filthiness and overflow of wickedness, and receive with meekness the implanted word, which is able to save your souls.
Jas 1:22 But be doers of the word, and not hearers only, deceiving yourselves.
Jas 1:26 If anyone among you thinks he is religious, and does not bridle his tongue but deceives his own heart, this one's religion is useless. Pure and undefiled religion before God and the Father is this: to visit orphans and widows in their trouble, and to keep oneself unspotted from the world.
Jas 2:1, 5, 8-9, 13 My brethren, do not hold the faith of our Lord Jesus Christ, the Lord of glory, with partiality… Listen, my beloved brethren: Has God not chosen the poor of this world to be rich in faith and heirs of the kingdom which He promised to those who love Him? … If you really fulfill the royal law according to the Scripture, "You shall love your neighbor as yourself," you do well; but if you show partiality, you commit sin, and are convicted by the law as transgressors… For judgment is without mercy to the one who has shown no mercy. Mercy triumphs over judgment.
Jas 2:14-21, 24, 26 What does it profit, my brethren, if someone says he has faith but does not have works? Can faith save him? If a brother or sister is naked and destitute of daily food, and one of you says to them, "Depart in peace, be warmed and filled," but you do not give them the things which are needed for the body, what does it profit? Thus also faith by itself, if it does not have works, is dead. But someone will say, "You have faith, and I have works." Show me your faith without your works, and I will show you my faith by my works. You believe that there is one God. You do well. Even the demons believe–and tremble! But do you want to know, O foolish man, that faith without works is dead? Was not Abraham our father justified by works when he offered Isaac his son on the altar?… You see then that a man is justified by works, and not by faith only… For as the body without the spirit is dead, so faith without works is dead also.
Jas 3:1-10 My brethren, let not many of you become teachers, knowing that we shall receive a stricter judgment. For we all stumble in many things. If anyone does not stumble in word, he is a perfect man, able also to bridle the whole body. Indeed, we put bits in horses' mouths that they may obey us, and we turn their whole body. Look also at ships: although they are so large and are driven by fierce winds, they are turned by a very small rudder wherever the pilot desires. Even so the tongue is a little member and boasts great things. See how great a forest a little fire kindles! And the tongue is a fire, a world of iniquity. The tongue is so set among our members that it defiles the whole body, and sets on fire the course of nature; and it is set on fire by hell. For every kind of beast and bird, of reptile and creature of the sea, is tamed and has been tamed by mankind. But no man can tame the tongue. It is an unruly evil, full of deadly poison. With it we bless our God and Father, and with it we curse men, who have been made in the similitude of God. Out of the same mouth proceed blessing and cursing. My brethren, these things ought not to be so.
Jas 3:17 But the wisdom that is from above is first pure, then peaceable, gentle, willing to yield, full of mercy and good fruits, without partiality and without hypocrisy.
Jas 4:1-4 Where do wars and fights come from among you? Do they not come from your desires for pleasure that war in your members? You lust and do not have. You murder and covet and cannot obtain. You fight and war. Yet you do not have because you do not ask. You ask and do not receive, because you ask amiss, that you may spend it on your pleasures. Adulterers and adulteresses! Do you not know that friendship with the world is enmity with God? Whoever therefore wants to be a friend of the world makes himself an enemy of God.
Jas 4:6-11 But He gives more grace. Therefore He says: "God resists the proud, But gives grace to the humble." Therefore submit to God. Resist the devil and he will flee from you. Draw near to God and He will draw near to you. Cleanse your hands, you sinners; and purify your hearts, you double-minded. Lament and mourn and weep! Let your laughter be turned to mourning and your joy to gloom. Humble yourselves in the sight of the Lord, and He will lift you up. Do not speak evil of one another, brethren. He who speaks evil of a brother and judges his brother, speaks evil of the law and judges the law. But if you judge the law, you are not a doer of the law but a judge.
Jas 4:13-17 Come now, you who say, "Today or tomorrow we will go to such and such a city, spend a year there, buy and sell, and make a profit"; whereas you do not know what will happen tomorrow. For what is your life? It is even a vapor that appears for a little time and then vanishes away. Instead you ought to say, "If the Lord wills, we shall live and do this or that." But now you boast in your arrogance. All such boasting is evil. Therefore, to him who knows to do good and does not do it, to him it is sin.
Jas 5:1 Come now, you rich, weep and howl for your miseries that are coming upon you!
Jas 5:7-8 Therefore be patient, brethren, until the coming of the Lord. See how the farmer waits for the precious fruit of the earth, waiting patiently for it until it receives the early and latter rain. You also be patient. Establish your hearts, for the coming of the Lord is at hand.
Jas 5:12 But above all, my brethren, do not swear, either by heaven or by earth or with any other oath. But let your "Yes," be "Yes," and your "No," "No," lest you fall into judgment.
Jas 5:13-17 Is anyone among you suffering? Let him pray. Is anyone cheerful? Let him sing psalms. Is anyone among you sick? Let him call for the elders of the church, and let them pray over him, anointing him with oil in the name of the Lord. And the prayer of faith will save the sick, and the Lord will raise him up. And if he has committed sins, he will be forgiven. Confess your trespasses to one another, and pray for one another, that you may be healed. The effective, fervent prayer of a righteous man avails much.
Jas 5:19-20 Brethren, if anyone among you wanders from the truth, and someone turns him back, let him know that he who turns a sinner from the error of his way will save a soul from death and cover a multitude of sins.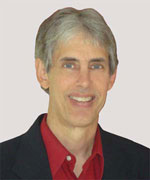 Joseph
Joseph Peck, M.D.
The Time Doctor
Empowering Dreams
Author, I Was Busy, Now I'm Not
www.empower2000.com
Connect – BE Blessed To Be A Blessing
LinkedIn: http://linkedin.com/in/thejournalguy
Facebook: http://facebook.com/thejournalguy
Twitter: http://twitter.com/thejournalguy

SHARE YOUR VICTORIES below!
It is easy, fun, and will inspire others.
There is tremendous power in a testimony. "And they overcame him (the devil) by the blood of the Lamb and by the word of their testimony." – Revelations 12:11
Caring/Sharing
Poem by Hugh Traulsen
If you dare to care, then share!
If you share, pay heed!!
God will reward every good deed!!!