WFJ: Rest in Me!
21 November 2009
4 Comments
Mt 6:33 "But seek first the kingdom of God and His righteousness, and all these things shall be added to you.
LORD, teach me what it means to seek Your Kingdom and Your righteousness first.
Randy, "whenever you lack clarity" as to what to say or do, get alone with Me, quiet your mind, read My Word, and write down what you hear. That is seeking My Kingdom and righteousness first. Confusion is never from Me. Connect to Me – I AM the Vine. Fruitfulness is My state of being. It will be yours too as long as you stay connected to Me.
Randy, I AM the source of breakthrough. Prayer and praise open the gateway to heaven. I have wanted you to spend much more time praying for hurting people like you used to. I AM bringing you back closer. Working harder is not the answer. It never has been. Abiding in Me always has. I love you with an everlasting love. I AM – I AM the God of the present – always here for you.
Pr 23:4-5 Do not overwork to be rich; Because of your own understanding, cease! Will you set your eyes on that which is not? For riches certainly make themselves wings; They fly away like an eagle toward heaven.
Joh 15:5 "I am the vine, you are the branches. He who abides in Me, and I in him, bears much fruit; for without Me you can do nothing.
Randy, thank you for pressing in. My love, My grace is sufficient. Peace be with you. My peace is with you. Rest in Me. Rest in Me! Get it – REST. I was never in a hurry. I don't want you to be either.
Now Rest. Stop writing. Close your eyes. Picture being with Me at the Sea of Galilee. Just you and Me – friends.
Write Ben and Renato to ask for their forgiveness in making them feel like they couldn't have access to you. Do I ever restrict access to Me? Of course not. So why should you do otherwise?
Randy, I want you to to start a class with Renato called "Words From Jesus!" Start in December. Let your friends and followers experience Me in a new way this Christmas.
Randy, let's go for a walk around the lake. Do you see the mother with her little boy? She has nothing to give her son this Christmas, but you can reach out to help. Go talk to them. Listen to them. Bring them My peace, My hope. OK now tell them about Me. They can't see Me yet, but you can. Tell them about Me. Tell them how much I love them. They need to know someone loves them.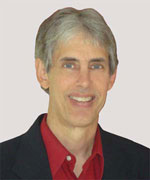 Joseph
Joseph Peck, M.D.
The Time Doctor
Empowering Dreams
Author, I Was Busy, Now I'm Not
www.empower2000.com
Connect – BE Blessed To Be A Blessing
LinkedIn: http://linkedin.com/in/thejournalguy
Facebook: http://facebook.com/thejournalguy
Twitter: http://twitter.com/thejournalguy

SHARE YOUR VICTORIES below!
It is easy, fun, and will inspire others.
There is tremendous power in a testimony. "And they overcame him (the devil) by the blood of the Lamb and by the word of their testimony." – Revelations 12:11
Caring/Sharing
Poem by Hugh Traulsen
If you dare to care, then share!
If you share, pay heed!!
God will reward every good deed!!!