#WFJ: Rejoice Greatly
Taste and see Joseph that I AM good. I AM your delight. I AM the feeder of your soul and your spirit. I AM your vine, your source of life and freedom. Come and praise Me. Glory and honor in my name. I AM the same God who parted the Red Sea for Moses. I AM the same God who led Gideon's 300 men to victory. I AM on your side. I will lead you to victory. Taste and see that I AM good. Rejoice and be exceedingly glad. Today is the day of salvation. Your overt stand for Me is how I want all My children to be. People are dying and going to hell because the message of salvation is not being shared. It's not OK just to be a good person. Don't listen to that.
Peace be with you, My friend. Delight yourself in Me and I will give you the desires of your heart.
Jesus, I see us dancing together rejoicing. I see You with a big smile on your face. People are clapping. Spirits are up. It is a time of great celebration. What a privilege to be in Your palace. Wow!
Yes, Joseph, in my courts is where you will find true treasures, treasures that never go away. It's in My presence that miracles happen, that your soul is renewed. Delight yourself in Me.
Pr 21:1 The king's heart is in the hand of the LORD, Like the rivers of water; He turns it wherever He wishes.
Keep praying for President Barack Obama. While most of the Christian world is appalled at what he is doing, I AM steering his heart. I will humble him. I will make him exalt My name above all other names. I will remove the veil that he may see My glory. I AM using President Obama to turn the hearts of My children back to Me, to raise the bar on prayer. No one, no one can stop My children from praying. It's Me who gives that authority, not any government or government leader. Arise, My people. Arise! The shofar is sounding. We are going on the war path against the enemy to reclaim what he has stolen wrongfully. I AM your Jehovah Nissi, leading My people in victory. Rejoice and BE exceedingly glad.
Behold, your King is coming to you. He is just and endowed with salvation.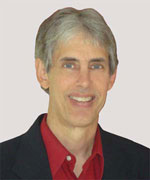 Joseph
Joseph Peck, M.D.
The Time Doctor
Empowering Dreams
Author, I Was Busy, Now I'm Not
www.empower2000.com
Connect – BE Blessed To Be A Blessing
LinkedIn: http://linkedin.com/in/thejournalguy
Facebook: http://facebook.com/thejournalguy
Twitter: http://twitter.com/thejournalguy

SHARE YOUR VICTORIES below!
It is easy, fun, and will inspire others.
There is tremendous power in a testimony. "And they overcame him (the devil) by the blood of the Lamb and by the word of their testimony." – Revelations 12:11
Caring/Sharing
Poem by Hugh Traulsen
If you dare to care, then share!
If you share, pay heed!!
God will reward every good deed!!!