#WFJ: Praise Me with your whole heart!
REST: I went to bed at 9:20 pm and chose not to set my PDA alarm. I got up at 5:55 am when Maui came to my bedside to be fed.
ABIDE: After feeding Maui, I went to our sunroom (My Secret Place) to pray on my knees a few minutes and then read the Maxwell Leadership Bible. On this 23rd day of the month, I read Proverbs 23, Psalms 111-115, Acts 23, and John 3-5.
Proverbs 23
Pr 23:4

Do not overwork to be rich; Because of your own understanding, cease!

Pr 23:7a For

as he thinks in his heart, so is he

.
Pr 23:9 Do not speak in the hearing of a fool, For he will despise the wisdom of your words.
Psalms 111-115
Ps 111:1 Praise the LORD!

I will praise the LORD with my whole heart

, In the assembly of the upright and in the congregation.
Ps 111:10 The fear of the LORD is the beginning of wisdom; A good understanding have all those who do His commandments. His praise endures forever.
Ps 112:1-6 Praise the LORD! Blessed is the man who fears the LORD, Who delights greatly in His commandments. His descendants will be mighty on earth; The generation of the upright will be blessed. Wealth and riches will be in his house, And his righteousness endures forever. Unto the upright there arises light in the darkness; He is gracious, and full of compassion, and righteous. A good man deals graciously and lends; He will guide his affairs with discretion. Surely he will never be shaken; The righteous will be in everlasting remembrance.
Ps 113:3 From the rising of the sun to its going down The LORD'S name is to be praised.
Ps 113:7 He raises the poor out of the dust, And lifts the needy out of the ash heap,
Ps 114:7 Tremble, O earth, at the presence of the Lord, At the presence of the God of Jacob,

Ps 115:1-3 Not unto us, O LORD, not unto us, But to Your name give glory, Because of Your mercy, Because of Your truth. Why should the Gentiles say, "So where is their God?" But our God is in heaven; He does whatever He pleases.

Ps 115:11-15 You who fear the LORD, trust in the LORD; He is their help and their shield. The LORD has been mindful of us; He will bless us; He will bless the house of Israel; He will bless the house of Aaron. He will bless those who fear the LORD, Both small and great. May the LORD give you increase more and more, You and your children. May you be blessed by the LORD, Who made heaven and earth.

Ps 115:18 But we will bless the LORD From this time forth and forevermore. Praise the LORD!
Ac 23:1 Then Paul, looking earnestly at the council, said, "Men and brethren, I have lived in all good conscience before God until this day."
Ac 23:11 But the following night the Lord stood by him and said, "Be of good cheer, Paul; for as you have testified for Me in Jerusalem, so you must also bear witness at Rome."
John 3:16 "For God so loved the world that He gave His only begotten Son, that whoever believes in Him should not perish but have everlasting life."
In one verse (John 3:16) of 25 (5×5) words, Jesus explained the essence of His mission. Effective leaders know the importance of compressing their complex activities into an easily memorized sentence. This is a secret of good communication. Make is short. Make it simple. Make it significant. Make it sizzle.
John 3:20-21 "For everyone practicing evil hates the light and does not come to the light, lest his deeds should be exposed. But he who does the truth comes to the light, that his deeds may be clearly seen, that they have been done in God."
John 3:30 "He must increase, but I must decrease."
John 3:36 "He who believes in the Son has everlasting life; and he who does not believe the Son shall not see life, but the wrath of God abides on him."
John 4:13-14 Jesus answered and said to her, "Whoever drinks of this water will thirst again, but whoever drinks of the water that I shall give him will never thirst. But the water that I shall give him will become in him a fountain of water springing up into everlasting life."
John 4:24 "God is Spirit, and those who worship Him must worship in spirit and truth."
John 4:29 "Come, see a Man who told me all things that I ever did. Could this be the Christ?"
John 4:34 Jesus said to them, "My food is to do the will of Him who sent Me, and to finish His work."
John 4:44 For Jesus Himself testified that a prophet has no honor in his own country.
John 4:48 Then Jesus said to him, "Unless you people see signs and wonders, you will by no means believe."
John 5:8 Jesus said to him, "Rise, take up your bed and walk."
John 5:18 Therefore the Jews sought all the more to kill Him, because He not only broke the Sabbath, but also said that God was His Father, making Himself equal with God.
John 5:24 "Most assuredly, I say to you, he who hears My word and believes in Him who sent Me has everlasting life, and shall not come into judgment, but has passed from death into life."
Joh 5:39-40 "You search the Scriptures, for in them you think you have eternal life; and these are they which testify of Me. But you are not willing to come to Me that you may have life."
Joh 5:44 "How can you believe, who receive honor from one another, and do not seek the honor that comes from the only God?"
Joh 5:46 "For if you believed Moses, you would believe Me; for he wrote about Me."
Joseph, thank you for abiding in Me and let My words abide in you this morning. Thank you for your decision to share these words with the world. Thank you for worshiping Me in spirit and in truth. Thank you for praising Me with your whole heart. Thank you for modeling what I want others to do. My rivers of life are flowing through you into other people's lives. Through you I AM bringing hope to people from many countries around the world. As they read this message, they will know salvation is coming to their families, to their friends. Out of Me flows rivers of life, springs of living water. Rejoice, and BE exceedingly glad. I AM greater than any problem or circumstance you can ever encounter. Taste and see that I AM good. I AM. Before Abraham was, I AM. Through Me the world was created. I AM wisdom. I AM understanding. Come to Me O children of Israel. Rejoice and BE exceedingly glad. Rejoice, again I say rejoice. Praise the LORD. That is the key to breakthrough. Praise the LORD. I AM God. Apart from Me there is no other.
Jesus, my heart is jumping. I feel like I'm a little kid in a palace playing with the King – dancing.
Joseph, that's because you are. What I have, you may have. Just ask and it will be given to you.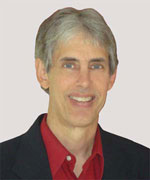 Joseph
Joseph Peck, M.D.
The Time Doctor
Empowering Dreams
Author, I Was Busy, Now I'm Not
www.empower2000.com
Connect – BE Blessed To Be A Blessing
LinkedIn: http://linkedin.com/in/thejournalguy
Facebook: http://facebook.com/thejournalguy
Twitter: http://twitter.com/thejournalguy

SHARE YOUR VICTORIES below!
It is easy, fun, and will inspire others.
There is tremendous power in a testimony. "And they overcame him (the devil) by the blood of the Lamb and by the word of their testimony." – Revelations 12:11
Caring/Sharing
Poem by Hugh Traulsen
If you dare to care, then share!
If you share, pay heed!!
God will reward every good deed!!!