#WFJ: My sheep are hungry for more of Me and My holy Word
18 January 2010
No Comment
REST: I went to bed at 9:30 pm and chose not to set my PDA alarm. I woke up around 3:10 am to use the bathroom. I came back to bed and lay still resting and reflecting until about 3:50 pm when I began listening to my scheduled iTunes playlist for Day #18. I got up at 4:30 am and came downstairs and began journaling.
LORD Jesus, thank You for yesterday. Thank You for my rich morning abiding time. Thank You for guiding me to share two of Stormie Omartian's powerful messages about praying for our wives and children. Thank You that Julia decided to come with me to the worship service for Soul Purpose Church [http://soulpurposechurch.org] at the new location. Thank You for prompting her to bring Maui. Thank You for the opportunity to connect again with people at SPC. Thank You for the way the music and Matt's message resonated with me. Thank You for Nathan playing with Maui in our car afterwards and how that led Julia and me to have lunch with Matt, Elayna, and their kids afterwards. Thank You for the opportunity to go to Staples on our way home to buy a few things to help me organize my desk.
Thank You for Julia's run in the afternoon. Thank You for my nap. Thank You for prompting me to go to the couples LIFE group at Reggie and Andria's home. Thank You for this new series that Matt has chosen to lead our church congregation through. Thank You that Julia said she wants to come to this LIFE group the next time. Thank You for the opportunity to go food shopping on my way home and that Julia had dinner waiting for me when I got home. Thank You for the opportunity to read afterwards. Thank You for another good night's sleep.
Thank You for my rich abiding time this morning and for guiding me in what to share at Journal777 today. Thank You for all my followers. Thank You for being my Rock and my Salvation.
Randy, you are most welcome. I love to spend quality time with you and all My children. I love it when we spend time in one another's presence when you are relaxed and not in a hurry. Thank you, Randy, for feeding My sheep – those in Russia, China, Great Britain, Netherlands, Canada, Ireland, Saudi Arabia, Germany, Israel, and many other nations. Randy, My sheep are hungry for more of Me and My holy Word. Thank You for sharing your iTunes playlists with people around the world. I want My children to learn to experience Me in extraordinary ways for extraordinary fruit. I AM coming to set the captives free.
Randy, none of your efforts have been in vain. I have been guiding you. I have been directing your steps. I have had a purpose in the direction I have led you. I broke you like I did with Renato, so I could water the world through you with My living water. I AM the source of life, not you. I AM God. You are not. It's a myth that you can control your life. You make choices. Between every stimulus and response, there is a pause to make a choice. I want you to learn to take more time with that pause, to seek the counsel of Julia, to seek the counsel of godly friends and advisors. Just because I bring something to your awareness does not mean you are to do that right away. The "3 MIT's" principle will serve you well. Less is truly more.
Randy, I appreciate your attitude of gratitude. I appreciate your patience with Me and My ways, realizing that My timing is rarely the same as yours. Randy, you're on the right path. LISTEN. Listen to Me more. Listen to others more. While that sounds so simple and is, much fruit will come from that. You don't need to promote yourself as an expert. People who come to you for help already recognize them. Listen to people for their needs and dreams. Then ask if they want help. If they don't, that's OK. There are many times My children, including you, turn down opportunities. Randy, I love you with an everlasting love. I AM your good Shepherd. There is nothing that you shall want. Be content with what you have. More is coming. Be faithful with what you have. And then I'll give you more.
——————————————————————————–
CHAPTER 18 – Her Deliverance
from The Power of a Praying Husband by Stormie Omartian
Picture yourself out sailing on a beautiful, clear, sunny day. A gentle wind is blowing in your face and rustling the sails. The water is calm as you glide along peacefully. You sense the open sea giving you life. You can feel it seeping through your pores and into your innermost being. You have a renewed sense that life is good. You can relax and enjoy the moment as you sail to your destination.
Carefree sailing like that only happens when it's done right. The sails have to be positioned perfectly to catch the wind so the boat can move forward. If they don't catch the wind properly, the boat can be tossed unpredictably. You can end up going around in circles revisiting the same old territory, and never actually getting anywhere. Or worse yet, you can lose control and capsize.
The same is true for us. If we are not positioned right in our relationship to the Lord, we never catch that wind of His Spirit that enables us to sail against the tide of our limitations and circumstances and arrive at our destination. We keep coming back to the same old places, and we never get free. And the ride can get rough and unpleasant. We sometimes lose control and get the feeling that we're sinking. But when we move with the Spirit of God, He never leaves us to wander around where we are. He moves us on to where we are supposed to be.
The problem is, we can't move on to where we are supposed to be if we have dropped anchor in the past.
———————————-
CHAPTER 18 – Praying Through A Child's Room
from The Power of a Praying Parent by Stormie Omartian
Everyone's house needs a spiritual housecleaning from time to time, especially in the rooms where our children sleep and play. The Bible says if we bring anything detestable into our homes, we bring destruction along with it. A holy housecleaning should be done periodically as a matter of principle, but definitely whenever you feel troubled by something in your child. If he or she is becoming fearful, rebellious, angry, depressed, distant, strange, a disciplinary problem, or having bad dreams and nightmares, sometimes simply praying through the room can change things quickly. Singing Christian songs, hymns, and worship choruses in the room is also very effective, and I've seen a change of spirit in my children after I have done so.
———————————-
CHAPTER 18 – His Fatherhood
from The Power of a Praying Wife by Stormie Omartian
When I asked my husband to share with me his deepest fears, one of the things he mentioned was the fear of not being a good father. "I believe it's something men in general tend to fear," he said. "We get so caught up in doing what we do in our work that we're afraid we haven't done enough with our children. Or we're afraid we haven't done it well enough, or we're missing something. It becomes even more of a problem with teenagers. We fear we can't communicate with them because we'll be perceived as old and irrelevant."
The best way for a man to be a good father is to get to know his heavenly Father and learn to imitate Him. The more time he spends in the Lord's presence, being transformed into His likeness, the better influence he will be when he spends time with his children. He will have a father's heart because he understands The Father's heart.
Blessings to feed the spiritually hungry with the Word of God!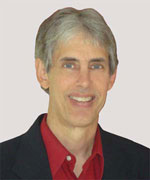 Joseph
Joseph Peck, M.D.
The Time Doctor
Empowering Dreams
Author, I Was Busy, Now I'm Not
www.empower2000.com
Connect – BE Blessed To Be A Blessing
LinkedIn: http://linkedin.com/in/thejournalguy
Facebook: http://facebook.com/thejournalguy
Twitter: http://twitter.com/thejournalguy

SHARE YOUR VICTORIES below!
It is easy, fun, and will inspire others.
There is tremendous power in a testimony. "And they overcame him (the devil) by the blood of the Lamb and by the word of their testimony." – Revelations 12:11
Caring/Sharing
Poem by Hugh Traulsen
If you dare to care, then share!
If you share, pay heed!!
God will reward every good deed!!!