WFJ: Love always and blessings for God's peace that passes all understanding!
5 November 2009
6 Comments
(7:10 pm EST after reading my top annual goals, Psalms 21-25, Proverbs 4 and 5)
Randy, thank You for taking the time to slow down, meditate on My Word, and rest in Me. I AM your source, your strength, your shield. Read Psalm 23 again and paste the verses that jump out at you here.
Ps 23:1-6 (all) The LORD is my shepherd; I shall not want. He makes me to lie down in green pastures; He leads me beside the still waters. He restores my soul; He leads me in the paths of righteousness For His name's sake. Yea, though I walk through the valley of the shadow of death, I will fear no evil; For You are with me; Your rod and Your staff, they comfort me. You prepare a table before me in the presence of my enemies; You anoint my head with oil; My cup runs over. Surely goodness and mercy shall follow me all the days of my life; And I will dwell in the house of the LORD Forever.
Jesus, I ended up cutting and pasting all the verses in Psalm 23.
Yes, Randy. That's because I AM all those things and that's what I provide for you. I AM your all, your everything. You don't need anything else. You don't need to prove yourself to me. You don't need to work hard. Rest in Me. Enjoy Me. Read My Word more. Reflect on that more. Pray more. You already have everything you need to be highly successful. I rewarded you this year with trips to Arizona and the Grand Canyon, Utah, and Hawaii to make you lie down in green pastures, to appreciate the wonder and beauty of the world I created. My Kingdom has already come to you. It follows you wherever you go. You don't have to work hard for it. You already have it. Enjoy Me. Rest in Me. Love Me. I will bear your burdens. I will work on your behalf. You are My friend and lover. Yes, lover. I love you and you love Me. That's the way a covenant relationship is. It's not dependent on performance, but rather on love.
I want you to write an email to Renato write now. Tell him you love him. Encourage him. Speak words of life into his life.
——————————————————————-
From: Randy Peck
Date: Thu, Nov 5, 2009 at 8:10 PM
Subject: Love always and blessings for God's peace that passes all understanding!
To: Renato Amato
Dear Renato, …
After reading the Bible and doing 2-way journaling, Jesus just told me, "I want you to write an email to Renato right now. Tell him you love him. Encourage him. Speak words of life into his life."
I want you to know beyond a shadow of a doubt that I do love you. In fact, I was thinking earlier today that when I'm in heaven, I want my seat to be next to yours. Your communion with God and transparency is such an inspiration to me.
[The rest of this message is being kept confidential]
——————————————————————-
(8:10 pm EST)
Jesus, thank You for guiding Me to write my letter to Renato. Thank You for rewarding me immediately after with the invitation from Chauncey and Joan Hutter to come to "Awake! Arise!" – A one-day retreat of worship, prayer and practical teaching on drawing close to the presence of the Lord and encountering Jesus in a way which awakens the soul! on Saturday, November 21, 2009. Thank You for the two new emails from Nancy Slocum. Thank You for Greg Riggs' email about doing his first new blog post.
Randy, you are most welcome. That's what staying in My flow is like – blessing after blessings after blessing. Well done good and faithful servant today. You have been extraordinary in your obedience to My Spirit today and many people have been blessed as a result. You have resting in Me. You have sought Me ought with all your heart. I AM smiling down at you. Rejoice and be exceeding glad.
Ps 21:1-3 The king shall have joy in Your strength, O LORD; And in Your salvation how greatly shall he rejoice! You have given him his heart's desire, And have not withheld the request of his lips. Selah For You meet him with the blessings of goodness; You set a crown of pure gold upon his head.
Randy, I want you to now post this prayer at journal777.com. Then post Chauncey's invitation on both the Pray Culpeper and Transformation Virginia blogs. Rejoice and be exceeding glad. My glory and favor are upon you. Post Nancy Slocum's email at prospernow777.com.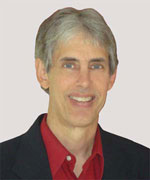 Joseph
Joseph Peck, M.D.
The Time Doctor
Empowering Dreams
Author, I Was Busy, Now I'm Not
www.empower2000.com
Connect – BE Blessed To Be A Blessing
LinkedIn: http://linkedin.com/in/thejournalguy
Facebook: http://facebook.com/thejournalguy
Twitter: http://twitter.com/thejournalguy

SHARE YOUR VICTORIES below!
It is easy, fun, and will inspire others.
There is tremendous power in a testimony. "And they overcame him (the devil) by the blood of the Lamb and by the word of their testimony." – Revelations 12:11
Caring/Sharing
Poem by Hugh Traulsen
If you dare to care, then share!
If you share, pay heed!!
God will reward every good deed!!!