#WFJ: Let Freedom Ring
18 December 2009
No Comment
(9:30 am)
Jesus, thank You for the freedom I have in You. Thank You for being my rock of salvation. Thank You for your peace that passes all understanding. Thank You for my good routine I am in. Thank You for our home. Thank You for Julia and the way we get along. Thank You for our family and friends. Thank You for food to eat and our beautiful home. Thank You for your daily provision. Thank You for guiding me to read about 50 more pages of "You Were Born For This" by Bruce Wilkinson last night. Thank You for our Coaches Mastermind meeting yesterday morning. Thank You for Virginia's emails. Thank You for the Team Destiny meeting with Tim Schofield and Aimee. Thank You for all the people who are upholding us with prayer. Thank You for the opportunity to pray for and with others.
Randy, you're most welcome. I appreciate your heart of gratitude. I want you now to cut and paste some scriptures and messages that jumped out at you this morning while listening to your scheduled iTunes playlist for Day #18.
Let Freedom Ring by Dennis Jernigan
I AM Track #3: "God of symbols: I AM found in my appointed feasts. I AM the anointing oil. I AM the bright cloud that comes to you. I AM the synagogue, church, tabernacle, and temple. I AM the living water of life. I AM the shofar trumpet. I AM the fountain of Israel. I AM Israel's living star. I AM the Passover. I AM the Ark of the Covenant. I AM the door. I AM the altar of the tabernacle. I AM the balm of Gilead. I AM the rose of Sharon. I AM the tree of life. I AM the God of Bethel. I AM the lily of the valley. I AM the God whose Sabbaths are a sign between you and me. I AM the rainbow's color. I AM the Rock; there is no other. I AM the glory in the cloud of the temple. I AM the bread of life. I AM your rock, full of living water. I AM the light of the world. I AM a consuming fire. I AM the north, your promoter. I AM the bright and morning star. I AM the light – luminous, glowing, and radiant one.
Ps 89:1 I will sing of the mercies of the LORD forever; With my mouth will I make known Your faithfulness to all generations.
Ps 89:14-15 Righteousness and justice are the foundation of Your throne; Mercy and truth go before Your face. Blessed are the people who know the joyful sound! They walk, O LORD, in the light of Your countenance.

Ps 89:52 Blessed be the LORD forevermore! Amen and Amen.

Ps 90:4 For a thousand years in Your sight Are like yesterday when it is past, And like a watch in the night.
Ps 90:12 So

teach us to number our days

, That we may gain a heart of wisdom.
Ps 90:14 Oh, satisfy us early with Your mercy, That we may rejoice and be glad all our days!

Pr 18:1 A man who isolates himself seeks his own desire; He rages against all wise judgment.

Pr 18:12 Before destruction the heart of a man is haughty, And before honor is humility.
Pr 18:21 Death and life are in the power of the tongue, And those who love it will eat its fruit.

Pr 18:24 A man who has friends must himself be friendly, But there is a friend who sticks closer than a brother.

Ac 18:4-11 And he reasoned in the synagogue every Sabbath, and persuaded both Jews and Greeks. When Silas and Timothy had come from Macedonia, Paul was compelled by the Spirit, and testified to the Jews that Jesus is the Christ. But when they opposed him and blasphemed, he shook his garments and said to them, "Your blood be upon your own heads; I am clean. From now on I will go to the Gentiles." And he departed from there and entered the house of a certain man named Justus, one who worshiped God, whose house was next door to the synagogue. Then Crispus, the ruler of the synagogue, believed on the Lord with all his household. And many of the Corinthians, hearing, believed and were baptized. Now the Lord spoke to Paul in the night by a vision, "Do not be afraid, but speak, and do not keep silent; for I am with you, and no one will attack you to hurt you; for I have many people in this city." And he continued there a year and six months, teaching the word of God among them.
——————————————————————————–
CHAPTER 18 – Her Deliverance
Source: The Power of a Praying Husband by Stormie Omartian
Picture yourself out sailing on a beautiful, clear, sunny day. A gentle wind is blowing in your face and rustling the sails. The water is calm as you glide along peacefully. You sense the open sea giving you life. You can feel it seeping through your pores and into your innermost being. You have a renewed sense that life is good. You can relax and enjoy the moment as you sail to your destination.
Carefree sailing like that only happens when it's done right. The sails have to be positioned perfectly to catch the wind so the boat can move forward. If they don't catch the wind properly, the boat can be tossed unpredictably. You can end up going around in circles revisiting the same old territory, and never actually getting anywhere. Or worse yet, you can lose control and capsize.
The same is true for us. If we are not positioned right in our relationship to the Lord, we never catch that wind of His Spirit that enables us to sail against the tide of our limitations and circumstances and arrive at our destination. We keep coming back to the same old places, and we never get free. And the ride can get rough and unpleasant. We sometimes lose control and get the feeling that we're sinking. But when we move with the Spirit of God, He never leaves us to wander around where we are. He moves us on to where we are supposed to be.
The problem is, we can't move on to where we are supposed to be if we have dropped anchor in the past. Whether it's something that happened 30 years ago or only as recently as yesterday, the past can keep us where we are if we don't pull in our anchor. God wants us to sail freely. He wants us to leave those old broken places behind so we can become whole people. This is especially important in a marriage, because that's where the mirror of our lives is held up to us daily. We see what we're made of, good or bad, moment by moment. The more whole we are individually, the better our marriages will be. But if we don't seek that fresh wind of God's Spirit to carry us, we never arrive at that place of wholeness and peace.
THE NEED FOR FORGIVENESS
We can never sail smoothly out of our past and into the future God has for us without forgiveness. That's because our greatest hurts usually come from people.
HE SAYS…
BY NEIL T. ANDERSON
Neil is the president of Freedom in Christ Ministries and author of Victory Over the Darkness and The Bondage Breaker. He and his wife, Joanne, have been married for 33 years, and they have two children and two grandchildren.
In the spring of 1986 my wife had eye surgery to replace a defective lens. It should have been a fairly routine surgery, but Joanne did not respond well to the anesthetic. She suffered a phobic condition, which led to a major depression lasting 15 months. Nothing her doctors did reduced her symptoms. In the midst of it, I got caught in a major role conflict. Was I her pastor, discipler, or counselor (which I had been for many people)? Or was I her husband? I realized I could only be the latter. I was in a situation I could not fix or control.
During this trial we lost everything we had. We were stripped down to nothing, and I realized for the first time that if God is all I have, then God is all I need. My ministry was to hold onto Joanne every day and say, "This too will pass." And it did pass, through prayer and humble dependence on God. The Lord brought me to the end of my resources so I could discover His. It's only God who can bind up the brokenhearted and set the captive free. Out of this period of brokenness, Freedom in Christ Ministries was born. And our marriage has been greatly strengthened.
——————————————————————————–
Ok, Jesus, I finished with that. Now I'd like to thank you for leading me to the summary videos about Tiger Woods. Thank you for making me aware of Tiger's public apology.
12/11/2009 Tiger Woods taking hiatus from golf By Tiger Woods
http://web.tigerwoods.com/news/article/200912117801012/news/
I am deeply aware of the disappointment and hurt that my infidelity has caused to so many people, most of all my wife and children. I want to say again to everyone that I am profoundly sorry and that I ask forgiveness. It may not be possible to repair the damage I've done, but I want to do my best to try.
I would like to ask everyone, including my fans, the good people at my foundation, business partners, the PGA Tour, and my fellow competitors, for their understanding. What's most important now is that my family has the time, privacy, and safe haven we will need for personal healing.
After much soul searching, I have decided to take an indefinite break from professional golf. I need to focus my attention on being a better husband, father, and person.
Again, I ask for privacy for my family and I am especially grateful for all those who have offered compassion and concern during this difficult period.
——————————————
Thank you for Tiger's decision to take an indefinite hiatus from golf to focus his attention on being a better husband, father, and person. Bless Tiger, Elin, and their two children. Help restore their family and the intimacy in their marriage. Protect from the barrage of negative words from the media and even family and close friends. Restore them, O God. Deliver Tiger from his sexual addiction. Grant him and grace and mercy to be an overcomer. Bring him into Your throne room of grace, where "Righteousness and justice are the foundation of Your throne; Mercy and truth go before Your face." (Ps 89:14). Thank You Jesus that Tiger apologized to the world and asked for forgiveness. I forgive him. I know You do too. Lift him up that Your holy name may be exalted for Your Father's glory.
Mt 16:19 "And I will give you the keys of the kingdom of heaven, and whatever you bind on earth will be bound in heaven, and whatever you loose on earth will be loosed in heaven."
Randy, I will restore Tiger and his family. He has chosen the high road after his series of personal mistakes. I have forgiven him because he has asked for forgiveness. I will make Tiger a trophy of my love and forgiveness. I am the LORD God; there is no other.
Thank You Jesus! I love you.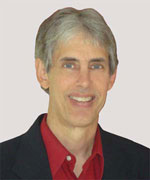 Joseph
Joseph Peck, M.D.
The Time Doctor
Empowering Dreams
Author, I Was Busy, Now I'm Not
www.empower2000.com
Connect – BE Blessed To Be A Blessing
LinkedIn: http://linkedin.com/in/thejournalguy
Facebook: http://facebook.com/thejournalguy
Twitter: http://twitter.com/thejournalguy

SHARE YOUR VICTORIES below!
It is easy, fun, and will inspire others.
There is tremendous power in a testimony. "And they overcame him (the devil) by the blood of the Lamb and by the word of their testimony." – Revelations 12:11
Caring/Sharing
Poem by Hugh Traulsen
If you dare to care, then share!
If you share, pay heed!!
God will reward every good deed!!!