#WFJ: Keep my words, and treasure my commands within you
(7:05 am)
REST: I went to bed at 10:10 pm and chose not to set my PDA alarm. I woke up around 4:50 am and lay still resting and reflecting until 5:40 am when I got up to let Maui outside.
ABIDE: After feeding Maui, I went to My Secret Place (sunroom) to pray and read my Bible. I read Proverbs 7-8. I then prayed out loud all the prayers in the Prayers For Spiritual Warfare booklet.
Pr 7:1-5,27 My son, keep my words, And treasure my commands within you. Keep my commands and live, And my law as the apple of your eye. Bind them on your fingers; Write them on the tablet of your heart. Say to wisdom, "You are my sister," And call understanding your nearest kin, That they may keep you from the immoral woman, From the seductress who flatters with her words… Her house is the way to hell, Descending to the chambers of death.
Pr 8:1-10 Does not wisdom cry out, And understanding lift up her voice? She takes her stand on the top of the high hill, Beside the way, where the paths meet. She cries out by the gates, at the entry of the city, At the entrance of the doors: "To you, O men, I call, And my voice is to the sons of men. O you simple ones, understand prudence, And you fools, be of an understanding heart. Listen, for I will speak of excellent things, And from the opening of my lips will come right things; For my mouth will speak truth; Wickedness is an abomination to my lips. All the words of my mouth are with righteousness; Nothing crooked or perverse is in them. They are all plain to him who understands, And right to those who find knowledge. Receive my instruction, and not silver, And knowledge rather than choice gold;
Jesus, thank You for another good night's rest. Thank You for our comfortable bed and wonderful home. Thank You for the peace in our home. Thank you for Your holy Word that feeds my soul and spirit. Thank You for yesterday. Thank You my rich abiding time. Thank You for my fruitful meeting with Jim Mead. Thank You for my peer coaching meeting with Jerry. Thank You for Jerry's alertness in recognizing the need to reserve a hotel for another night in Las Vegas. Thank You that this has opened the door for me to now meet with Sandy Trainer and possibly Dan Ollman. Thank You for the many small business owners who will be impacted as a result. Thank You for the call out-of-the-blue from Josh Page who opened the door to create some financial margin. Thank You for my phone conversation with Pat Badstibner. Thank You for Julia's agreement on how to improve our finances. Thank You for my bike ride and time on the treadmill. Thank You for my play time with Maui. Thank You for the wonderful dinner Julia made. Thank You for saving Big Michael on American Idol.
Joseph, thank you for your heart of gratitude. Thank you for following hard after Me. Thank you for listening to My heart. Thank you for writing My commands on the tablet of your heart. Thank you for calling understanding your nearest kin. Thank you for your faith and prayers. Thank you for making the time to exercise almost every day for the past two weeks. Thank you for your trust in Me. I love you with an ever lasting love. I will never leave nor forsake you. I have your best interests in My heart and mind. I have your family's best interests in My heart and mind. And I AM interceding for you every day. I have entrusted the right angels to you for you to accomplish the purpose I created you for. Taste and see that I AM good. I relish this time we spend together. I AM so grateful for our intimate relationship – a relationship of love and surrender to one another, a relationship of friends.
John 15:15 "No longer do I call you servants, for a servant does not know what his master is doing; but I have called you friends, for all things that I heard from My Father I have made known to you."
Joseph, thank you for your persistence. Thank you for never giving up on Me or turning your back on Me despite your many trials. Thank you for your desire to bring unity to the Body of Christ. Thank you for the way you forgive those who offend you. Thank you for the way you pray for your enemies as I command. Thank you for putting me at the center of your life, ahead of everything and anything else. Thank you for the many ways you share about Me and encourage others to do so.
Joseph, I want you to now share this message at Journal 777. Feed My sheep. They are hungry. I bless you. My favor is upon you.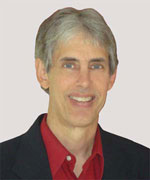 Joseph
Joseph Peck, M.D.
The Time Doctor
Empowering Dreams
Author, I Was Busy, Now I'm Not
www.empower2000.com
Connect – BE Blessed To Be A Blessing
LinkedIn: http://linkedin.com/in/thejournalguy
Facebook: http://facebook.com/thejournalguy
Twitter: http://twitter.com/thejournalguy

SHARE YOUR VICTORIES below!
It is easy, fun, and will inspire others.
There is tremendous power in a testimony. "And they overcame him (the devil) by the blood of the Lamb and by the word of their testimony." – Revelations 12:11
Caring/Sharing
Poem by Hugh Traulsen
If you dare to care, then share!
If you share, pay heed!!
God will reward every good deed!!!