#WFJ: INTIMACY is the keyword for this year and decade!
8 January 2010
2 Comments
REST: I went to bed at 8:00 pm intending to get up at 8:50 pm to listen to a 9 pm teleseminar. However, when my PDA alarm went off, I realized I needed my rest more than I needed to listen to another teleseminar. So I reset my PDA alarm for 5:00 am. When Maui woke up at 3:45 am, I got up and took her outside. I then put her back in her crate and let her cry herself to sleep. I got up at 6:00 am when Maui woke up again, let her outside, and fed her. Then I came to my office and began journaling.
———————————-
I AM Track #8: "God the Shepherd: I AM your shepherd; you shall not want. I AM the rod that chastises and brings you comfort. I AM in the dessert wilderness to be tender with you. I AM near to those who have a broken heart. I AM your confidence. I AM compassion. I AM in the Father. I AM with you and will keep you wherever you go. I AM the refuge of the poor. I AM your father. I AM God in the stillness. I AM the LORD; he who is joined with me is one spirit with Me. I AM the spirit of counsel. I AM your provider. I AM tenderness. I AM the true shepherd. I AM the dispeller of all fear and doubt. I AM interceding for you right now. I AM love. I AM the staff that retrieves you. I AM man's friend who sticks closer than a brother. I AM the shepherd's rod. I AM God who is with you in the valley of the shadow of death. I AM there with you. I AM God who strengthens you. I AM the candle lighting your path. I AM the LORD; precious in my sight is the death of all my saints. I AM the Counselor, mighty God, everlasting Father. I AM your peace and calm. I AM He who wipes away your tears. I AM the saving refuge of My anointed.
Psalm 37:39-40 But the salvation of the righteous is from the LORD; He is their strength in the time of trouble. And the LORD shall help them and deliver them; He shall deliver them from the wicked, And save them, because they trust in Him.
Psalm 38:1-2 (A Psalmalm of David. To bring to remembrance) O LORD, do not rebuke me in Your wrath, Nor chasten me in Your hot displeasure! For Your arrows pierce me deeply, And Your hand presses me down.
Psalm 39:12 "Hear my prayer, O LORD, And give ear to my cry; Do not be silent at my tears; For I am a stranger with You, A sojourner, as all my fathers were.
Psalm 40:1-5 (To the Chief Musician A Psalmalm of David) I waited patiently for the LORD; And He inclined to me, And heard my cry. He also brought me up out of a horrible pit, Out of the miry clay, And set my feet upon a rock, And established my steps. He has put a new song in my mouth-Praise to our God; Many will see it and fear, And will trust in the LORD. Blessed is that man who makes the LORD his trust, And does not respect the proud, nor such as turn aside to lies. Many, O LORD my God, are Your wonderful works Which You have done; And Your thoughts toward us cannot be recounted to You in order; If I would declare and speak of them, They are more than can be numbered.
Psalm 40:13 Be pleased, O LORD, to deliver me; O LORD, make haste to help me!

Psalm 40:17 But I am poor and needy; Yet the Lord thinks upon me. You are my help and my deliverer; Do not delay, O my God.

Proverbs 8:1 Does not wisdom cry out, And understanding lift up her voice?

Pr 8:12 "I, wisdom, dwell with prudence, And find out knowledge and discretion. The fear of the LORD is to hate evil; Pride and arrogance and the evil way And the perverse mouth I hate."

Proverbs 8:17-19 I (wisdom) love those who love me, And those who seek me diligently will find me. Riches and honor are with me, Enduring riches and righteousness. My fruit is better than gold, yes, than fine gold, And my revenue than choice silver.
Proverbs 8:33-35 Hear instruction and be wise, And do not disdain it. Blessed is the man who listens to me, Watching daily at my gates, Waiting at the posts of my doors. For whoever finds me finds life, And obtains favor from the LORD;

Acts 8:1 Now Saul was consenting to his death. At that time a great persecution arose against the church which was at Jerusalem; and they were all scattered throughout the regions of Judea and Samaria, except the apostles.

Acts 8:5 Then Philip went down to the city of Samaria and preached Christ to them.

Acts 8:17 Then they laid hands on them, and they received the Holy Spirit.
LORD Jesus, thank You for another good night's sleep. Thank You for such a fruitful and balanced day yesterday. Thank You for all my good habits. Thank You for lunch with Matt and the good connection established with The C12 Group. Thank You for my exercise. Thank You for the wonderful habit of reviewing "Yesterday" every day. Thank You for how coaching Robbie is helping me to grow. Jesus, thank You for being my source for wisdom and understanding as I seek You each day. Thank You for being my Deliver and the Rock upon which I can stand.
Randy, you are most welcome. I love this time we spend together. As Bob Sims said, INTIMACY is the keyword for this year and decade! When My children, my sheep, learn to seek Me first every day instead of what I can do for them, their lives will change forever. It's Me who opens doors that no man can close and closes doors that no man can open. It's Me who gives the ability to gain wealth and I add no sorrow to it.
Randy, the Words From Jesus Tribe is a pathway for people to come to know Me is a deep and intimate way. I have led you to start the weekly WFJ prayer calls because that will bear much fruit. It already is encouraging everyone in the group.
Now ask Me the questions you wrote down to ask each morning.
Where is the good soil? Where should we plant our seeds?
Great questions, Randy. First, I'll refer you to Deuteronomy 28. Write the scriptures down here.
De 28:1-13 "Now it shall come to pass, if you diligently obey the voice of the LORD your God, to observe carefully all His commandments which I command you today, that the LORD your God will set you high above all nations of the earth. And all these blessings shall come upon you and overtake you, because you obey the voice of the LORD your God: Blessed shall you be in the city, and blessed shall you be in the country. Blessed shall be the fruit of your body, the produce of your ground and the increase of your herds, the increase of your cattle and the offspring of your flocks. Blessed shall be your basket and your kneading bowl. Blessed shall you be when you come in, and blessed shall you be when you go out. The LORD will cause your enemies who rise against you to be defeated before your face; they shall come out against you one way and flee before you seven ways. The LORD will command the blessing on you in your storehouses and in all to which you set your hand, and He will bless you in the land which the LORD your God is giving you. The LORD will establish you as a holy people to Himself, just as He has sworn to you, if you keep the commandments of the LORD your God and walk in His ways. Then all peoples of the earth shall see that you are called by the name of the LORD, and they shall be afraid of you. And the LORD will grant you plenty of goods, in the fruit of your body, in the increase of your livestock, and in the produce of your ground, in the land of which the LORD swore to your fathers to give you. The LORD will open to you His good treasure, the heavens, to give the rain to your land in its season, and to bless all the work of your hand. You shall lend to many nations, but you shall not borrow. And the LORD will make you the head and not the tail; you shall be above only, and not be beneath, if you heed the commandments of the LORD your God, which I command you today, and are careful to observe them."
Randy, you see, I bless those who bless Me. That is the good soil. Look for people who are bearing much fruit, not just financially, but in their families and other relationships as well. That's a great place to start. Look for people who are Kingdom-minded, who are not afraid of sharing about Me.
Randy, your Prayer template in The Journal has held the secret for you to bear much fruit. Write that down here.
On May 20, 2009 Jerry told me our lead domino is the Press release and Web 2.0 marketing.
People signed up for your ProsperNow777 courses. Then you saw more fruit come out of that. There is a huge void right now in the Body of Christ. Very few Christian businesses, ministries, and churches are using Web 2.0 strategically. I want you and your team to help fill that gap.
The Press release about your journaling will open doors for you very fast. So focus on revising the Introduction to your journaling e-book and your journal autoresponders. Get the press release out early next week. It's very important.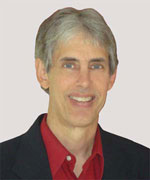 Joseph
Joseph Peck, M.D.
The Time Doctor
Empowering Dreams
Author, I Was Busy, Now I'm Not
www.empower2000.com
Connect – BE Blessed To Be A Blessing
LinkedIn: http://linkedin.com/in/thejournalguy
Facebook: http://facebook.com/thejournalguy
Twitter: http://twitter.com/thejournalguy

SHARE YOUR VICTORIES below!
It is easy, fun, and will inspire others.
There is tremendous power in a testimony. "And they overcame him (the devil) by the blood of the Lamb and by the word of their testimony." – Revelations 12:11
Caring/Sharing
Poem by Hugh Traulsen
If you dare to care, then share!
If you share, pay heed!!
God will reward every good deed!!!