#WFJ: In My presence is fullness of joy
13 October 2009
4 Comments
In My presence is fullness of joy

Lord Jesus, thank You for the precious gift of another day of life. Thank You my rich abiding in You each day. Thank You for the freedom and joy I experience flowing in Your Spirit. Thank You for my fun job, empowering others to share their God stories, products, and services with the world. Thank You for my flexible schedule. Thank You the opportunity to join others in prayer last night. Thank You for the opportunity to talk to GW Dameron and the owner of Praise the Lord bookstore yesterday. Thank you for my passion and purpose. Thank You for guiding my steps daily.
Thank You for leading me this morning to read and comment on these blog posts by Nancy Slocum, Bertha Hinson, and Renato Amato. Thank You that they are now feeding Your sheep.
WFJ: True Worship – True Faith
Wow Nancy! What a powerful message the LORD shared with you. So encouraging. So uplifting. That's the way it is in His presence. I've been thinking several times this past week how God is seeking after true worshippers. You are one of those near and dear to His heart. I am so glad you now have an outlet to share God's rivers of living water as they flow in you and through you. God has unleashed one of His faithful bondservants. Blessings of abundance and much fruit! Joseph
TWO WAY JOURNALING – HIS SUPERNATURAL 'HIGH'-WAY TO GOD'S HEART
Joseph Peck said:
Thank you Nancy for sharing this beautiful message about the wonder of 2-way journaling. The LORD is speaking through you in such powerful and inspiring ways as you serve as a channel for His love. Cleary, the title of your message "TWO WAY JOURNALING – HIS SUPERNATURAL 'HIGH'-WAY TO GOD'S HEART" was inspired by the LORD. Wow! Wow! Wow! You truly are "giving LOVE a voice." To God be all the glory, honor, and praise!
Testimony about the value of my upcoming Journaling course
As you have already stated, the most significant thing and value to them is time spent in My presence. My word says that I am a rewarder of those who diligently seek ME (not for what's in My hand for them, but for ME MYSELF, the One who lovingly created them and desires to be in intimate relationship with them.
Oh the rewards are great because out of My heart I will freely give them everything I have, but I DESIRE TO GIVE THEM MY PRESENCE ABOVE ALL THINGS!
In My presence is fullness of joy. In My presence is ultimate peace and lavish provision for all needs and God-given desires. There is healing in My wings for one's spirit, soul, and body. COME TO ME AND LET ME WRAP MYSELF AROUND YOU AND OVERTAKE YOU WITH MY SUPERNATURAL GOODNESS AND GLORY.
Identity
"There is an identity crisis in this nation today" and for that matter world wide because man refuses to acknowledge God and so does not know what God created him to be."
Joseph Peck said:
Your comment is awaiting moderation.
Hi Bertha, Thank you for sharing this powerful message. I love your very first line – "There is an identity crisis in this nation today" and for that matter world wide because man refuses to acknowledge God and so does not know what God created him to be." God intends for His children to live on purpose, with passion, clarity, and focus. I am glad you now have an effective outlet to share what God is laying on your heart. Many blessings, Joseph
A Call Waiting
Hi Renato, Thanks for this great message and analogy. It reminded me of a devotional message I wrote on Oct 10 at yourdailyblessing.com titled "Let the Spirit flow." I believe God calls each one of us daily and if we are flowing in the Spirit we will hear the ring, pick up the call, and do what He says. That's when the Kingdom of God manifests in extraordinary ways. I am so thankful that God crossed our paths and has kept us connected. Blessings to hear and answer God's daily call! Joseph
Joseph, I appreciate this time of STILLNESS with you. I appreciate how you listen to Me, write what you hear, and then share with others. My words of life will inspire others. I give people both My written Word (Logos) and spoken Word (Rhema). Learning to recognize and understand My voice is like a baby learning to recognize the voice of His mother and father. Over time that young child begins to utter sounds, then words, then phrases, and finally sentences and paragraphs. That is the way it is with my children. First they must learn to recognize my voice. As first as they try to copy what I am saying, it's mere sounds, but eventually they are able to share powerful words of life to transform others. You have found the secret – coming to My well to drink of My living waters. There is no greater joy than that. In My presence, you find joy. In My presence, you find peace. In My presence, you find rest.
Joseph, you have a full day today. Don't be concerned about getting everything done you have written down. Instead, be present fully in each conversation, in each task as you do it. Stay tuned to My voice and my calls. I will bless You today with a very special gift. Be ready for it. Expect it. It's coming. Enjoy.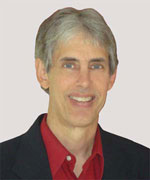 Joseph
Joseph Peck, M.D.
The Time Doctor
Empowering Dreams
Author, I Was Busy, Now I'm Not
www.empower2000.com
Connect – BE Blessed To Be A Blessing
LinkedIn: http://linkedin.com/in/thejournalguy
Facebook: http://facebook.com/thejournalguy
Twitter: http://twitter.com/thejournalguy

SHARE YOUR VICTORIES below!
It is easy, fun, and will inspire others.
There is tremendous power in a testimony. "And they overcame him (the devil) by the blood of the Lamb and by the word of their testimony." – Revelations 12:11
Caring/Sharing
Poem by Hugh Traulsen
If you dare to care, then share!
If you share, pay heed!!
God will reward every good deed!!!