WFJ: I want you to dine with Me this morning and each day!
Heavenly Father, here I go, writing out my spontaneous prayer early in the morning. I'm so excited to get back to what I've known for quite a while You want me to do. Forgive me for allowing all sorts of distractions to get in the way of this magnificent habit. Thank You for Your attention grabber yesterday with Habukkuk 2 and the UNCOMMON connection to Mark Virkler and his UNCOMMON message.
Thank You for waking me up early this morning knowing You wanted me to change my desktop background to include an image of Jesus, Mark Virkler's 4 keys to hear from God, and Habukkuk 2:1-3. Thank You for each image of Jesus You led me to. Thank you Holy Spirit for using me as Your instrument to design the new image using Photoshop. I love it.
Jesus, I see You and hear You saying You want to dine with me this morning and each day. You're certainly welcome here in my home and wherever I go. I hear You saying You want to start having two way conversations instead of one way ones. I hear You saying You've been waiting for this moment for so long. I hear You saying You've been knocking on the door of my heart – that You have the answers to the problems I've been facing and that the solutions are very simple. You have solutions to my financial difficulties.
I hear you saying that Mark Virkler's web page for "Outstanding Links" is full of prospects and new contacts for me – people who have been waiting years to have God connect me to them. I hear You saying to bless Mark – to open new vistas for him through social marketing. I see new horizons of opportunities opening for Mark as He steps into the Internet space age.
VISION: I see Mark standing at the beach looking out at the ocean while a magnificent sunrise takes place. I see Mark fall to his knees and start to cry. This is what he has been waiting for. This is his major breakthrough. I see people – lots of people starting to run up and surround Mark on the beach. So many people coming. They've been waiting to meet Mark. They want to just be near him. They want to learn from him. O God, I'm overwhelmed with what You are showing me. I'm overwhelmed by the joy on so may people's faces.
Now I see the people around Mark beginning to sit down. Mark is starting to speak to them like You did, Jesus, for Your sermon on the mount. Now the people are eating while they listen. This is one of the most beautiful picnic scenes I have ever seen. So many people. Now more are coming. People are hungry for Your Word. They want to hear from You Jesus. This is what they've been waiting for. Overwhelming. Joy. Delight. Free thought. Freedom.
Now I hear You saying Jesus that You want me to take everyone who signs up for Jerry and my 5 week online journaling course to go through something similar – to learn to hear God by following Mark's 4 keys. I'm so excited. Thank You Jesus for showing this to me.
I hear You saying You are going to open Mark's eyes to what the new horizons that webinars will open for him. Not just doors, not just gates, but horizons of opportunities. I hear You saying "Covenant with Mark!!!" You have knit our hearts together. You have been patiently waiting for this moment – for this opportunity to advance the Kingdom of God through the combination of journaling, coaching, and the web. Praise be to God. Hallelujah. I receive. I will send this prayer to Mark this morning as You are telling me.
Now I see myself lying down to rest. You're telling me go back to bed. Lay down. You've been obedient. My glory is upon You. People will be attracted to You because You will have the "aroma of Christ." What you offer will be irresistible to so many people. Rest now. Rest. Peace be with you. My peace. Thank You for dining with me. I've really enjoyed this. Now you get it. It's so easy. I've been waiting to have Mark teach you. You will never be the same. Thank You for your obedience – your UNCOMMON obedience. Thank You for acknowledging Me everywhere You go.
Jesus, I hear You say, cut and paste a specific verse from Proverbs 3 here now – Pr 3:6 In all your ways acknowledge Him, And He shall direct your paths. Thank You for directing my paths. You've gotten me here. I'm Yours – all Yours. Dead to myself. Alive in You – only in You.
Jesus, I'm going to email this prayer to Mark now along with the background image for my desktop You helped me design this morning. Then I'll go to bed. Thank You for being my good Shepherd – my friend. I love You. I bless You.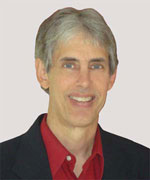 Joseph
Joseph Peck, M.D.
The Time Doctor
Empowering Dreams
Author, I Was Busy, Now I'm Not
www.empower2000.com
Connect – BE Blessed To Be A Blessing
LinkedIn: http://linkedin.com/in/thejournalguy
Facebook: http://facebook.com/thejournalguy
Twitter: http://twitter.com/thejournalguy

SHARE YOUR VICTORIES below!
It is easy, fun, and will inspire others.
There is tremendous power in a testimony. "And they overcame him (the devil) by the blood of the Lamb and by the word of their testimony." – Revelations 12:11
Caring/Sharing
Poem by Hugh Traulsen
If you dare to care, then share!
If you share, pay heed!!
God will reward every good deed!!!