#WFJ: I raise the dead!
REST: I went to bed at 10:15 pm exhausted after doing my webinar and then watching TBN for 45 minutes. I got up at 6:50 am after hearing the LORD say clearly several times WRITE THE VISION DOWN, which is what Brian Houston told his Hillsong church audience during his sermon on TBN last night.
WRITE THE VISION DOWN.
Hab 2:2 Then the LORD answered me and said: "Write the vision And make it plain on tablets, That he may run who reads it."
THE VISION is to start a mass movement of Kingdom-minded webinars to reach the world for Jesus. Encourage each person you host at Webinars 777 to start their own weekly webinars. That is what Judi and the TRIBE of 12 women are to do. Encourage everyone you host on a webinar to do likewise. As the "Queen of Webinars," Carrie Stone is to assemble a team of people to host, record, and edit webinars. She is to be paid well to do this. This will form tribe and tribe after tribe. This will create disciples. This will result in extraordinary multiplication. Taste and see that I AM good. I AM doing a new work.
WEBINAR Takeaways
Webinars are the BEST selling machines online…bar none!
Webinars are a great way to build a massive email list!
Webinars are a great way to get Big Fish to work with you!
Webinars are a great way to pre-qualify prospects… so you can spend more time and resources on those who are actually interested in your service or products!
Webinars are the FAST and EASY way to create products whenever you want!
Acts 26:6-8 "And now I stand and am judged for the hope of the promise made by God to our fathers. To this promise our twelve tribes, earnestly serving God night and day, hope to attain. For this hope's sake, King Agrippa, I am accused by the Jews. Why should it be thought incredible by you that God raises the dead?"
Morning thoughts
Add slides to every webinar presentation, including the one with Dr's Bruce Cook and Francis Myles, about webinars being a window to reach the world for Jesus.

Tell Jim Mead he is to do the webinar with Father Gio, the $200,000 donor, and Madam Pun. Don't wait until the end of May.

Tell Jerry the message for him is

TEACHING SELLS

. He is to start his own weekly series of webinars interviewing experts.
Post the Chase The Lion series on the Empower 2000 blog.
Call Robert Ricciardelli to ask for help marketing the Thursday webinar

Ask for help from my Christian Twitter friends for help marketing this webinar . This is something a virtual assistant can help you with.

Holy Spirit idea:

In the future, ask people to make a donation of at least $1 (for Haiti) to watch the webinars.
Blessings to trust in the God who raises people from the dead!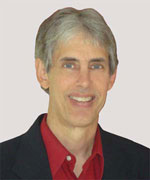 Joseph
Joseph Peck, M.D.
The Time Doctor
Empowering Dreams
Author, I Was Busy, Now I'm Not
www.empower2000.com
Connect – BE Blessed To Be A Blessing
LinkedIn: http://linkedin.com/in/thejournalguy
Facebook: http://facebook.com/thejournalguy
Twitter: http://twitter.com/thejournalguy

SHARE YOUR VICTORIES below!
It is easy, fun, and will inspire others.
There is tremendous power in a testimony. "And they overcame him (the devil) by the blood of the Lamb and by the word of their testimony." – Revelations 12:11
Caring/Sharing
Poem by Hugh Traulsen
If you dare to care, then share!
If you share, pay heed!!
God will reward every good deed!!!