WFJ: I live within you, deep within your heart of love
16 October 2009
3 Comments
Lord Jesus, it's with great joy that I say thank You today. Thank You most of all for this awesome privilege to meet with you each morning. Thank You for my attitude of gratitude every day. I don't take that for granted. Thank You for the many ways You protect Julia and me as we go about our Father's business. Thank You for the extraordinary favor You bestow on us. Thank You for our health, which is our greatest wealth next to our relationship with You.
Thank You for yesterday. Thank You for holy communion. Thank You for my habit of saying prayers first thing most days. Thank You for this absolutely wonderful habit of journaling. Thank You for the opportunity to be still to share my inmost thoughts and to hear Yours. Thank You for guiding me to update the private member blog for the upcoming Journaling course. Thank You for my 3-hour Gotomeeting with Ben and Renato. Thank You for the new ideas Your Holy Spirit birthed during that, including the idea of adding Team Destiny under JIREH on all our blogs. Thank You for nap I had in the afternoon and the opportunity to read your Bible to fix my eyes on things above. Thank You for the meeting with Jerry, Amy, and Tim. Thank You for all Jerry does to bless me. Thank You for prompting me to call DJ Moberly, for the good conversation we had, and for the opportunity to pray with him for Chrisy's health and his family. Thank You for the soup lunch and dinner I had. Thank You that I chose to read my Bible for 25 minutes before going to bed rather than watching TV.
Thank You for leading me to read the book of Ephesians this morning after I got up at 5 am. Thank You for the opportunity to go back to bed for a while to rest afterwards. Thank You for speaking to my heart. Thank You for Your peace that passes all understanding. Thank You for Pastor Matt and the New Testament challenge to read through all of that in 63 days.
Open my eyes LORD, help me to see. Open my ears LORD, help me to hear Your voice. Open my ears LORD, help me to hear. Open my heart LORD, help me to love like You. And the first shall be last.
Randy, I love You with an everlasting love. I live within you, deep within your heart of love. I live within you, rest now in Me.
Jesus, I'm overwhelmed by Your presence, overwhelmed by Your love, by Your grace. What a privilege it is to be able to meet with the King of kings and the LORD of lords.
Randy, your primary focus today is to complete the landing pages and shopping cart for the journaling course. Don't spend time reading or replying to emails today. You can do that tomorrow if time permits. Be sure to answer the 4 best interview questions that Alex Mandossian wrote about. Also refer to the handout from Bernadette Doyle.
Jesus, will You remind me again of the significance of the dream I had this morning that Carrie Wilkinson stopped over to visit with her little boy and I was playing with him.
Randy, when You met with Carrie on Sept 19-20, I established a heart to heart connection between the two of you. She represents the internet marketing inner circle, the most successful internet marketers in the world. She also represents working mothers who want to have ample time and money to spend with their own families. You playing with the little boy represents the dramatic change in your schedule where you now have plenty of time to enjoy people and play as the opportunities present themselves. I am giving you favor with the most influential internet marketers in the world. I am giving you favor with the most influential pastors in the world.
Your desire to reclaim the 7 mountains for Jesus in Richmond and Culpeper is my desire. What you model there is what I want to happen in communities all over the world. You can write devotional messages while in Hawaii to invite people to participate in Pray Culpeper.
Randy, I want you to call Anita today or tomorrow to ask her the best time to visit Honolulu. Ask if you can stay with her. Your meeting with her and her friends will be a major breakthrough financially. The people of Hawaii want and need your help. I am sending you as a missionary to share what I have depositing in you over the past 8 years. Expect the extraordinary. Look for the extraordinary. Receive the extraordinary.
Thank You, Randy, for being so faithful at seeking My Kingdom and righteousness. Thank you for being a vessel to allow Me to bring unity to your community. Thank your for your patience.
Tomorrow, I want you to reply to John Maxwell's tweet about stories about connecting. John will want to talk to you. So will Bruce Wilkinson, Rick Warren, and Kirk Cameron. Remember your target audience and focus on them.
Before you leave for Hawaii, prepare your 15000 landing page and assessment and revise the JIREH 1dollar landing page. They don't have to be fancy.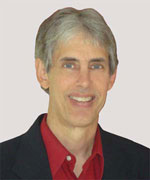 Joseph
Joseph Peck, M.D.
The Time Doctor
Empowering Dreams
Author, I Was Busy, Now I'm Not
www.empower2000.com
Connect – BE Blessed To Be A Blessing
LinkedIn: http://linkedin.com/in/thejournalguy
Facebook: http://facebook.com/thejournalguy
Twitter: http://twitter.com/thejournalguy

SHARE YOUR VICTORIES below!
It is easy, fun, and will inspire others.
There is tremendous power in a testimony. "And they overcame him (the devil) by the blood of the Lamb and by the word of their testimony." – Revelations 12:11
Caring/Sharing
Poem by Hugh Traulsen
If you dare to care, then share!
If you share, pay heed!!
God will reward every good deed!!!