WFJ: I have the keys – simple keys to breakthrough
Jesus, I'm back doing what Mark Virkler says is the key to hearing from You. I know You're working in my life to produce breakthroughs. I need to listen to You. I need to apply what Mark says. This journaling class is just as much for me as it is for the students. Thank You.
That's right Randy. I have the keys – simple keys to breakthrough. It's not complicated. You have to trust me on this. Just keep writing down what You hear me saying. I know what works and what doesn't. I am the Alpha and Omega, so I see the end from the beginning. I have to show You before you can show others. What you shared at Soul Purpose Church today was good. Even though it seems that most people didn't get it, seeds were planted. You have a generous heart. What you're doing in secret, I will reward openly. That's my word – that's my promise.
There are few people as passionate for Me as you are. I can use you because You have an unwavering faith. You won't deny Me. You honor Me. You have a Kingdom mindset. Many people are watching you right now to see if what you're doing will work. It will – and soon. Thank you for your patience. See, I've been doing a new work in Julia. The fact that Julia is acknowledging me now in public is big. It meant a lot to me that Julia showed up at the Xterra triathlon devotional time. You have treated her with love and patience – now she is responding. The world will know what's possible when two people truly become one flesh. Thank You for not giving up on her.
Thank you for honoring your father today at Soul Purpose Church. Your parents will see that the dream I have place in your heart came from me – it will not tarry – I am never late. Rejoice – I say rejoice. For the salvation of the LORD is upon You. O faithful one. My friend.
Jesus, I'm overwhelmed. I have tears in my eyes as I connect with You. I know I'm on the right track. I just need to keep doing the right thing day after day – just seek Your Kingdom and Your righteousness first. Thank You for Your promise that You will never leave nor forsake me. Thank You for your peace that passes all understanding. Thank You that I am the head and not the tail. Thank You that I can do all things through Christ who strengthens me.
Yes, My son, you can do all things through me. Stop working so hard and such long days. Start exercising every day. I can make things work out even when you're not finished completing something. I am the vine – you are the branch. It's in Me and through Me and with Me that the world will be changed. I long to see cities and nations saved. Culpeper will be saved. Your prayers and hard labor have not gone unnoticed. Satan will fall from the heavenly places. Rejoice – I say rejoice.
Thank you Randy for honoring the Sabbath today – for resting on this most holy day. There's much more to this that you realize. There's much more to the Ten Commandments that you realize. That's why there's been such an assault on the Ten Commandments in court houses. Thank you for blessing Catherine Millard. I have led key people to you because they needed your help to restore America's Christian heritage. I brought you to the DAR Constitution Hall to let You know that "God" will be honored again in America. Julia has had a change in heart for Me. You are coming into unity. That is absolutely necessary to take you to a new level of service for Me. The time has come. My glory is upon you. My peace be with you. Shalom.
Ask Julia what she wants to do for dinner. You've spent enough time with me. Now manifest My love to her. Julia has been patient with you. Honor her.7:30 AM I have given you the wife of your dreams. Listen to her. I will make you one flesh. The world will know that I sent you because You and Julia are one in Me just as I am one in the Father.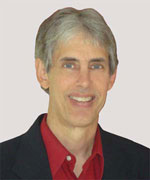 Joseph
Joseph Peck, M.D.
The Time Doctor
Empowering Dreams
Author, I Was Busy, Now I'm Not
www.empower2000.com
Connect – BE Blessed To Be A Blessing
LinkedIn: http://linkedin.com/in/thejournalguy
Facebook: http://facebook.com/thejournalguy
Twitter: http://twitter.com/thejournalguy

SHARE YOUR VICTORIES below!
It is easy, fun, and will inspire others.
There is tremendous power in a testimony. "And they overcame him (the devil) by the blood of the Lamb and by the word of their testimony." – Revelations 12:11
Caring/Sharing
Poem by Hugh Traulsen
If you dare to care, then share!
If you share, pay heed!!
God will reward every good deed!!!