WFJ: I have specific instructions to give You each day
Day 1 Question of UNCOMMON Journaling For Destiny course
Lord, why do You want me to learn to hear Your voice?
Because I love You and I have specific instructions to give You each day – not vague thoughts, but specific things I want you to know and to do. Randy, I know what works and what doesn't. I want to take you to an entirely new level of abiding in Me. I want you to experience My love like never before. I want You to know that I'm not just here beside You, but I'm here to answer questions that You have. I've been waiting.
All the things you've been praying and waiting for, I want to make happen. It was Me who put those desires in your heart. But first you had to learn to hear My voice. I know what order You are to do things, when You are to do things, what to do, and what not to do. I'm not a vague God. Just as you want your children to know clearly what you want them to do, so I want You to know clearly what I want you to do. I love You Randy. I want you to be married to Me, not just engaged. I can use you because You have a heart after my own heart. I've been preparing you. The time in NOW. Behold I do a new thing. My glory is upon You. My favor is upon You.
Jesus, I'm overwhelmed. This morning as I reflected back on yesterday, I realized all the breakthroughs that happened in just that one day. Then this morning, I have one of the most awesome days of my life. When Amy told me the Holy Spirit kept nudging her to pay for Beth Spangler, I was so grateful. Beth has been looking for and waiting for a friend like Amy for years. Thank You Jesus. Thank You.
Randy, this journaling course is more for you than it is for the participants. When I had Matt Gregory and Ben Stewart sign up as the first two people in the UNCOMMON Journaling For Destiny course, that was huge. You see, I've brought them into your life to be in covenant relationship with you for life. The greatest habit I have blessed you with is journaling and now I want to have you bless them with that habit. I want to take them to a much deeper abiding in Me. I want them to learn to hear My voice. Thank You, Randy, for obeying my recent instruction to listen to Julia.
Randy, another reason I want You to hear my voice is because I want You and Mark Virkler to be in covenant relationship with one another. Mark will open doors for prominent church and ministry leaders. You will meet Dr. Yonghi Cho. I'll let you know when. Prepare your devotional message now. Thank you for dining with me again. When you're ready, come back. I'll be here.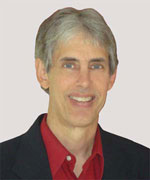 Joseph
Joseph Peck, M.D.
The Time Doctor
Empowering Dreams
Author, I Was Busy, Now I'm Not
www.empower2000.com
Connect – BE Blessed To Be A Blessing
LinkedIn: http://linkedin.com/in/thejournalguy
Facebook: http://facebook.com/thejournalguy
Twitter: http://twitter.com/thejournalguy

SHARE YOUR VICTORIES below!
It is easy, fun, and will inspire others.
There is tremendous power in a testimony. "And they overcame him (the devil) by the blood of the Lamb and by the word of their testimony." – Revelations 12:11
Caring/Sharing
Poem by Hugh Traulsen
If you dare to care, then share!
If you share, pay heed!!
God will reward every good deed!!!