#WFJ: I have shown you the Secrets of the Vine
29 November 2009
No Comment
Randy, I have shown you the Secrets of the Vine. Bruce Wilkinson talked about this in his book by that name. You are experiencing this daily now and demonstrating that to your followers at Journal777. Most of My followers do not believe they can hear My voice every day. They don't know how to distinguish their own thoughts from My thoughts. Yet I speak to them every day.
To be a godly steward with your time, talent, treasure, and temple, you must come to Me first. There is no other way. I AM a jealous God. I want you to give Me the first and best of your time each and every day. There are all sorts to things to do to grab your attention, but spending time with one another is most important. There is no rush, there is no hurry in living on purpose. My plans are simple, yet profound. That's how you can recognize them. For example, the video marketing strategy I revealed to you for Tim Schofield will bear much fruit and is applicable to every business and ministry, including yours. As Jerry says, Youtube is the #2 search engine now. I want My children to use the tools of this world strategically and in ethical ways to bring the Kingdom of God to earth.
Now write down the scriptures that came to mind while you were reading 2 Kings 18-21 earlier this morning. Let Me speak to you through those.
2Ki 18:1-7 Now it came to pass in the third year of Hoshea the son of Elah, king of Israel, that Hezekiah the son of Ahaz, king of Judah, began to reign. He was twenty-five years old when he became king, and he reigned twenty-nine years in Jerusalem. His mother's name was Abi the daughter of Zechariah. And he did what was right in the sight of the LORD, according to all that his father David had done. He removed the high places and broke the sacred pillars, cut down the wooden image and broke in pieces the bronze serpent that Moses had made; for until those days the children of Israel burned incense to it, and called it Nehushtan. He trusted in the LORD God of Israel, so that after him was none like him among all the kings of Judah, nor who were before him. For he held fast to the LORD; he did not depart from following Him, but kept His commandments, which the LORD had commanded Moses. The LORD was with him; he prospered wherever he went. And he rebelled against the king of Assyria and did not serve him.
Randy, Hezekiah modeled godly leadership. He removed the idols and trusted in Me completely. He followed My commands. That is the formula for you to prosper wherever you go. The same applies to the leaders at the top of the 7 Mountains. Be in My Word. Write down My Word and ask Me to explain what it means. Remember all the times My disciples asked Me to explain parables to them. You can do the same thing. BE STILL. Pray faithfully.
2Ki 19:6-7 And Isaiah said to them, "Thus you shall say to your master, 'Thus says the LORD: "Do not be afraid of the words which you have heard, with which the servants of the king of Assyria have blasphemed Me. Surely I will send a spirit upon him, and he shall hear a rumor and return to his own land; and I will cause him to fall by the sword in his own land.'"
Randy, it is Me who turns back your enemies. It is Me who protects you. I AM your sharp two-edged sword. I AM your light in a world of darkness. I AM your strength and your deliverer. Trust in Me and Me alone. Do NOT be afraid.
2Ki 19:14-19 And Hezekiah received the letter from the hand of the messengers, and read it; and Hezekiah went up to the house of the LORD, and spread it before the LORD. Then Hezekiah prayed before the LORD, and said: "O LORD God of Israel, the One who dwells between the cherubim, You are God, You alone, of all the kingdoms of the earth. You have made heaven and earth. "Incline Your ear, O LORD, and hear; open Your eyes, O LORD, and see; and hear the words of Sennacherib, which he has sent to reproach the living God. Truly, LORD, the kings of Assyria have laid waste the nations and their lands, and have cast their gods into the fire; for they were not gods, but the work of men's hands-wood and stone. Therefore they destroyed them. Now therefore, O LORD our God, I pray, save us from his hand, that all the kingdoms of the earth may know that You are the LORD God, You alone."
PRAYER! Prayer must undergird everything you do. You must call on My armies to deliver you and to deliver those you serve. When you humble yourself and pray and seek My face and turn from your wicked ways, I will hear from heaven. Taste and see that I AM good. I AM sufficient. I AM interceding for you.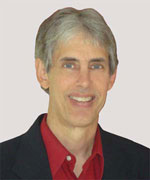 Joseph
Joseph Peck, M.D.
The Time Doctor
Empowering Dreams
Author, I Was Busy, Now I'm Not
www.empower2000.com
Connect – BE Blessed To Be A Blessing
LinkedIn: http://linkedin.com/in/thejournalguy
Facebook: http://facebook.com/thejournalguy
Twitter: http://twitter.com/thejournalguy

SHARE YOUR VICTORIES below!
It is easy, fun, and will inspire others.
There is tremendous power in a testimony. "And they overcame him (the devil) by the blood of the Lamb and by the word of their testimony." – Revelations 12:11
Caring/Sharing
Poem by Hugh Traulsen
If you dare to care, then share!
If you share, pay heed!!
God will reward every good deed!!!