#WFJ: I have called you friends
12 December 2009
No Comment
Jesus, thank You for helping me through this week. Thank You for the successes I had. Thank You for my many walks. Thank you for the beautiful crisp days. Thank You for the joy in my heart. Thank you that we still have our home and our cars are working. Thank You for the food we have to eat. Thank You for the opportunity to help others share their stories over the web. Thank You for the precious gift of life. Thank You for being my all-in-all.
John 15:15-19 "No longer do I call you servants, for a servant does not know what his master is doing; but I have called you friends, for all things that I heard from My Father I have made known to you. You did not choose Me, but I chose you and appointed you that you should go and bear fruit, and that your fruit should remain, that whatever you ask the Father in My name He may give you. These things I command you, that you love one another. If the world hates you, you know that it hated Me before it hated you. If you were of the world, the world would love its own. Yet because you are not of the world, but I chose you out of the world, therefore the world hates you."
I AM (365 Names of God) Track #12: "God of eternity: I AM. I never change. I AM the first and the last. I AM one. I AM man's builder of faith through the ages. I AM the ruler of both the night and the day. I AM the uncaused, eternal, self-existent One. I AM King forever and ever. I AM Spirit. I AM the Alpha and the Omega. I AM God whose eyes behold. I AM the same every day. I AM the Word of life called the Bible. I AM the cornerstone. I AM the resurrection and the life. I AM not of this world. I AM God who knows all my works through eternity. I AM omnipresent. I AM the One who simultaneously sees beginning and end. I AM God ready to perform my Word. I AM three in One, equal and eternal. I AM before the day was. I AM all my names. I AM the self-sufficient, self-sustaining, self-creating One. I AM God; there is no other. I AM the Word which was in the beginning. I AM the rock of ages on which You stand. I AM He who was, and is, and is to come. I AM who I am. I AM the everlasting God. I AM He who inhabits eternity.
Randy, I love you with an everlasting love. Thank you for seeking Me with all your heart. Thank you for taking a nap and long walk/run afterwards today. Thank you for taking this time now to record our conversation. Thank you for being still to know I AM God.
What did you learn from today's webinar?
Jesus, I skipped our 2-way conversation this morning and ended up over-preparing. As a result, I talked too much and ran way over the allotted time. I failed to turn on the digital recorded, so I lost the entire conversation and can not publish the webinar. In summary, I overworked, doing too much in my own strength. I also added two extra panelists that you did not tell me to, which also extended the length of the webinar. I'm sorry. Please forgive me.
John 1:17 For the law was given through Moses, but grace and truth came through Jesus Christ.
Randy, I came in grace and truth. The Law by itself is too harsh. Remember to extend the same grace I extend to you to others. Be patient with them. You have many good habits and some bad ones. Most people struggle more than you. Love them where they are at. Remember what Bob said today – how he is changing lives by manifesting My love – unconditional love.
Ps 37:23 The steps of a good man are ordered by the LORD, And He delights in his way.
Pr 16:9 A man's heart plans his way, But the LORD directs his steps.
Pr 20:24 A man's steps are of the LORD; How then can a man understand his own way?
Pr 21:1 The king's heart is in the hand of the LORD, Like the rivers of water; He turns it wherever He wishes.
Randy, if the king's heart is in My hand, don't you suppose I can steer You wherever I please. You are a good man. I AM ordering your steps. Today was not a mistake. It was part of My master plan. Time will reveal the purpose of this webinar. You connected again with Doug Barclay's heart. That was very important. Operation Mobilization needs the help of Team Destiny to see a 100 fold increase in impact in one year. This is possible. I AM God. With Me all things are possible. Today, you shared My vision with Doug, Bob, Bertha, Nancy, Renato, and your guests. This time was not wasted. I planted seeds in each of their hearts that I will water with My miracle grow. I AM the LORD. I AM God ready to perform my Word.
Randy write down what Gary Collins wrote about Me being sovereign in his Christian Coaching book.
"Somebody has suggested there are really only two rules in this life. Rule number one is that God is sovereign. Rule number two is that everything changes except rule number one."
"Unlike us, God is always in control, even when we don't understand His ways. And He never changes. This does not mean that he is rigid or uncaring. It manes that He is dependable, consistent in his character and promises. His Word is the solid rock on which we can build our lives." (p 89, Christian Coaching)
Thank you Randy. I AM sovereign. Period. Exclamation point. Remember that and you'll fare better in this life. Now SERVE YOUR WIFE. Blessings for this to be your most special Christmas ever. I love you with an everlasting love.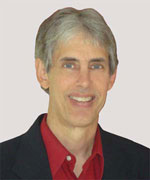 Joseph
Joseph Peck, M.D.
The Time Doctor
Empowering Dreams
Author, I Was Busy, Now I'm Not
www.empower2000.com
Connect – BE Blessed To Be A Blessing
LinkedIn: http://linkedin.com/in/thejournalguy
Facebook: http://facebook.com/thejournalguy
Twitter: http://twitter.com/thejournalguy

SHARE YOUR VICTORIES below!
It is easy, fun, and will inspire others.
There is tremendous power in a testimony. "And they overcame him (the devil) by the blood of the Lamb and by the word of their testimony." – Revelations 12:11
Caring/Sharing
Poem by Hugh Traulsen
If you dare to care, then share!
If you share, pay heed!!
God will reward every good deed!!!