#WFJ: I have been guiding you each and every day of 2009
1 January 2010
No Comment
Summary: I chose to FAST all day to start this new year off well spiritually. Thank You Jesus!
REST: I went to bed at 11:25 pm and got up around 7:25 am for good. I did get up around 5:30 am to take Maui outside.
ABIDE: I listened to most of my scheduled iTunes playlist for Day #1 using my iPod. I then spent about 2 hours uploading 8-9 CD's from the Bible Experience on CD to my iTunes. Thank You Jesus!
Lord Jesus, thank You for this very special gift of another year, another decade of life. Thank You for the very special friends you have blessed me with who love me unconditionally for who I am and where I am at. Thank You for the people in my life who understand and embrace 2-way journaling, dialoguing with You. Thank You for being My friend, always ready to give encouragement. Thank You for being my most faithful intercessor. Thank You for all my good habits. Thank You for The Bible Experience on CD. Thank You for ears to hear and for eyes to see to experience Your magnificence. I am so humbled to know You and to experience You each and every day. Thank You for helping me to maintain this close relationship. May I never let that slip away.
Randy, I too enjoy our close relationship. That is what I desire with all My children. O if they only knew how much I love them. This world would be a different place. Randy, what you accomplished this year by helping Renato, Bob, Nancy, Bertha, and Lynne express themselves through blogs has been huge. This is just a foreshadowing of what is going to come – Hundreds and even thousands of new blogs in 2010 with My children expressing My love to the world.
Randy, I have been guiding you each and every day of 2009. Not a single day was a mistake or wasted. You have submitted yourself to My will and My ways in humble obedience. That is what I want all My children to do. My ways are different than the world's ways.
Randy, the habit I want you to focus on in January is Journaling using "Yesterday… and Prayer Power" and "3 MIT's (Most Important Tasks)." Every day I want you to take at least one action step toward your annual goal of selling one million copies of UNCOMMON Journaling for Breakthroughs. As Seth said, set a goal of selling 500 copies of UJFB in January. You can take a step toward that goal today by writing a YDB devotional about habits today. Start now. Share what I have placed on your heart. Call it The Power of Less.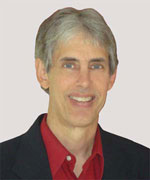 Joseph
Joseph Peck, M.D.
The Time Doctor
Empowering Dreams
Author, I Was Busy, Now I'm Not
www.empower2000.com
Connect – BE Blessed To Be A Blessing
LinkedIn: http://linkedin.com/in/thejournalguy
Facebook: http://facebook.com/thejournalguy
Twitter: http://twitter.com/thejournalguy

SHARE YOUR VICTORIES below!
It is easy, fun, and will inspire others.
There is tremendous power in a testimony. "And they overcame him (the devil) by the blood of the Lamb and by the word of their testimony." – Revelations 12:11
Caring/Sharing
Poem by Hugh Traulsen
If you dare to care, then share!
If you share, pay heed!!
God will reward every good deed!!!