#WFJ: I have been enlightening you
21 December 2009
No Comment
(5:40 am)
Jesus, thank You for yesterday, for so many blessings, but especially your help in completing the "WFJ: The Miracle of Christmas is Christ" blog post. What you came up with was amazing. I now leave the marketing to you. Thank You for Marshall Jenkins and Will coming over to help shovel our driveway. Thank You for the beautiful day. Thank You for the nap I had after shoveling the driveway for 3 hours. Thank You for Julia waking me up to watch the final episode of Survivor. Thank You that Natalie won rather than Russell. Thank You for giving me the scriptures "Pride goes before the fall" and "Humility goes before honor, wealth, and long life" before the final vote.
Jesus, as King David did, I come and sit before You ask "Who am I, O Lord GOD? And what is my house, that You have brought me this far?"
Randy, you are a son of the LORD most high. You are My brother and friend. You are a great salesman for My Word, my holy Word. You are a faithful servant who has My interests first at heart. You have laid down everything you valued to follow Me.
Lu 14:26 "If anyone comes to Me and does not hate his father and mother, wife and children, brothers and sisters, yes, and his own life also, he cannot be My disciple.
You are a general of intercession in My army. You are righteous in My sight and I AM guiding your footsteps.
Ps 37:23 The steps of a good man are ordered by the LORD, And He delights in his way.
Pr 16:9 A man's heart plans his way, But the LORD directs his steps.

Pr 20:24 A man's steps are of the LORD; How then can a man understand his own way?

Pr 21:1 The king's heart is in the hand of the LORD, Like the rivers of water; He turns it wherever He wishes.
Ps 37:16 A little that a righteous man has Is better than the riches of many wicked.

Pr 12:3 A man is not established by wickedness, But the root of the righteous cannot be moved.

Pr 12:10 A righteous man regards the life of his animal, But the tender mercies of the wicked are cruel.
Pr 13:5 A righteous man hates lying, But a wicked man is loathsome and comes to shame.
Pr 13:22 A good man leaves an inheritance to his children's children, But the wealth of the sinner is stored up for the righteous.
Pr 20:7 The righteous man walks in his integrity; His children are blessed after him.
Pr 24:16 For a righteous man may fall seven times and rise again, But the wicked shall fall by calamity.
Pr 29:2 When the righteous are in authority, the people rejoice; But when a wicked man rules, the people groan.

Pr 29:6 By transgression an evil man is snared, But the righteous sings and rejoices.

Pr 29:27 An unjust man is an abomination to the righteous, and he who is upright in the way is an abomination to the wicked.
Psalm 103:1-18 Bless the LORD, O my soul; And all that is within me, bless His holy name! Bless the LORD, O my soul, And forget not all His benefits: Who forgives all your iniquities, Who heals all your diseases, Who redeems your life from destruction, Who crowns you with lovingkindness and tender mercies, Who satisfies your mouth with good things, So that your youth is renewed like the eagle's. The LORD executes righteousness And justice for all who are oppressed. He made known His ways to Moses, His acts to the children of Israel. The LORD is merciful and gracious, Slow to anger, and abounding in mercy. He will not always strive with us, Nor will He keep His anger forever. He has not dealt with us according to our sins, Nor punished us according to our iniquities. For as the heavens are high above the earth, so great is His mercy toward those who fear Him; As far as the east is from the west, So far has He removed our transgressions from us. As a father pities his children, So the LORD pities those who fear Him. For He knows our frame; He remembers that we are dust. As for man, his days are like grass; As a flower of the field, so he flourishes. For the wind passes over it, and it is gone, And its place remembers it no more. But the mercy of the LORD is from everlasting to everlasting on those who fear Him, And His righteousness to children's children, to such as keep His covenant, And to those who remember His commandments to do them.
Randy, write down the prayer to the Holy Spirit you pray almost every morning.
Oh Holy Spirit, soul of my soul, I adore thee. Enlighten, guide, strengthen, and console me. Tell me what I ought to do and command me to do it. I promise to accept everything you permit to happen to me. Only show me what is thy will.
You see, Randy, I have been enlightening you, guiding you, strengthening you, consoling you, telling you what to do, and commanding you to do it through My Spirit in answer to your prayers. Every day of your life has had a purpose – they are part of My Father's plan. No mistakes. It's all been for My purpose. Your life in intimately intertwined with the lives of millions of others. Things have to happen in order and sequence and at the proper time. I AM sovereign. Always remember that. Each person is on a different journey, but all the different lives meld together. Even those people who are children of the devil I use to move around My children and to nudge them to take actions they would never take otherwise. Persecution helps My church grow.
I have millions of children scattered around the world with close walks with Me, who know me intimately. Most of them are relative unknowns from the world's standard. However, I know each and every one of them and I AM guiding their footsteps. Some of them will have to stay underground for their entire lives. Others can be open and publicly share what I put on their hearts. You are blessed to live in a nation where you can openly share about Me. During 2010, I want you to create backups of all your blogs. Ask someone to create PDF files from each of your posts for each blog so that this information will never be lost. Freedom can be a fleeting thing.
Randy, make a list now of things to do. I will then guide you as to which to do when. Take them one at a time.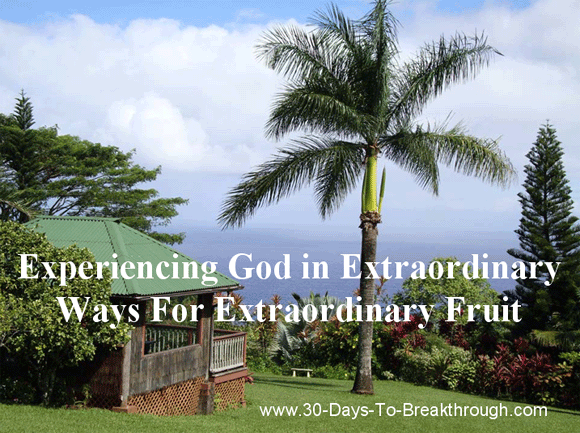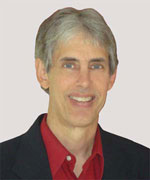 Joseph
Joseph Peck, M.D.
The Time Doctor
Empowering Dreams
Author, I Was Busy, Now I'm Not
www.empower2000.com
Connect – BE Blessed To Be A Blessing
LinkedIn: http://linkedin.com/in/thejournalguy
Facebook: http://facebook.com/thejournalguy
Twitter: http://twitter.com/thejournalguy

SHARE YOUR VICTORIES below!
It is easy, fun, and will inspire others.
There is tremendous power in a testimony. "And they overcame him (the devil) by the blood of the Lamb and by the word of their testimony." – Revelations 12:11
Caring/Sharing
Poem by Hugh Traulsen
If you dare to care, then share!
If you share, pay heed!!
God will reward every good deed!!!