WFJ: I AM your good Shepherd
20 November 2009
No Comment
Randy, thank You for the way you started your day this morning. I woke you up 25 minutes early so you could fold your laundry. Not only did you need that, but Julia wanted you to clear out the living room before your guests come over tonight. Thank You for taking the time to put the suitcase downstairs. Thank You for taking the time to receive holy communion. Thank You for taking the time to have our 2-way dialog this morning before you get rolling in your day with things to do. Thank You for BEING in listen mode this morning to hear from Me and respond accordingly.
Randy, when many of your close friends tell you that you are busy, guess what? You are. Your desks shows that. There is a difference between allowing people to talk to you for 5-15 minutes and not talking to them at all. Your problem has been that you spent hours talking to a single person at a time. While you enjoy that, that is not being a good steward with your time or theirs. Listen to what Robbie says and limit the vast majority of your phone calls to less than 15 minutes.
Robbie asking to have his coaching session at 7 am each Monday will not only bless his weekly routine, but yours as well. See, I AM your good Shepherd and I AM guiding you into a new way of being. As you coach Robbie to grow, you will grow even more. Teachers typically learn more than their students. This is even more true with life coaches. Be in receive mode – be willing to receive from Me through others. Don't come across as having your act all together. You have many areas to work on.
Julia is responding nicely as you deal responsibly with your family's finances. She has been very patient with you. She has been giving wise counsel to you often. Many times you have ignored her and as well as her counsel. The secret of your future as a couple and family is indeed hidden in your daily routine. Establishing a daily devotional time in the morning with Julia is extremely important, not only for you, but for other families who are watching closely what you do and what happens.
Randy, I want you to make a prayer list tomorrow morning of key people for you to pray for. Deb is one of them. She is asking for your payers. She wants to be connected to you. I told you last year to cherish that relationship. I also want you to pray daily for the other members of the Coaches Mastermind Group, their spouses, the Pray Culpeper members, and the leaders of the 7 mountains in Culpeper. Randy, I want you to spend much more time in your prayer closet. Come to me and ask. Worship Me to open My gateway to heaven and to shut down all gateways that lead to spiritual oppression.
Now prepare the proposal for Tim Schofield and send that to Jerry for his feedback. And then send the email inviting people to the WFJ prayer gathering on Mon Nov 23. Make the decision to precede forward with that without seeing if people are available. It's important to start. November is a breakthrough month as Bob has been saying. And breakthrough always begins with prayer and praise. Blessings for a wonderful, favor-filled day! Enjoy My wonders around you. I love you with an everlasting love.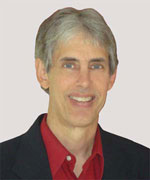 Joseph
Joseph Peck, M.D.
The Time Doctor
Empowering Dreams
Author, I Was Busy, Now I'm Not
www.empower2000.com
Connect – BE Blessed To Be A Blessing
LinkedIn: http://linkedin.com/in/thejournalguy
Facebook: http://facebook.com/thejournalguy
Twitter: http://twitter.com/thejournalguy

SHARE YOUR VICTORIES below!
It is easy, fun, and will inspire others.
There is tremendous power in a testimony. "And they overcame him (the devil) by the blood of the Lamb and by the word of their testimony." – Revelations 12:11
Caring/Sharing
Poem by Hugh Traulsen
If you dare to care, then share!
If you share, pay heed!!
God will reward every good deed!!!