#WFJ: I AM the liberty you seek through my Spirit
4 January 2010
3 Comments
ABIDE: At 5:00 am when my PDA alarm went off, I began listening to my scheduled iTunes playlist for Day #4, including "On Eagle's Wings, "I AM -365 Names of God" (God of Mercy), Psalms 16-20, Proverbs 4, Acts 4, I Bless You, and Chapter 4 of The Power of A Praying Husband (Her Motherhood).
I AM Track #4: "God of mercy: I AM God who is merciful. I AM favor and I grant favor to whom I choose. I AM God of the spotted and speckled. I AM the Prince of peace prophesied by the prophet Isaiah. I AM God who restores your soul. I AM the friend of sinners. I AM God, I tempt no one. I AM the God of peace. I AM He who weeps with those who weep. I AM He who speaks from a position of mercy. I AM long suffering. I AM my Spirit. I AM gracious. I AM the forgiver of all transgressions. I AM the manna which came down from heaven. I AM the breath that gives you life. I AM He who will not remember your sins. I AM the beloved and the Song of songs. I AM God who stretches out His hand. I AM the liberty you seek through my Spirit. I AM ever faithful. I AM God in the midst of your land. I AM the forgiver of inequity. I AM abundant in mercy. I AM the author of peace for your fear. I AM the Lord who makes wise the simple. I AM God who daily is full of new mercy. I AM God who comforts you. I AM God of the poor and stranger. I AM gentle and lowly in heart. I AM the Lord who exercises loving kindness.

Proverbs 4:1-15 Hear, my children, the instruction of a father, And give attention to know understanding; For I give you good doctrine: Do not forsake my law. When I was my father's son, Tender and the only one in the sight of my mother, He also taught me, and said to me: "Let your heart retain my words; Keep my commands, and live. Get wisdom! Get understanding! Do not forget, nor turn away from the words of my mouth. Do not forsake her, and she will preserve you; Love her, and she will keep you. Wisdom is the principal thing; Therefore get wisdom. And in all your getting, get understanding. Exalt her, and she will promote you; She will bring you honor, when you embrace her. She will place on your head an ornament of grace; A crown of glory she will deliver to you." Hear, my son, and receive my sayings, And the years of your life will be many. I have taught you in the way of wisdom; I have led you in right paths. When you walk, your steps will not be hindered, And when you run, you will not stumble. Take firm hold of instruction, do not let go; Keep her, for she is your life. Do not enter the path of the wicked, And do not walk in the way of evil. Avoid it, do not travel on it; Turn away from it and pass on.
Acts 4:7-20 And when they had set them in the midst, they asked, "By what power or by what name have you done this?" Then Peter, filled with the Holy Spirit, said to them, "Rulers of the people and elders of Israel: If we this day are judged for a good deed done to a helpless man, by what means he has been made well, let it be known to you all, and to all the people of Israel, that by the name of Jesus Christ of Nazareth, whom you crucified, whom God raised from the dead, by Him this man stands here before you whole. This is the 'stone which was rejected by you builders, which has become the chief cornerstone.' Nor is there salvation in any other, for there is no other name under heaven given among men by which we must be saved." Now when they saw the boldness of Peter and John, and perceived that they were uneducated and untrained men, they marveled. And they realized that they had been with Jesus. And seeing the man who had been healed standing with them, they could say nothing against it. But when they had commanded them to go aside out of the council, they conferred among themselves, saying, "What shall we do to these men? For, indeed, that a notable miracle has been done through them is evident to all who dwell in Jerusalem, and we cannot deny it. But so that it spreads no further among the people, let us severely threaten them, that from now on they speak to no man in this name." And they called them and commanded them not to speak at all nor teach in the name of Jesus. But Peter and John answered and said to them, "Whether it is right in the sight of God to listen to you more than to God, you judge. For we cannot but speak the things which we have seen and heard."
Ac 4:23-37 And being let go, they went to their own companions and reported all that the chief priests and elders had said to them. So when they heard that, they raised their voice to God with one accord and said: "Lord, You are God, who made heaven and earth and the sea, and all that is in them, who by the mouth of Your servant David have said: 'Why did the nations rage, And the people plot vain things? who by the mouth of Your servant David have said: 'Why did the nations rage, And the people plot vain things? The kings of the earth took their stand, And the rulers were gathered together Against the LORD and against His Christ.' For truly against Your holy Servant Jesus, whom You anointed, both Herod and Pontius Pilate, with the Gentiles and the people of Israel, were gathered together to do whatever Your hand and Your purpose determined before to be done. Now, Lord, look on their threats, and grant to Your servants that with all boldness they may speak Your word, by stretching out Your hand to heal, and that signs and wonders may be done through the name of Your holy Servant Jesus." And when they had prayed, the place where they were assembled together was shaken; and they were all filled with the Holy Spirit, and they spoke the word of God with boldness. Now the multitude of those who believed were of one heart and one soul; neither did anyone say that any of the things he possessed was his own, but they had all things in common. And with great power the apostles gave witness to the resurrection of the Lord Jesus. And great grace was upon them all. Nor was there anyone among them who lacked; for all who were possessors of lands or houses sold them, and brought the proceeds of the things that were sold, and laid them at the apostles' feet; and they distributed to each as anyone had need. And Joses [Joseph], who was also named Barnabas by the apostles (which is translated Son of Encouragement), a Levite of the country of Cyprus, having land, sold it, and brought the money and laid it at the apostles' feet.
Joseph, thank you for taking the time to be in Me and in My Word this morning. Thank you for taking the time to record the audio from your morning quiet time and for your willingness to share your experience with anyone in the world who wants to listen and is hungry for Me. Thank you for making Me your first love. I love you with an everlasting love. I am teaching you to say "no" to more things so you can say "yes" to the most important things. I connected you with Leo Babauta to help you SIMPLIFY your life and to establish more godly habits one at a time.
It is Me who moved your mother to encourage you to learn typing while you were in high school so one day you could become an avid online journaler and teach millions of others. It was Me who moved you to take computer training in your last year of college at the University of Virginia before you started medical school so you could one day teach others how to share there stories, products, and services with the world via Relationship Marketing. It is Me who gave the name "Relationship Marketing" to Web 2.0 because I AM a God of relationships. It is Me who got your first personal computer in 1986 so you would have the technology skills and confidence to become a Web 2.0 authority.
I knew before you were ever born that you were to become the greatest salesman in the world for Me and My Word. I had Og Mandino write his book "The Greatest Salesman in the World" shortly after you were born, so that book would be waiting for you when you were finally ready. It is Me who connected you to Jerry Graham, My top destiny coach to keep you in alignment with your assignment.
It is Me who moved Caren to give Maui as a Christmas gift to you and Julia. Joseph, you had been praying for me to get you and Julia into a godly daily routine and I will use Maui to do that. Even Maui's name is no accident. I sent you to Maui Hawaii before you got her so that name would be on the tip of your tongue. Every time you call Maui's name, you will be reminded of my good ness in allowing Julia to qualify for the Xterra World Triathlon Championship and then allowing you both to go to Hawaii during your toughest financial year of your married life. I AM God. I AM exceeding good. I AM a God of abundance. I AM your Jehovah JIREH, your provider. It is Me who has provided for you every single day of your life. It is Me who blessed you with godly parents. It is me who protected you from adultery and kept your marriage intact. I have always been the third strand of the cord for your marriage, even before you prayed for that. Joseph I want you to bless marriages. I want you to bless families. Your marriage, your family is a model for many others. Many people are watching you and Julia. I love you with an everlasting love. I will never leave nor forsake you. Yes, I AM a good God. I AM a great God, worthy to be praises, worthy to be exalted.
Joseph, it's time now to post this message at Journal 777. Thank you for listening. Your example will move others to listen to me too. Be blessed in Me and in My holy name. My angels are watching over you. Peace be with you.
Psalm 20:7 Some trust in chariots, and some in horses; But we will remember the name of the LORD our God.
Acts 20:28-38 "Therefore take heed to yourselves and to all the flock, among which the Holy Spirit has made you overseers, to shepherd the church of God which He purchased with His own blood. For I know this, that after my departure savage wolves will come in among you, not sparing the flock. Also from among yourselves men will rise up, speaking perverse things, to draw away the disciples after themselves. Therefore watch, and remember that for three years I did not cease to warn everyone night and day with tears. So now, brethren, I commend you to God and to the word of His grace, which is able to build you up and give you an inheritance among all those who are sanctified. I have coveted no one's silver or gold or apparel. Yes, you yourselves know that these hands have provided for my necessities, and for those who were with me. I have shown you in every way, by laboring like this, that you must support the weak. And remember the words of the Lord Jesus, that He said, 'It is more blessed to give than to receive.'" And when he had said these things, he knelt down and prayed with them all. Then they all wept freely, and fell on Paul's neck and kissed him, sorrowing most of all for the words which he spoke, that they would see his face no more. And they accompanied him to the ship.

Sources for Audio files
Christ Before Me – Margaret Becker
Blessings to find the liberty you seek through God's Spirit!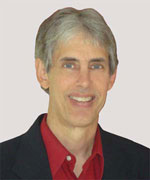 Joseph
Joseph Peck, M.D.
The Time Doctor
Empowering Dreams
Author, I Was Busy Now I'm Not