#WFJ: I AM the Alpha and the Omega
4 December 2009
No Comment
After taking holy communion, I was prompted to come to my desk and begin journaling while listening to the book of Revelations. Nancy Slocum's call from yesterday really struck home to me.
(5:45 am)
Re 1:8 The Revelation of Jesus Christ, which God gave Him to show His servants–things which must shortly take place. And He sent and signified it by His angel to His servant John, who bore witness to the word of God, and to the testimony of Jesus Christ, to all things that he saw. Blessed is he who reads and those who hear the words of this prophecy, and keep those things which are written in it; for the time is near. John, to the seven churches which are in Asia: Grace to you and peace from Him who is and who was and who is to come, and from the seven Spirits who are before His throne, and from Jesus Christ, the faithful witness, the firstborn from the dead, and the ruler over the kings of the earth. To Him who loved us and washed us from our sins in His own blood, and has made us kings and priests to His God and Father, to Him be glory and dominion forever and ever. Amen. Behold, He is coming with clouds, and every eye will see Him, even they who pierced Him. And all the tribes of the earth will mourn because of Him. Even so, Amen. "I AM the Alpha and the Omega, the Beginning and the End," says the Lord, "who is and who was and who is to come, the Almighty."
Re 2:1-7 "To the angel of the church of Ephesus write, 'These things says He who holds the seven stars in His right hand, who walks in the midst of the seven golden lampstands: I know your works, your labor, your patience, and that you cannot bear those who are evil. And you have tested those who say they are apostles and are not, and have found them liars; and you have persevered and have patience, and have labored for My name's sake and have not become weary. Nevertheless I have this against you, that you have left your first love. Remember therefore from where you have fallen; repent and do the first works, or else I will come to you quickly and remove your lampstand from its place–unless you repent. But this you have, that you hate the deeds of the Nicolaitans, which I also hate. He who has an ear, let him hear what the Spirit says to the churches. To him who overcomes I will give to eat from the tree of life, which is in the midst of the Paradise of God.'"
Mt 16:15-16 He said to them, "But who do you say that I am?" Simon Peter answered and said, "You are the Christ, the Son of the living God."
Jesus, help Me to process all that has happened within the past 24 hours. Please be the Master Conductor of this precious day, orchestrating what I do and in what sequence. Thank You for Your words above which jumped out at me this morning.
Randy, Nancy Slocum's phone call and message yesterday came straight from My father's heart. The Words From Jesus movement will quickly have a global impact for Me and My Kingdom. As Nancy shared, revelation knowledge come from Me. Then when it is spoken or written, it becomes prophecy.
It is absolutely My desire for My children to hear My voice so they may obey Me. My love language is obedience! Matt Gregory was absolutely right when he shared that in the past few weeks at Soul Purpose Church.
Randy, I want you to write down right now the "Three simple daily habits that will TRANSFORM your life!"
ABIDE in Jesus by following the 3 simple habits of Bruce Wilkinson
Read my annual goals for 6 areas of my life three times each day, while meditating on the Word of God
Write top 5 things to accomplish each day (Set SIMPLE daily goals)
Randy, do you understand? After ABIDING in me, write down just 5 top things to accomplish each day, not 7, not 10, but 5. You have been trying to do too much in your days while planning. This has led to over-committing, failure to take daily walks, failure to eat at regular times in your day, failure to spend an hour in your prayer closet each day interceding, etc. My keys are ALWAYS simple, profoundly simple with profound impact. Now I want you to revise your daily schedules for today and tomorrow. Remember to keep the Sabbath holy. Do not plan to work on Sundays. Rest in Me that day. Model what you teach.
Re 13:16-18 He causes all, both small and great, rich and poor, free and slave, to receive a mark on their right hand or on their foreheads, and that no one may buy or sell except one who has the mark or the name of the beast, or the number of his name. Here is wisdom. Let him who has understanding calculate the number of the beast, for it is the number of a man: His number is six hundred and sixty-six.
Re 14:1-5 Then I looked, and behold, a Lamb standing on Mount Zion, and with Him one hundred and forty-four thousand, having His Father's name written on their foreheads. And I heard a voice from heaven, like the voice of many waters, and like the voice of loud thunder. And I heard the sound of harpists playing their harps. They sang as it were a new song before the throne, before the four living creatures, and the elders; and no one could learn that song except the hundred and forty-four thousand who were redeemed from the earth. These are the ones who were not defiled with women, for they are virgins. These are the ones who follow the Lamb wherever He goes. These were redeemed from among men, being firstfruits to God and to the Lamb. And in their mouth was found no deceit, for they are without fault before the throne of God.
Re 14:9 Then a third angel followed them, saying with a loud voice, "If anyone worships the beast and his image, and receives his mark on his forehead or on his hand, he himself shall also drink of the wine of the wrath of God, which is poured out full strength into the cup of His indignation. He shall be tormented with fire and brimstone in the presence of the holy angels and in the presence of the Lamb."
Re 14:13 Then I heard a voice from heaven saying to me, "Write: 'Blessed are the dead who die in the Lord from now on.'" "Yes," says the Spirit, "that they may rest from their labors, and their works follow them."
Randy, do a Youtube video search right now and find the link to the video about the "mark of the beast" that Mark Jarvis sent to you about a year ago. Then paste that link here.
Jesus, I can't find the video link that Mark sent me in 2008 about the microchip and the mark of the beast. However, I did come across a few other videos that jumped out at me.
The Microchip Mark Of The Beast (666)
The rapture, Mark of the beast, 666, Antichrist
Upon doing a search of The Journal using "Mark Jarvis 666" I did find this note from 2009-02-10, "The scripture that jumped out for me today came from Rev 13 about the mark of the beast (right hand or forehead) and his number (666). That reminded me of the online video that Mark Jarvis referred me to about a year ago. Do a YDB devotional about that."
Randy, post this message at Journal777 along with the videos. Email Mark to ask him to find that link. That's very important. The truth must be exposed. Shine My light on the darkness. Thank You for being a watchman on the wall.
Post Nancy Slocum's message above later today after you take care of your other important tasks in proper order. BE in Me and My Word.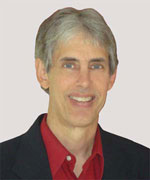 Joseph
Joseph Peck, M.D.
The Time Doctor
Empowering Dreams
Author, I Was Busy, Now I'm Not
www.empower2000.com
Connect – BE Blessed To Be A Blessing
LinkedIn: http://linkedin.com/in/thejournalguy
Facebook: http://facebook.com/thejournalguy
Twitter: http://twitter.com/thejournalguy

SHARE YOUR VICTORIES below!
It is easy, fun, and will inspire others.
There is tremendous power in a testimony. "And they overcame him (the devil) by the blood of the Lamb and by the word of their testimony." – Revelations 12:11
Caring/Sharing
Poem by Hugh Traulsen
If you dare to care, then share!
If you share, pay heed!!
God will reward every good deed!!!