WFJ: I AM Smiling Down Upon You
2 October 2009
2 Comments
Lord Jesus, thank You for the tremendous joy in my heart. That You for job that I absolutely love. Thank You for the idea of the BIG TICKET blueprint. Thank You for Your creativity within me. Thank You for the opportunity to present to the Culpeper Chamber Young Professionals yesterday. Thank You for helping to guide me to prepare the PowerPoint and the PP handout. Thank You for my meeting with Anne and Matthew. Thank You for Jim Charapich's help and new doors he is opening. Thank You for my phone call with Rod Stone and the idea for the BIG TICKET offer by Carrie. Thank You for the meeting with Jerry, Tim, and Amy. Thank You that Amy is interested in working for me again. Thank You for my bike ride. Thank You for the opportunity to watch the Xterra videos from the 2008 National Championship and the 2007 World Championship. Thank You for the privilege to read Galations last night before going to bed. Thank You for a good night's sleep. Thank You for Your peace that passes all understanding. Thank You for my iTunes and everything I have loaded there. Thank You for John Paul Jackson's I AM messages. Thank You for ears to hear and heart to obey. Thank You that You are restoring Me to bear much fruit. Thank You that You are guiding me to be strategic to bear much fruit. I love You Jesus.
Randy, good morning to you. Thank you for meeting with me first thing this morning. Thank you for your attitude of gratitude and heart to praise Me. I AM the God of peace. I AM He who weeps with those who weep. I AM My Spirit. I AM gracious. I AM the forgiver of all transgressions. I AM the manna that came down from heaven.
Randy, yes, that was Me who just spoke to you. I want You to do a teleseminar interview of John Paul Jackson. I want you to start doing weekly teleseminars or BlogTalkRadio shows with Christian celebrities. That will create tremendous attraction marketing. These leaders will be interested in what you do. I also want you to start weekly teleseminars with Pastor Baker Rigg. He wants to move forward with Web 2.0 technology. I want you to start going to his weekly worship and prayer gatherings on Monday evenings. I AM raising you up to raise up a new standard of prayer in your community.
Randy, it is Me who is making you smile. I AM smiling down upon you. My favor is upon you. Rejoice and be exceedingly glad. I AM the God of your salvation.
Randy, right now, I want you to paste your notes from the Utah trip into your journal. Enjoy. Be blessed. Receive what I AM giving you. I AM your protector. My favor will protect you from your enemies. Rejoice and be exceedingly glad. I AM smiling down on you. With you I AM well pleased.
Randy, what you have done with the 6 new people in the Prosper Now 777 course is huge. You and your team have helped them load their own space shuttles on the launching pads and now their rockets are firing to launch them forward into their destinies. That makes Me smile. I have blessed you to be a catalyst to release My UNCOMMON favor into My children's lives. Rejoice and be exceedingly glad. I AM smiling upon you.
Wow Jesus. What great encouragement. Thank You. I love You so much. You are the reason I breathe, move, and have my being. You are my morning joy. You are the delight of my days.
I AM your God of promise. I AM returning. I AM He who places your tears in My bottle in My book. I AM God who shows you things to come. I AM the seven spirits and they are Me. Me secrets are with those who fear me.
Randy, it was Me who led you to listen to the I AM – 365 Names of God this morning. I wanted to remind you who I AM and who you are in Me. Victory is here.
Randy, I want you to follow up with the Chamber prospects today. I want you to go to the Culpeper lead share meeting this morning as Chris' guest. Taste and see that I AM good. I AM the LORD; he who is joined with me is one spirit with Me. I AM the spirit of counsel. I AM your provider. I AM tenderness. I AM the true shepherd. I AM the dispeller of all fear and doubt. I AM interceding for you right now. I AM love.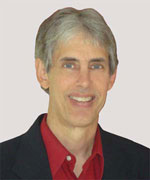 Joseph
Joseph Peck, M.D.
The Time Doctor
Empowering Dreams
Author, I Was Busy, Now I'm Not
www.empower2000.com
Connect – BE Blessed To Be A Blessing
LinkedIn: http://linkedin.com/in/thejournalguy
Facebook: http://facebook.com/thejournalguy
Twitter: http://twitter.com/thejournalguy

SHARE YOUR VICTORIES below!
It is easy, fun, and will inspire others.
There is tremendous power in a testimony. "And they overcame him (the devil) by the blood of the Lamb and by the word of their testimony." – Revelations 12:11
Caring/Sharing
Poem by Hugh Traulsen
If you dare to care, then share!
If you share, pay heed!!
God will reward every good deed!!!