#WFJ: I AM married to Israel
9 January 2010
No Comment
REST: I went to bed at 10:40 pm and did not set my PDA alarm. I woke up around 3:30 am to use the bathroom. When I came back to bed, I lay resting and reflecting because I was wide awake. I finally got up around 4:55 am.
———————————-
I AM Track #9: "God the Ancient One: I AM the LORD God of Abraham, Isaac, and Jacob. I AM the Holy Spirit who hovered over the chaos of this earth. I AM the light of genesis that was before light was. I am the sacred smal of the ancients. I AM the holy One of Israel. I AM the one whose ways are perfect. I am God, the fear of me is clean, enduring forever. I AM the Holy of holies. I AM the God of knowledge. I AM the LORD sitting on His throne. I AM God who formed the earth to be inhabited. I AM understanding. I AM God who is joined to the eunuch. I AM the God of all the holy prophets in scripture. I AM God who divided the sea. I AM the LORD of the dance. I AM the LORD. I AM the guiding star at Jesus' birth. I AM God who turned water into wine. I AM He of whom all the prophets foretold. I AM the root of the offspring of David. I AM God who leads you into all truth. I AM God whose rainbow is my everlasting covenant with you. I AM the root of Jesse. I AM the God of Jerusalem wherein is my name. I AM the Creator of Israel. I AM the God who divided the waters. I AM the fountain of the house of David. I AM God who shuts up the heavens. I AM God who turned water into blood. I AM married to Israel.
Reserve simplify777.com – 4 Simple Steps to Simplify YOUR Life In 30 Days
Send reply to Janet re Values coaching
Pay Jon to convert healingbrokenhearts.com to a blog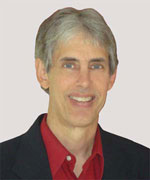 Joseph
Joseph Peck, M.D.
The Time Doctor
Empowering Dreams
Author, I Was Busy, Now I'm Not
www.empower2000.com
Connect – BE Blessed To Be A Blessing
LinkedIn: http://linkedin.com/in/thejournalguy
Facebook: http://facebook.com/thejournalguy
Twitter: http://twitter.com/thejournalguy

SHARE YOUR VICTORIES below!
It is easy, fun, and will inspire others.
There is tremendous power in a testimony. "And they overcame him (the devil) by the blood of the Lamb and by the word of their testimony." – Revelations 12:11
Caring/Sharing
Poem by Hugh Traulsen
If you dare to care, then share!
If you share, pay heed!!
God will reward every good deed!!!