#WFJ: I AM a God of miracles
17 December 2009
No Comment
Ask to speak to Carrie Wilkinson about joining Team Destiny
Ask to talk to Stephen Beck to join Team Destiny
Contact Dr. Da Vid. It's OK.
Order book recommended by Nancy Slocum – "The School of the Seers"
Randy, I have given you the secret habit to abundant fruit in this world and the next – "Yesterday…" and "Prayer POWER." Focus on that one habit for the remainder of the December and January until it is firmly established. Then watch what happens. I AM a God of miracles. I have heard your prayer requests. I AM a God who answers prayer. Thank You for protecting your relationship with Me. Thank You for setting aside this time to talk.
Now, Randy, I want you to write down the keywords for 2009 and beyond that I gave you this year and rate yourself how you did with each one.
Keywords are STEWARDSHIP, STRATEGIC, DELEGATE (outsource everything), FRUIT, MARGIN, FREEDOM, and SHALOM
Stewardship: 5/10
Strategic: 5/10
Delegate: 3/10
Fruit: 4/10
Margin: 3/10
Freedom: 4/10
Shalom: 6/10
Randy, how you steward your time, talent, treasure, and temple impacts all the other areas of your life. There are simple indicators of how you are stewarding your time such as a clean desk, eating 2-3 times per day at set times, exercising 5-6 days per week and being able to keep your commitments on time. It's OK to say "No." I want you to say "no" more often, much more often. You are not the answer to the world's problems. I AM. People need to learn to come to Me.
Randy, I want you to write a reply to Michael Pink's blog post from today to encourage him. Speak life into his wife's life. Visit Brenda Pink's blog. Comment on that. Believe Me for a miracle of healing.
I AM Track #2: "I AM 365 names, characteristics, and attributes of God. God of wonders: I AM the God who shows wonders. I AM the LORD and My voice is powerful and full of majesty. I AM God; nothing is too hard for Me. I AM God who made all My wonderful works to be remembered. I AM God and my glory thunders. I AM the Spirit of knowledge and understanding. I AM the Holy Spirit that moved upon the deep. I AM worthy of worship, glorious, and incomparable. I AM God who makes Himself known through visions. I AM dunumus power. I AM the giver of all revelation! I AM glorious and full of weighty splendor. I AM He that ascended to the Father. I AM the triune God of Israel. I AM God who performs signs. I AM God who speaks in night seasons. I AM the King of glory. I AM He who searches the mind and heart. I AM great and greatly to be praised. I AM Yah and Yahweh. I AM the Creator of all true worship. I AM wisdom. I AM omniscient. I AM the LORD who stretches out the heavens. I AM God who speaks. I AM Jehovah Rapha, your healer. I AM God who declares new things before they spring forth. I AM the answer of your tongue. I AM prophecy fulfilled, never early, never late. I AM God who gives you dreams. I AM above all who were thought to be gods.
——————————————————————-
(2:15 pm)
Jesus, will you help me come up with the survey questions for Tim Schofield and his business as Jerry asked me to do.
Sure, Randy. I appreciate you checking with me first thing. Start writing down thoughts that come to your mind as bullet points and I'll help guide you to rearrange those.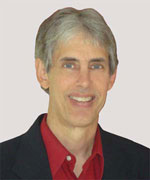 Joseph
Joseph Peck, M.D.
The Time Doctor
Empowering Dreams
Author, I Was Busy, Now I'm Not
www.empower2000.com
Connect – BE Blessed To Be A Blessing
LinkedIn: http://linkedin.com/in/thejournalguy
Facebook: http://facebook.com/thejournalguy
Twitter: http://twitter.com/thejournalguy

SHARE YOUR VICTORIES below!
It is easy, fun, and will inspire others.
There is tremendous power in a testimony. "And they overcame him (the devil) by the blood of the Lamb and by the word of their testimony." – Revelations 12:11
Caring/Sharing
Poem by Hugh Traulsen
If you dare to care, then share!
If you share, pay heed!!
God will reward every good deed!!!