WFJ: God shall bless us, and all the ends of the earth shall fear Him
14 November 2009
No Comment
Last night I went to be at 10:00 pm. This morning, the 14th day of the month, I was prompted to get up at 4:50 am and read Hebrews 11, Psalms 66-70, Proverbs 14 and 13, and Acts 14 and 13 in that order. Then I went back to bed around 6:25 am feeling tired from my strenuous exercise workout the day before.
I got back up around 8 am. After praying for a few minutes and taking communion, I was led to cut and paste the verses below into my spiritual journal from the Power Bible on CD.
May these scriptures bless you as they blessed me. May the LORD open your mind and heart to receive a critical message from him for you to break through with how you are BEING to then manifest what you desire through what you do.
——————————————————————————–
(8:05 am)
Ps 66:1-8 Make a joyful shout to God, all the earth! Sing out the honor of His name; Make His praise glorious. Say to God, "How awesome are Your works! Through the greatness of Your power Your enemies shall submit themselves to You. All the earth shall worship You And sing praises to You; They shall sing praises to Your name." Selah Come and see the works of God; He is awesome in His doing toward the sons of men. He turned the sea into dry land; They went through the river on foot. There we will rejoice in Him. He rules by His power forever; His eyes observe the nations; Do not let the rebellious exalt themselves. Selah Oh, bless our God, you peoples! And make the voice of His praise to be heard,
Ps 66:18-20 If I regard iniquity in my heart, The Lord will not hear. But certainly God has heard me; He has attended to the voice of my prayer. Blessed be God, Who has not turned away my prayer, Nor His mercy from me!
Ps 67:1-4 God be merciful to us and bless us, And cause His face to shine upon us. Selah That Your way may be known on earth, Your salvation among all nations. Let the peoples praise You, O God; Let all the peoples praise You. Oh, let the nations be glad and sing for joy! For You shall judge the people righteously, And govern the nations on earth. Selah
Ps 67:7

God shall bless us, And all the ends of the earth shall fear Him.

Ps 68:1 Let God arise, Let His enemies be scattered; Let those also who hate Him flee before Him.
Ps 68:5-6 A father of the fatherless, a defender of widows, Is God in His holy habitation. God sets the solitary in families; He brings out those who are bound into prosperity; But the rebellious dwell in a dry land.
Ps 68:35 O God, You are more awesome than Your holy places. The God of Israel is He who gives strength and power to His people.

Blessed be God!

Ps 69:1-3 Save me, O God! For the waters have come up to my neck. I sink in deep mire, Where there is no standing; I have come into deep waters, Where the floods overflow me. I am weary with my crying; My throat is dry; My eyes fail while I wait for my God.
Ps 69:5-9 O God, You know my foolishness; And my sins are not hidden from You. Let not those who wait for You, O Lord GOD of hosts, be ashamed because of me; Let not those who seek You be confounded because of me, O God of Israel. Because for Your sake I have borne reproach; Shame has covered my face. I have become a stranger to my brothers, And an alien to my mother's children; Because zeal for Your house has eaten me up, And the reproaches of those who reproach You have fallen on me.
Ps 69:13-20 But as for me, my prayer is to You, O LORD, in the acceptable time; O God, in the multitude of Your mercy, Hear me in the truth of Your salvation. Deliver me out of the mire, And let me not sink; Let me be delivered from those who hate me, And out of the deep waters. Let not the floodwater overflow me, Nor let the deep swallow me up; And let not the pit shut its mouth on me. Hear me, O LORD, for Your lovingkindness is good; Turn to me according to the multitude of Your tender mercies. And do not hide Your face from Your servant, For I am in trouble; Hear me speedily. Draw near to my soul, and redeem it; Deliver me because of my enemies. You know my reproach, my shame, and my dishonor; My adversaries are all before You. Reproach has broken my heart, And I am full of heaviness; I looked for someone to take pity, but there was none; And for comforters, but I found none.
Ps 69:29-31-34 But I am poor and sorrowful; Let Your salvation, O God, set me up on high. I will praise the name of God with a song, And will magnify Him with thanksgiving. This also shall please the LORD better than an ox or bull, Which has horns and hooves. The humble shall see this and be glad; And you who seek God, your hearts shall live. For the LORD hears the poor, And does not despise His prisoners. Let heaven and earth praise Him, The seas and everything that moves in them. For God will save Zion And build the cities of Judah, That they may dwell there and possess it.
Ps 70:1-5 (all) Make haste, O God, to deliver me! Make haste to help me, O LORD! Let them be ashamed and confounded Who seek my life; Let them be turned back and confused Who desire my hurt. Let them be turned back because of their shame, Who say, "Aha, aha!" Let all those who seek You rejoice and be glad in You; And let those who love Your salvation say continually, "Let God be magnified!" But I am poor and needy; Make haste to me, O God! You are my help and my deliverer; O LORD, do not delay.
Pr 13:1 A wise son heeds his father's instruction, But a scoffer does not listen to rebuke.
Pr 13:2-3

A man shall eat well by the fruit of his mouth

, But the soul of the unfaithful feeds on violence.

He who guards his mouth preserves his life, But he who opens wide his lips shall have destruction.

Pr 13:5-6 A righteous man hates lying, But a wicked man is loathsome and comes to shame. Righteousness guards him whose way is blameless, But wickedness overthrows the sinner.

Pr 13:7-8 There is one who makes himself rich, yet has nothing; And one who makes himself poor, yet has great riches. The ransom of a man's life is his riches, But the poor does not hear rebuke.
Pr 13:10 By pride comes nothing but strife, But with the well-advised is wisdom.

Pr 13:12 Hope deferred makes the heart sick, But when the desire comes, it is a tree of life.

Pr 13:13 He who despises the word will be destroyed, But he who fears the commandment will be rewarded.

Pr 13:15 Good understanding gains favor, But the way of the unfaithful is hard.
Pr 13:18 Poverty and shame will come to him who disdains correction, But he who regards a rebuke will be honored.
Pr 13:20 He who walks with wise men will be wise, But the companion of fools will be destroyed.
Pr 13:22 A good man leaves an inheritance to his children's children, But the wealth of the sinner is stored up for the righteous.
Pr 13:24 He who spares his rod hates his son, But he who loves him disciplines him promptly.
Pr 14:1 The wise woman builds her house, But the foolish pulls it down with her hands.
Pr 14:2 He who walks in his uprightness fears the LORD, But he who is perverse in his ways despises Him.
Pr 14:3 In the mouth of a fool is a rod of pride, But the lips of the wise will preserve them.
Pr 14:5a A faithful witness does not lie …
Pr 14:7

Go from the presence of a foolish man

, When you do not perceive in him the lips of knowledge.
Pr 14:8 The wisdom of the prudent is to understand his way, But the folly of fools is deceit.

Pr 14:9 Fools mock at sin, But among the upright there is favor.

Pr 14:11 The house of the wicked will be overthrown, But the tent of the upright will flourish.
Pr 14:12 There is a way that seems right to a man, But its end is the way of death.
Pr 14:15 The simple believes every word, But

the prudent considers well his steps

.
Pr 14:16 A wise man fears and departs from evil, But a fool rages and is self-confident.
Pr 14:19-27 The evil will bow before the good, And the wicked at the gates of the righteous.
Pr 14:26 In the fear of the LORD there is strong confidence, And His children will have a place of refuge. The fear of the LORD is a fountain of life, To turn one away from the snares of death.
Pr 14:31 He who oppresses the poor reproaches his Maker, But he who honors Him has mercy on the needy.
Pr 14:34

Righteousness exalts a nation, But sin is a reproach to any people.

Pr 14:35 The king's favor is toward a wise servant, But his wrath is against him who causes shame.
Pr 15:1-2

A soft answer turns away wrath, But a harsh word stirs up anger.

The tongue of the wise uses knowledge rightly, But the mouth of fools pours forth foolishness.
Pr 15:3 The eyes of the LORD are in every place, Keeping watch on the evil and the good.
Ac 13:1-3 Now in the church that was at Antioch there were certain prophets and teachers: Barnabas, Simeon who was called Niger, Lucius of Cyrene, Manaen who had been brought up with Herod the tetrarch, and Saul. As they ministered to the Lord and fasted, the Holy Spirit said, "Now separate to Me Barnabas and Saul for the work to which I have called them." Then, having fasted and prayed, and laid hands on them, they sent them away.
Ac 13:8-10 But Elymas the sorcerer (for so his name is translated) withstood them, seeking to turn the proconsul away from the faith. Then Saul, who also is called Paul, filled with the Holy Spirit, looked intently at him and said, "O full of all deceit and all fraud, you son of the devil, you enemy of all righteousness, will you not cease perverting the straight ways of the Lord?
Ac 13:16 Then Paul stood up, and motioning with his hand said, "Men of Israel, and you who fear God, listen:
Ac 13:44-46 On the next Sabbath almost the whole city came together to hear the word of God. But when the Jews saw the multitudes, they were filled with envy; and contradicting and blaspheming, they opposed the things spoken by Paul. Then Paul and Barnabas grew bold and said, "It was necessary that the word of God should be spoken to you first; but since you reject it, and judge yourselves unworthy of everlasting life, behold, we turn to the Gentiles.
Ac 13:50-51 But the Jews stirred up the devout and prominent women and the chief men of the city, raised up persecution against Paul and Barnabas, and expelled them from their region. But they shook off the dust from their feet against them, and came to Iconium.
Ac 14:1-2 Now it happened in Iconium that they went together to the synagogue of the Jews, and so spoke that a great multitude both of the Jews and of the Greeks believed. But the unbelieving Jews stirred up the Gentiles and poisoned their minds against the brethren.
Heb 11:24-29 By faith Moses, when he became of age, refused to be called the son of Pharaoh's daughter, choosing rather to suffer affliction with the people of God than to enjoy the passing pleasures of sin, esteeming the reproach of Christ greater riches than the treasures in Egypt; for he looked to the reward. By faith he forsook Egypt, not fearing the wrath of the king; for he endured as seeing Him who is invisible. By faith he kept the Passover and the sprinkling of blood, lest he who destroyed the firstborn should touch them. By faith they passed through the Red Sea as by dry land, whereas the Egyptians, attempting to do so, were drowned.
Heb 11:30 By faith the walls of Jericho fell down after they were encircled for seven days.
Heb 11:35-36 Women received their dead raised to life again. And others were tortured, not accepting deliverance, that they might obtain a better resurrection. Still others had trial of mockings and scourgings, yes, and of chains and imprisonment.
Heb 11:39 And all these, having obtained a good testimony through faith, did not receive the promise,
Heb 12:1-2 Therefore we also, since we are surrounded by so great a cloud of witnesses, let us lay aside every weight, and the sin which so easily ensnares us, and let us run with endurance the race that is set before us, looking unto Jesus, the author and finisher of our faith, who for the joy that was set before Him endured the cross, despising the shame, and has sat down at the right hand of the throne of God.
Heb 12:7-8,11 If you endure chastening, God deals with you as with sons; for what son is there whom a father does not chasten? But if you are without chastening, of which all have become partakers, then you are illegitimate and not sons… Now no chastening seems to be joyful for the present, but painful; nevertheless, afterward it yields the peaceable fruit of righteousness to those who have been trained by it.
Heb 12:14 Pursue peace with all people, and holiness, without which no one will see the Lord:
Heb 12:22-24 But you have come to Mount Zion and to the city of the living God, the heavenly Jerusalem, to an innumerable company of angels, to the general assembly and church of the firstborn who are registered in heaven, to God the Judge of all, to the spirits of just men made perfect, to Jesus the Mediator of the new covenant, and to the blood of sprinkling that speaks better things than that of Abel.
Heb 12:28-29 Therefore, since we are receiving a kingdom which cannot be shaken, let us have grace, by which we may serve God acceptably with reverence and godly fear. For our God is a consuming fire.
Heb 13:1-9a Let brotherly love continue. Do not forget to entertain strangers, for by so doing some have unwittingly entertained angels. Remember the prisoners as if chained with them–those who are mistreated–since you yourselves are in the body also. Marriage is honorable among all, and the bed undefiled; but fornicators and adulterers God will judge. Let your conduct be without covetousness; be content with such things as you have. For He Himself has said, "I will never leave you nor forsake you." So we may boldly say: "The LORD is my helper; I will not fear. What can man do to me?" Remember those who rule over you, who have spoken the word of God to you, whose faith follow, considering the outcome of their conduct. Jesus Christ is the same yesterday, today, and forever. Do not be carried about with various and strange doctrines.
Heb 13:24-25 Greet all those who rule over you, and all the saints. Those from Italy greet you. Grace be with you all. Amen. (Renato)
——————————————————————————–
(9:05 am)
Lord Jesus, thank You for a wonderful day yesterday, resting in You, trusting You, and filled with unexpected blessings. Thank You this wonderful breakthrough and opportunity with Pastor Jay Ahlemann. Thank you for peace of mind that Bertha's UNCOMMON seed has brought. May you multiply that 100 fold in her life. May you bless the socks off of Bertha and Nancy. Thank You for the dinner that Julia made. Thank You for Kevin Nations' email, which really inspired me to be who I am.
Randy, go to Gold's Gym now to support Julia. You can pay bills later. Support Charlene in her efforts after that. Be a servant today. I will reward you richly. Thank you for your rich abiding in me this morning.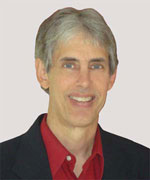 Joseph
Joseph Peck, M.D.
The Time Doctor
Empowering Dreams
Author, I Was Busy, Now I'm Not
www.empower2000.com
Connect – BE Blessed To Be A Blessing
LinkedIn: http://linkedin.com/in/thejournalguy
Facebook: http://facebook.com/thejournalguy
Twitter: http://twitter.com/thejournalguy

SHARE YOUR VICTORIES below!
It is easy, fun, and will inspire others.
There is tremendous power in a testimony. "And they overcame him (the devil) by the blood of the Lamb and by the word of their testimony." – Revelations 12:11
Caring/Sharing
Poem by Hugh Traulsen
If you dare to care, then share!
If you share, pay heed!!
God will reward every good deed!!!