#WFJ: Communion with Me is where the abundant life starts
27 November 2009
No Comment
LORD Jesus, thank You for another good night's sleep. Thank You for the peace in my heart. Thank You for a wonderful Thanksgiving day. Thank You for our 2-way prayer yesterday morning and for prompting me to post that at Journal 777. Thank You for the people who are commenting on my blogs and speaking words of life. Thank You for stirring my spirit to add the 7 Mountains page to the Journal 777 blog and then to ask Tim Smith Jr to add that to my other main blogs. Thank You for the passion in my heart every day. Thank You for the opportunity to walk with Caren and to visit the Brick family. Thank You for the opportunity to share faith in You with Brendon and Lauren. Thank You for the opportunity to see James, Jenna's fiancé, again. Thank You for everyone making it to our home safely to celebrate Thanksgiving again. Thank You for the opportunity to hold hands in a circle and for each of us to thank You for something.  Thank You for my parents and the opportunity they had to interact with Caren and Robbie. Thank You for Issi, Angelika, and Alex visiting. Thank You for the opportunity to read The Dip book by Seth Godin.
Jesus, I'm all ears, what do You have to say to me. I long to sit at Your feet and learn from the Master.
Thank You Randy for setting aside the time this morning to meet with Me, an opportunity for both of us to enjoy one another's company. It's so important for us to spend this time together. Not only will this be of great benefit to you and your family, but as others see the example you set and the fruit that results from abiding with Me, they too will be encouraged to come sit at My feet. Communion with Me, communion with God, is where the abundant life starts. It begins by resting in Me. It's so simple, yet so few people grasp this. Yet, I was My Body to be ready when I return.
Randy, I want you to write down scriptures that jump out at you that you read this morning.
Ps 131:1-3 (all) LORD, my heart is not haughty, Nor my eyes lofty. Neither do I concern myself with great matters, Nor with things too profound for me. Surely I have calmed and quieted my soul, Like a weaned child with his mother; Like a weaned child is my soul within me.  O Israel, hope in the LORD from this time forth and forever.
Yes, Randy, you get in now. You must remain humble for Me to do a great work through you. For several years, you were trying to convince people that you were an expert. They already knew that. You were promoting yourself, which hurt you and pushed people away. You were talking way too much, rather than focusing on the gap for people who needed and wanted your help. I tried to grab your attention several times asking you to meet with Me daily like this, but you kept returning to your old ways. Finally I used Renato and Nancy to show you the power of daily communion with Me and posting our conversations on the web. It was not My desire for you to experience all the turmoil you did. Your choices led to that. My desire for you is My Father's best.
Randy, still, I tell you that I AM well pleased with you. Your heart kept seeking Me, pressing in. I was not going to allow you to slip out of My grasp. Now, Randy, do as Psalm 131:3 says, "hope in the LORD from this time forth and forever." I AM your good Shepherd. I watch out for My sheep.
Randy, yesterday I taught you a very important lesson. You could have easily accomplished everything that I asked you to do. But you chose to spend more than an hour modifying the Journal 777 blog navigation when you could have simply written that down to do within the next few days. I never ask you to do more than you can get done. I never ask you to hurry. Still, I will bless the choices you made to advance My Kingdom and your success in the marketplace. I AM training you to obey Me completely. You are definitely getting better at that.
Randy, I love spending this time with you. Look over there. Do you seen the rainbow. It's My reminder of My covenant with you, not just Noah. The rainbow follows the rain, the storm. You've been through a storm, a big storm. Now, I'm shining My light into your life to expose a rainbow in your life. Isn't it peaceful just sitting together watching what our Father is doing.
Ps 132:1-5 LORD, remember David and all his afflictions; How he swore to the LORD, And vowed to the Mighty One of Jacob: "Surely I will not go into the chamber of my house, Or go up to the comfort of my bed; I will not give sleep to my eyes Or slumber to my eyelids, Until I find a place for the LORD, A dwelling place for the Mighty One of Jacob."
Randy, this scripture is a reminder of the importance of meditating on the My Law day and night. Before nurturing your physical body, nurture your spirit. Your doing comes out of your being – always. Be with Me and what you do will come from Me and through Me. Rest in Me. I AM your Vine. You can't even go one day and bear fruit without staying connected to Me. My fruit is always eternal.
Ps 132:9 Let Your priests be clothed with righteousness, And let Your saints shout for joy.
Yes, Randy, for you to effectively serve as a priest for Me, you must unabashedly do the right thing. You must be in My Word to keep the right things in your mind. Stay connected to the source. My Word is My love letter to you.
Ps 133:1,3b Behold, how good and how pleasant it is For brethren to dwell together in unity! … For there the LORD commanded the blessing – Life forevermore.
Randy, you know that true and lasting UNITY always begins with your own communion with Me and then emanates out from your marriage. As you spend more time in My Word and in 2-way dialog with Me, you will experience more unity in your marriage. One of the main reasons I brought Jerry and Renato into your life was to bless your marriage. They model the love and respect for their wives that I want you to show Julia. You have much to learn. So do all My children. 
Ps 134:1 Behold, bless the LORD, All you servants of the LORD, Who by night stand in the house of the LORD!
Randy, you are one of My faithful servants. Most of My children are too busy to sit at My feet and listen to Me. They think that by doing things for Me they are honoring Me. But busy lives are not a testimony of My goodness and greatness. They are a testimony of what people can do, not what only God can do. As one of My servants, you must model sitting at My feet daily. That is how You bless Me and how I AM able to bless you most abundantly. I am thrilled that you and Renato are going to start the Words From Jesus course in December. I will bless both of you in extraordinary ways as a result of that. Taste and see that I AM good.
Randy, as you practice listening to Me, you are also practicing listening to people.
Ps 135:1-4 Praise the LORD! Praise the name of the LORD; Praise Him, O you servants of the LORD! You who stand in the house of the LORD, In the courts of the house of our God, Praise the LORD, for the LORD is good; Sing praises to His name, for it is pleasant. For the LORD has chosen Jacob for Himself, Israel for His special treasure.
Randy, most of My children spend little if any time in My house, in My inner courts. But, My servants understand the importance of one-on-one time with Me. How can you experience an abundance of My love, My grace, My mercy on a daily basis without resting in My presence? Randy, as you sit at My feet every day and share our conversations and experiences, others will be drawn in to My courts too. I AM the Father to the fatherless. I AM returning the hearts of the fathers to their children and the hearts of the children to their fathers.
Pr 27:1 Do not boast about tomorrow, For you do not know what a day may bring forth.
Randy, I AM helping you overcome your habit of boasting. Yesterday, when you were asked at the Brick's home what you are doing, you went on and on boasting to what's coming down the pipe. You could have simply shared that you are teaching a few different online courses with Jerry and others. As Julia has told you many times, don't boast about finances. As the apostle Paul says, only boast in Me. As you become a great steward of your own time, talent, treasure, and temple, your life will become a testimony of My good ness and greatness. Your life well lived will speak much more about Me than your words. Be patient as I unfold My plan step-by-step. I AM a step-by-step God, a lamp unto your feet. 
Pr 27:2 Let another man praise you, and not your own mouth; A stranger, and not your own lips.
Randy, you are doing much better with this now. You understand now that you are an expert with Journaling, Coaching, and Web 2.0. When people come to you in these areas for your help, they already recognize that. As you spend much more time listening and less time talking, you will experience much more fruit. I AM bridling your passion in a positive way. It's OK to be openly passionate, but you much choose the circumstances wisely.
Pr 27:5 Open rebuke is better Than love carefully concealed. Faithful are the wounds of a friend, But the kisses of an enemy are deceitful.
Randy, Julia is truly a gift from Me. She will tell you things that no one else will. Listen to her. I brought Bernadette Doyle, Kevin Nations, and Brian McFadin into your life for you to realize the way you were being was unfruitful for the marketplace. Thank you for paying heed. My desire is for you to bear much fruit, so our Father is glorified. The same applies to other Team Destiny members.
Randy, now post this message to the Journal777 blog and complete the tasks that I brought to your mind yesterday. Enjoy. Be blessed in My name!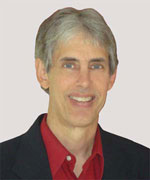 Joseph
Joseph Peck, M.D.
The Time Doctor
Empowering Dreams
Author, I Was Busy, Now I'm Not
www.empower2000.com
Connect – BE Blessed To Be A Blessing
LinkedIn: http://linkedin.com/in/thejournalguy
Facebook: http://facebook.com/thejournalguy
Twitter: http://twitter.com/thejournalguy

SHARE YOUR VICTORIES below!
It is easy, fun, and will inspire others.
There is tremendous power in a testimony. "And they overcame him (the devil) by the blood of the Lamb and by the word of their testimony." – Revelations 12:11
Caring/Sharing
Poem by Hugh Traulsen
If you dare to care, then share!
If you share, pay heed!!
God will reward every good deed!!!