#WFJ: Cherish Julia. Honor her. Treat her as you would Me.
23 December 2009
No Comment
(6:25 am)
Jesus, thank You for yet another good night's sleep. I am so thankful to have a comfortable, warm bed with a soft pillow and Julia sleeping next to me. Thank You for guiding me yesterday to complete and improve the three landing pages for the December WFJ webinars. Thank You for the opportunity to get my haircut and for prompting me to buy dinner for Julia and me. Thank You for the peace in our home. Thank You that our kids really want to come home this Christmas. Thank You that Jeff Bernstein finally contacted me yesterday.
What has happened to Jeff and Mark Jarvis reminds me of the importance of taking regular precautions to finish the race strong. I feel more than ever it is essential to ruthlessly eliminate hurry from our lives to be spiritually healthy. Thank You for the time I set aside nearly every day to abide in You. Thank You for our close relationship. I don't take that for granted any day. Thank You for your mercy and grace that sustain me and our family daily. Thank You for your daily provision. Thank You that You are pulling me out of the financial muck and mire I stepped into. Thank You that You are helping me understand what covetousness really is about and for flushing that out of my system.
Randy, thank You for taking the time to talk this morning. I cherish our relationship. It's during these quiet time when your mind is still that I can speak to you that which will impart the most grace. It's during these times together that My wisdom comes forth. You have many good habits. Your habit of journaling is one of the best ones. Journaling helps you remember what I have done and what I have asked you to do. Journaling helps you to slow down.
Randy, I am grateful for how you are listening better to Julia, not just what she is saying, but what she means deep inside of her. I have gifted her with much spiritual wisdom and discernment. You both compliment each other nicely. I designed you both that way – to be a perfect match. Cherish Julia. Honor her. Treat her as you would Me.
Jesus, will you tell me what You mean when You say "Serve your wife"?
Sure, Randy. It really boils down to treating Julia as if she were Me. You see, when you sense a nudge from Me, you do it right away in general. Consider Julia's requests as nudges from Me. As you learn to serve Julia, you will become a better servant of others. When Julia calls you to eat, stop whatever you are dong and go eat with her. When Julia starts to talk to you, stop whatever you are doing and listen to her, just as if I was with You and wanted to talk to you. You see, Randy, when you start to see Me in others and treat them accordingly, you will naturally become a good servant. You will manifest the love of the Father and hearts will be healed. Remember that miracles take place in the heart. That's where the action is.
Yesterday's encounter with Jeff Bernstein was an opportunity to bless Jeff with a miracle – connecting him to Renato. How he responds is up to him. There are many, many times I bless My children with opportunities to experience miracles, but they fail to respond in a positive way. That has happened many times in your life too. You are starting to pay closer attention to what I AM doing now that you are journaling 2-way nearly every day. The WFJ tribe will be a tremendous blessing to you. So will the Transformation Virginia tribe. Your expertise on the web will propel you forward in leadership. I'm saddened that so many of My children are oblivious to the power of the web for communication and marketing. O, if only they would slow down to listen, to love, to rest.
Mt 11:28 "Come to Me, all you who labor and are heavy laden, and I will give you rest. Take My yoke upon you and learn from Me, for I am gentle and lowly in heart, and you will find rest for your souls. For My yoke is easy and My burden is light."
It's relatively easy to tell if you are flowing in the Spirit. When you are, there is peace in your heart and things seems to flow smoothly. Important things are rarely urgent and urgent things are rarely important. My yoke is easy – always.
Randy, this time spent with Me is never wasted. I AM the Vine after all. Consider our times together as receiving essential nutrients to go about your day in victory – in My name, with Me, in Me, and through Me. I AM the God of miracles. I AM the God of power and might.
Acts 1:8 "But you shall receive power when the Holy Spirit has come upon you; and you shall be witnesses to Me in Jerusalem, and in all Judea and Samaria, and to the end of the earth."
Randy, it's time to start preparing your YDB devotional and for your meeting with Robbie. Enjoy your day. I'll be with you every step of the way. Peace be with you my friend. I bless you with joy and laughter and love that won't let go. My peace I give unto you.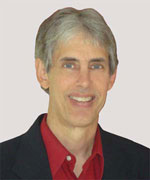 Joseph
Joseph Peck, M.D.
The Time Doctor
Empowering Dreams
Author, I Was Busy, Now I'm Not
www.empower2000.com
Connect – BE Blessed To Be A Blessing
LinkedIn: http://linkedin.com/in/thejournalguy
Facebook: http://facebook.com/thejournalguy
Twitter: http://twitter.com/thejournalguy

SHARE YOUR VICTORIES below!
It is easy, fun, and will inspire others.
There is tremendous power in a testimony. "And they overcame him (the devil) by the blood of the Lamb and by the word of their testimony." – Revelations 12:11
Caring/Sharing
Poem by Hugh Traulsen
If you dare to care, then share!
If you share, pay heed!!
God will reward every good deed!!!