#WFJ: Be faithful (committed) to this new habit
1 January 2011
7 Comments
REST: I went to bed at 10:15 pm tired, fell asleep within 5-10 minutes, and slept like a baby until about 5 am. I lay still in bed resting and reflecting before Maui got me up at 5:35 am.
ABIDE: After feeding Maui and letting her outside briefly, I came to my new Sacred Place (basement family room). After praying on my knees for a few minutes, I sat down on the comfortable sofa. First I prayed through Psalm 91 several times, personalizing it for me, Julia and me, Caren and Robbie, Will Green, and Nancy Slocum. Then using my Kindle, I read Genesis 29-30 and Psalm 8.
I discovered that Laban gave his daughter Rachel to Jacob after he he had spent 7 days sleeping with Leah as his new wife. This was before he served Laban another 7 years. I also realized that Jacob deceived several people before the LORD changed his name, including his brother Esau, his father Isaac, and Laban. Later, after wrestling with God, God gave him a new name (Israel) and new identity.
The other thing I realized is that Rachel's first son was Joseph and after he was born, Jacob departed from Laban to begin a new life.
Genesis 30:22-25 Then God remembered Rachel, and God listened to her and opened her womb. And she conceived and bore a son, and said, "God has taken away my reproach." So she called his name Joseph, and said, "The LORD shall add to me another son." And it came to pass, when Rachel had borne Joseph, that Jacob said to Laban, "Send me away, that I may go to my own place and to my country.
Here is the prayer I wrote in my "Sacred Time – Sacred Place" journal:
My key word for 2011 is COMMITMENT.

My key scripture is "Let your 'yes' be 'yes' and your 'no' be 'no'!" (James 5:12)

And the key question is "What will be your legacy?"

Jesus, thank You for guiding Julia and me not to go out for New Years, but rather to go to bed early and get up early to start the new year off well. Thank You for the past year, for guiding me through that, for all the valuable life lessons I learned, and for all the people I was able to bless and serve.

My prayer for this new year is simple. Help me to honor (pray to) you morning, noon, and night each day like Daniel did. Help me to abide in You in a deep and rich way daily that I might bear much fruit for the Kingdom and Your glory.

Now when Daniel knew that the writing was signed, he went home. And in his upper room, with his windows open toward Jerusalem, he knelt down on his knees three times that day, and prayed and gave thanks before his God, as was his custom since early days. (Daniel 6:10)

Joseph, that is a wonderful prayer. That's a great way to start off a new year. Be faithful (committed) to this new habit for the first 30 days (January) and that habit will become your routine. I have prepared you for an outstanding year in 2011. Do you part and I will do Mine. I AM your good Shepherd. I will protect you. During your quiet time 3x/day in January, I want you to read Psalm 91 3x/day. By the end of the month, you will have that memorized. Embrace and believe My promises of protection and deliverance. Your deliverance from the curses of Freemasonry was no small matter. Rejoice and BE exceedingly glad in Me and with Me. Bear much fruit.

He who abides in Me and I in him, he bears much fruit… (John 15:5, NASV)

Psalm 91 (NASV)

1 He who dwells in the shelter of the Most High will abide in the shadow of the Almighty
2

I will say to the LORD

, "My refuge and my fortress, my God, in whom I trust!"

3 For it is He who delivers you from the snare of the trapper and from the deadly pestilence.

4 He will cover you with His pinions, and under His wings you may seek refuge; His faithfulness is a shield and buckler.

5 You will not be afraid of the terror by night, Nor for the arrow that flies by day;

6 Or the pestilence that stalks in darkness, or the destruction that lays waste at noon.

7 A thousand may fall at your side, and ten thousand at your right hand; but it will not approach you.

8 You will only look with your eyes and see the recompense of the wicked.

9 For you have made the LORD, your refuge, even the Most High, your dwelling place.

10 No evil will befall you, nor will any plague come near your tent.
11 For He will give his angels charge concerning you, to guard you in

all

your ways.

12 They will bear you up in their hands, that you do not strike your foot against a stone.

13 You will tread upon the lion and the cobra, the young lion and the serpent you will trample down.

14 Because he has loved Me, therefore I will deliver him; I will set him securely on high, because he has known My name.
15 He will call upon Me, and I will answer him; I will be with him in trouble, I will rescue him and honor him.

16 With a long life I will satisfy him, and let him see My salvation.
More Blessings

Blessings to be faithful to one new habit in 2011 to ABIDE in Yeshua deeply!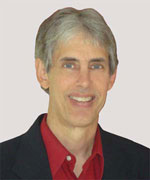 Joseph
Joseph Peck, M.D.
The Time Doctor
Empowering Dreams
Author, I Was Busy, Now I'm Not
www.empower2000.com
Connect – BE Blessed To Be A Blessing
LinkedIn: http://linkedin.com/in/thejournalguy
Facebook: http://facebook.com/thejournalguy
Twitter: http://twitter.com/thejournalguy

SHARE YOUR VICTORIES below!
It is easy, fun, and will inspire others.
There is tremendous power in a testimony. "And they overcame him (the devil) by the blood of the Lamb and by the word of their testimony." – Revelations 12:11
Caring/Sharing
Poem by Hugh Traulsen
If you dare to care, then share!
If you share, pay heed!!
God will reward every good deed!!!