WFJ: Awake! Arise!
25 November 2009
2 Comments
On Saturday Nov 21, I had the privilege to attend "Awake! Arise!", an all-day prayer retreat at Chauncey and Joan Hutter's beautiful home in Charlottesville Virginia.
At least 50-60 people gathered to give thanks and praise and pray to the King of kings and LORD of lords, opening a gateway to heaven. People came from communities throughout Virginia and even Washington D.C.
Nehemiah 12:24 And the heads of the Levites were Hashabiah, Sherebiah, and Jeshua the son of Kadmiel, with their brothers across from them, to praise and give thanks, group alternating with group, according to the command of David the man of God.
Our special guest speaker was Benjamin Atkinson, who heads up the IHOP (International House of Prayer) in Richmond. Benjamin and his wife Nadia are intercessory missionaries and personal friends of Chauncey and Joan. They were call by the LORD in 2006 to come to Virginia to serve the prayer movement through the Commonwealth of Virginia.
The prayer retreat was divided into three main sessions:
Session 1: Drawing close to the presence of the LORD
Session 2: The essence of the secret place
Session 3: The Awakening!
During Session 2, Benjamin talked about "texting" God," in essence 2-way journaling. He then gave each of us a chance to practice that using three scriptures he gave us about MERCY. Benjamin asked us to start out by writing down the three scriptures and then to "text God" asking "LORD, what does mercy mean?" Then we were to write down a definition of mercy.
After about 15 minutes, Benjamin asked 3-4 volunteers to share with the large group what the LORD told them. Each response was unique and heart-touching. While I did not volunteer to share my entry at that time, later that evening I was prompted to share what the LORD told me with Jim Goodhart, a new friend I met who is passionate about Jesus and the Word of God.
Here is what the LORD told me:
Mt 9:13 "But go and learn what this means: 'I desire mercy and not sacrifice.' For I did not come to call the righteous, but sinners, to repentance."
LORD, what does mercy mean?
Randy, mercy comes from the heart and goes out to those whose hearts are open to receive My mercy. Mercy comes from looking at people the way I do, not because of what they've done. Mercy is very different than rules. It's an act of the free will. It comes from the heart – my Father's heart actually. When someone feels or experiences My mercy, it's a touch by My Father's love, my Father's unconditional love.
Mic 6:8 He has shown you, O man, what is good; And what does the LORD require of you But to do justly, To love mercy, And to walk humbly with your God?
LORD, what does mercy mean?
Randy, mercy is loving people where they are at, not for what do or who they are. Mercy and love are very similar. In fact they go hand in hand. Mercy and forgiveness go hand in hand. You can't have one without the other.
Mt 5:7 Blessed are the merciful, For they shall obtain mercy.
LORD, what does mercy mean?
Randy, mercy is loving people the way I do, unconditionally. It's removing all form of judging. It's forgiving 7 x 70 times. It's allowing people to grow at their own pace on their own spiritual journeys. It's praying for people believing My Father wants the best for them. It's speaking words of life over them.
That's not how you treated Ben and Renato. Mercy is patient and kind.
Summary (definition) of mercy
Mercy is treating people with unconditional love and unconditional forgiveness. It's seeing them as perfect in Christ as My Father does. Mercy and judgment are opposites. Remember The Shack. Mercy and humility are partners. Mercy and pride can't be in the same room.
——————————————————————-
Forgiveness is a beautiful thing. Unconditional forgiveness is even better. As a result of this prayer retreat, the LORD prompted me to write an email to Ben and Renato asking for their forgiveness. Making myself completely vulnerable, I now share that email and Ben and Renato's responses to bless you.
My question for you is "Who do you need to ask for forgiveness to prepare your heart to make this the most special Thanksgiving and Christmas season ever?"
James 2:14,17-18 What does it profit, my brethren, if someone says he has faith but does not have works? Can faith save him? …  Thus also faith by itself, if it does not have works, is dead. But someone will say, "You have faith, and I have works." Show me your faith without your works, and I will show you my faith by my works.
From: Dr. Randy Peck
Date: Mon, Nov 23, 2009 at 7:04 PM
Subject: Please forgive me for my non-servant attitude
To: Ben Stewart , Renato Amato
Dear Ben and Renato,
During the all-day prayer retreat with about 50-60 people on Sat Nov 21, the LORD made it very clear to me I was to write both of you and ask for forgiveness in making you feel like you couldn't have access to me.
I was wrong in how I treated both of you when we met after I got back from Hawaii. I'm sorry for being so arrogant. Please forgive me.
The LORD's doing a big work in my life rearranging me schedule dramatically to allow much more time to Rest in Him.
http://journal777.com/wfj-rest-in-me/  
Blessings to both of you for a wonderful holiday season!
Randy
"Blessed to be a blessing"
THE CONNECTOR and The Journal Guy
P.S. I love you both dearly and there's nothing you can do about it!
——————————————————————-
From: Ben Stewart
Date: Mon, Nov 23, 2009 at 10:53 PM
Subject: RE: Please forgive me for my non-servant attitude
To: Dr. Randy Peck
Cc: Renato Amato
Dear Brother Randy,
Thank you for your kind note. You are forgiven. Please forgive me for any misunderstanding or expectation that I may have communicated without thinking through the process of delivering against expectations.
Rest well and know that our Love for each other is in Christ and shall not be broken. We are all a work in progress.
Rest well.
Your brother Ben
——————————————————————-
From: Renato Amato
Date: Tue, Nov 24, 2009 at 6:38 AM
Subject: R: Please forgive me for my non-servant attitude
To: Dr. Randy Peck
Cc: Randy Peck
Dear Randy,
Thank you for your humility and kindness.
You have already been forgiven and washed by the blood of the Lamb. How can I do any less?
Please forgive me for not delivering to your expectations.
None of us is perfect and we are all men of like passion and in a growing stage. The only "bond of perfection" is love!
Scriptures that come my mind as I read your note below are:
Colossians 3:12 Put on therefore, as God's elect, holy and beloved, a heart of compassion, kindness, lowliness, meekness, longsuffering; 13 forbearing one another, and forgiving each other, if any man have a complaint against any; even as the Lord forgave you, so also do ye: 14 and above all these things put on love, which is the bond of perfection. 15 And let the peace of Christ rule in your hearts, to the which also ye were called in one body; and be ye thankful. 16 Let the word of Christ dwell in you richly; in all wisdom teaching and admonishing one another with psalms and hymns and spiritual songs, singing with grace in your hearts unto God. 17 And whatsoever ye do, in word or deed, do all in the name of the Lord Jesus, giving thanks to God the Father through him.
May these bless your heart and give you peace.
I'm thankful to be your brother and friend.
Renato
P.S.: Please check my WFJ's of this morning:
#WFJ: All relationships restored!": http://renatoamato.com/en/wfj-all-relationships-restored/
——————————————————————-
Prayer Power
Heavenly Father, thank You for sending me to Charlottesville for the all-day prayer retreat to encounter You in a new and fresh way. Thank You for helping me better understanding what mercy means and then prompting me to apply what I learned very quickly. May You deeply touch the hearts of those who read and listen to this message to make this Thanksgiving and Christmas seasons their most special ever. In Jesus name, I pray. Amen! Praise the LORD.
Blessings to experience and share God's mercy in profound ways this holiday season!
P.S. As I post and reflect on this message, the LORD is telling me He is reaching out to bless you in extraordinary ways. But to receive His blessing, you must believe, receive, and act on what He shows and tells you.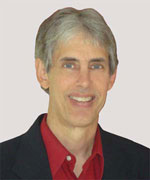 Joseph
Joseph Peck, M.D.
The Time Doctor
Empowering Dreams
Author, I Was Busy, Now I'm Not
www.empower2000.com
Connect – BE Blessed To Be A Blessing
LinkedIn: http://linkedin.com/in/thejournalguy
Facebook: http://facebook.com/thejournalguy
Twitter: http://twitter.com/thejournalguy

SHARE YOUR VICTORIES below!
It is easy, fun, and will inspire others.
There is tremendous power in a testimony. "And they overcame him (the devil) by the blood of the Lamb and by the word of their testimony." – Revelations 12:11
Caring/Sharing
Poem by Hugh Traulsen
If you dare to care, then share!
If you share, pay heed!!
God will reward every good deed!!!