About
Journaling is THE KEY to unlock your dreams and your destiny!
I will stand my watch And set myself on the rampart, And watch to see what He will say to me, And what I will answer when I am corrected. Then the LORD answered me and said: "Write the vision And make it plain on tablets, That he may run who reads it. For the vision is yet for an appointed time; But at the end it will speak, and it will not lie. Though it tarries, wait for it; Because it will surely come, It will not tarry. (Habakkuk 2:1-3)
How can you best LEVERAGE your time, talent, treasure, temple,
ideas, opportunities, work, and relationships
to fulfill your God-given assignment?
It's been said, "If you want to be a master at anything, study what the masters have done before you. Learn to do what they've done. Then have the guts to do it and you will be a master just like them." (Joe Charbonnea)
If journaling was an Olympic sport, I definitely would make the team and be in the running for the gold medal.
I'm branded on Facebook, Twitter, LinkedIn, and Ezinearticles as The Journal Guy. My email signature says "The Journal Guy."
I don't say this to brag. Rather, I share this because I am passionate about journaling.
Several times while journaling during my Quiet Time, Jesus told me "(Joseph) Coaching people to journal to hear My voice is your sweet spot!"
In 2009, I hosted a 12-week webinar series called "Experiencing God Through Journaling." The first book I ever wrote and published was "UNCOMMON Journaling For Breakthroughs." [include hyperlink]
When asked to contribute a testimony for that book, Ben Stewart, a good friend and business executive coach, was inspired to write,
Joseph Peck is an INCREDIBLE LEADER with a heart that reflects Christ at all times. Joseph has an insatiable desire to help others through divinely inspired insight and discernment. While Joseph is a client, he also is a provider of web and internet marketing services. He is a leader in social networks, blogs and journaling. I believe that Joseph is the FOREMOST JOURNALER of all times. He inspires others through his God given ability helping others see their gifting while encouraging them to activate plans of action to accomplish their goals. Joseph remains an accountability partner helping me and others soar! That's Joseph, a gifted medical doctor, life and social media coach extraordinaire!!
And Dr. Joseph Umidi, the founder of Lifeforming Leadership Coaching, wrote
Dr. Joseph Peck is a leader in the lifelong Art of hearing God's voice because he is a lifelong learner in the daily listening room. The impact of his life, transformed by the voice of God, are his daily devotionals fueled by his Uncommon Journaling that I have enjoyed and have forwarded numerous times to people all over the world.

As a fully trained Life Coach, Dr. Joseph knows how to also hear God's voice in the ministry and marketplace and has become a World-Class Leader in RELATIONSHIPS; the currency of the kingdom of God, and Conversations; the currency of relationships. His book "UNCOMMON Journaling For Breakthroughs" is the fruit of a consistently creative life lived in dialogue with the Creator and will accelerate you ability to do the same.

Joseph Peck has the character and professional service that you can trust and rely on for Great Results!
In February 2011, I had the privilege of speaking at the Kingdom Economic Yearly Summit (KEYS) about journaling and webinars. KEYS is the Christian equivalent of the World Business Forum. The title of my journaling presentation was "UNCOMMON Journaling For Divine Destiny."
The Holy Spirit actually led me to have the cover of my "UNCOMMON Journaling For Divine Destiny" book designed by a prophetic graphics artist two years before I ever shared this message.
So what? Now what?
The gates of heaven are open! Get ready to receive some pearls and gold nuggets!
Much of what you are about to learn was not discovered reading books. Rather, it was revealed by the Holy Spirit as I journaled and lived life in communion with Him over the past decade.
It's been said, "Once the mind of man is expanded to the dimensions of new thought it never retracts to its original size of shape."
What you are about to learn will have a PROFOUND IMPACT on your life and your legacy if you let it. According to Jim Rohn, known as America's foremost business philosopher, keeping a journal is one of the three treasures to leave behind for the next generation.
The purpose of this UNCOMMON Journaling For Divine Destiny teaching is to help you understand why Journaling is a critical key for you and your family to …
Experience God daily
Expand your reach
Network with other THOUGHT LEADERS
Connect with your target market globally
Fulfill the Great Commission
Expand God's Kingdom
Your keyword is SIMPLIFY. Your key message is "TIME is your LIFE!" When you waste your time, you waste your life! And your key scripture is Psalm 90:12 – "So TEACH us to number our days, That we may gain a heart of wisdom."
My Prayer For You
Heavenly Father, we praise Yo u as the greatest Journaler of all time. Thank You for inspiring many people over 1,600 years to write down what they heard to give us the greatest book ever written – the Bible – Your love letter to us and the best guide book for living life the right way.

Father, thank You for working in my life to lead me to start the wonderful habit of journaling and for teaching me how to journal STRATEGICALLY to change lives and disciple nations.

Father, I pray that You will open the eyes of understanding of the people who read or hear this message to be able to receive all that You have for them.

As You teach about journaling through me, help each person to LEARN IT – DOCUMENT IT – SHARE IT.

In Jesus' name, I pray. Amen and Hallelujah!
Blessings for UNCOMMON Journaling For Breakthroughs!!!
Joseph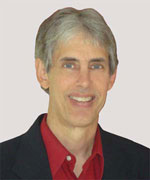 Joseph Peck, M.D.
"Blessed to be a blessing"
Dr. Breakthrough, THE KINGDOM CONNECTOR, and The Journal Guy