Prayer update – This week was extraordinary (2014-09-05)
5 September 2014
No Comment
Grace to you and peace from God our Father and the Lord Jesus Christ.
This past week has been extraordinary. I am so thankful to be doing what I am most passionate about – coaching people to live their big dreams. Every day I wake up excited, looking forward to the day. Every day I see miracles. Jesus is my first love and no one and nothing will displace Him.
And to the angel of the church in Philadelphia write, 'These things says He who is holy, He who is true, "He who has the key of David, He who opens and no one shuts, and shuts and no one opens": "I know your works. See, I have set before you an open door, and no one can shut it; for you have a little strength, have kept My word, and have not denied My name." (Revelation 3:7-8)
During the pre-launch for The Dream Summit on Thursday August 21, Phil Zaldatte shared these powerful prophetic words for 2014.
2014 is the year …
of the open door – God is opening doors to unprecedented opportunities
of financial release – Finances that have been held back by God are being released. God is removing family curses.
of divinely ordained relationships
to shine bright
to soar like eagles
Embrace these truths. Desire and believe!
On Aug 28, Linda Zobel texted me, called and left a voice message, and also sent an email asking me to help Jeanie Raven and Omega Partnership in a time of desperate need. My first thought before leaving town to visit family for the Labor Day weekend was my plate is already full. However, while journaling during my sacred place in my sacred time on Mon Sep 1, I was inspired to write:
"Call Jeanie regarding Omega. Give IWBNIN (I Was Busy, Now I'm Not) book. Offer MMC (Master's Mind Coaching). Proverbs 30:5. Maybe host webinar."
After doing two other important things the Lord told me to do that day, I called Jeanie in the afternoon. We had only met one time previously about 2-3 years ago when she was working as a waitress at the Frost Diner and I went there to meet with a friend over breakfast. When I spoke with Jeanie on Sep 1, she gladly received what I had to share believing the Lord had sent me to bless her and Omega. It was clear to me that Jeanie was coachable – ready to grow and receive all that the Lord has for her. We made arrangements to meet in person on Wed Sep 3, at which time I gave her my IWBNIN book and asked her to read Chapter 1 – The Value of Time. Yesterday, I had my first Master's Mind Coaching (MMC) call with Jeanie. That was extraordinary.
This morning I wrote in my journal, "Thank You Jesus for the powerful MMC call with Jeanie Raven and her willingness to follow my counsel. Thank You for the person who contacted her to write a check to Omega. May that be large – very large – miraculously large. Thank You for Jeanie's burning desire to draw near to You. Thank You for the opportunity to coach Jeanie and thereby bless the homeless and the destitute in our community."
Thank you Linda Zobel for your obedience to Holy Spirit in texting me, calling me, and emailing me asking for my help. If you hadn't done all three of those things, I probably would not have responded. Thank You for using what was in your hand (i.e. your email list) to let your friends know of the need. Thank you for your heart to listen, trust, and obey our heavenly Father no matter what the cost.
A sound is going forth. It's a clarion call for FREEDOM – time freedom, financial freedom, relationship freedom, spiritual freedom, freedom to be all that God has created you to be.
The Spirit of the Lord GOD is upon me, because the LORD has anointed me to preach good tidings to the poor; He has sent me to heal the brokenhearted, to proclaim liberty to the captives, and the opening of the prison to those who are bound (Isaiah 61:1, Luke 4:18).
"When the Son of Man comes in His glory, and all the holy angels with Him, then He will sit on the throne of His glory. All the nations will be gathered before Him, and He will separate them one from another, as a shepherd divides his sheep from the goats. And He will set the sheep on His right hand, but the goats on the left. Then the King will say to those on His right hand, 'Come, you blessed of My Father, inherit the kingdom prepared for you from the foundation of the world: for I was hungry and you gave Me food; I was thirsty and you gave Me drink; I was a stranger and you took Me in; I was naked and you clothed Me; I was sick and you visited Me; I was in prison and you came to Me.' Then the righteous will answer Him, saying, 'Lord, when did we see You hungry and feed You, or thirsty and give You drink? When did we see You a stranger and take You in, or naked and clothe You? Or when did we see You sick, or in prison, and come to You?' And the King will answer and say to them, 'Assuredly, I say to you, inasmuch as you did it to one of the least of these My brethren, you did it to Me.'" (Matthew 25:31-40)
On Wed Sep 3 at 4 pm EST, I hosted a private webinar to launch the Master's Dream Academy, the premier training and equipping forum to empower dreams and transform communities. During that webinar, Debbie Ellis shared her signature message "The Life of an Overcomer." That was so powerful. Debbie's message ministered to me and the others on the webinar. We now will be hosting weekly webinars for the Master's Dream Academy each Wed at 4 pm EST. Debbie was a member of the last tribe for the I Was Busy, Now I'm Not (IWBNIN) coaching program and it's because of that her signature message was identified, called forth, and released.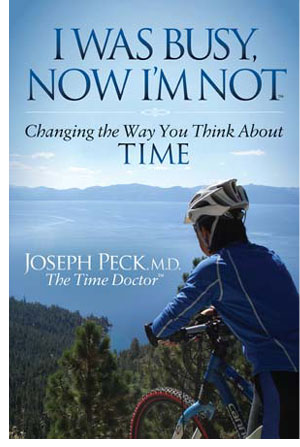 My signature message is "Time is your life. When you waste your time, you waste your life." What is your signature message? That is your sweet spot. That is where you will thrive, not just survive.
On Wed Sep 3 at 6 pm EST, I launched the sixth I Was Busy, Now I'm Not coaching program for 2014. That relates to my signature message. Nearly everyone who participated in one of the IWBNIN coaching programs in 2014 has experienced profound changes with how they view their time and consequently how they steward their time. Dreams are being birthed and people then have the courage and conviction to pursue them.
On Thurs Sep 4 at 6 pm EST, we had the official launch of The Dream Summit. The Dream Summit is a 30-60-100 Master's Mind Marketing (MMM) gathering bringing big dreams to life by collaborating with others. It's about experiencing the power of a high-performance dream team and achieving massive personal and business growth.
During yesterday's meeting, Rick Frishman shared an important principle for success in his life. Rick said "If I can't call someone directly without going through an assistant and having to wait a few weeks or if they won't return my phone calls promptly, then they are too important for me." Rick is the publisher for Morgan James Publishing. He has helped many famous people publish their books. Morgan James Publishing is the publisher for my I Was Busy, Now I'm Not book.
While journaling during my sacred time on Tues Sep 2, this is what I heard in spirit:
Joseph, thank you for choosing to get up early and invest the first and best of your time with Me. Thank you for your burning desire to stay connected to Me moment by moment. The value you deliver in the MMM (Master's Mind Marketing) tribes is extraordinary. Price accordingly. $1,200/month to belong to The Dream Summit is very little. What's at stake is people's big dreams. Your private MMC (Master's Mind Coaching) is worth much more than $1,200/month just by itself. Not only are you an outstanding coach, but you are open to Me coaching through you. You are full of and manifest the seven spirits of Yahweh. Know that you are richly blessed and highly favored. Regroup and recruit.
It's now 3 months since I had my left total hip replacement. I am thankful for a smooth and rapid recovery. I am able to do physically almost everything I want. My normal energy is back up to a 9 out of 10.
Please pray:
1) Membership in the Master's Dream Academy grows rapidly and that those who participate will be empowered and equipped to live their big dreams.
2) Everyone who participates in the new IWBNIN coaching program will experience long-term and sustainable transformation in their lives. Also pray we will fill the remaining spots for this in the next 1-2 weeks. If you are personally interested, let me know and I will send you a coupon code to receive a $300 savings.
3) Everyone participating in The Dream Summit will experience a 30-60-100 increase in their impact during the next 12 months. Also pray we will fill the remaining 8 spots for this in the next 2-4 weeks.
Thank you for your prayers, support, and encouragement.
Blessings for a wonderful week and month!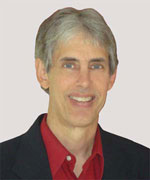 Joseph
Joseph Peck, M.D.
The Time Doctor
Empowering Dreams
Author, I Was Busy, Now I'm Not
www.empower2000.com
Connect – BE Blessed To Be A Blessing
LinkedIn: http://linkedin.com/in/thejournalguy
Facebook: http://facebook.com/thejournalguy
Twitter: http://twitter.com/thejournalguy

SHARE YOUR VICTORIES below!
It is easy, fun, and will inspire others.
There is tremendous power in a testimony. "And they overcame him (the devil) by the blood of the Lamb and by the word of their testimony." – Revelations 12:11
Caring/Sharing
Poem by Hugh Traulsen
If you dare to care, then share!
If you share, pay heed!!
God will reward every good deed!!!