The Top 5 Reasons For Christians to Start and Maintain a Prayer Journal
22 December 2009
2 Comments
The Top 5 Reasons For Christians to Start and Maintain a Prayer Journal
We Need One More Than We Know!
Source: http://olinepublishing.blogspot.com/ (posted Dec 15, 2009)
1) You Will Develop a More Intimate Relationship With our Triune God, Father, Son and Holy Spirit! I'm sure you have written a love letter back when you were young, or wrote a sympathetic poem, both males and females. There is something about clearly putting down your feelings on paper that makes them more concrete and understandable/manageable by you. The same is true with your lifelong relationship with God. When you take time out to just sit down and focus on the 'Great I AM', and the reality of who He is to you expands your comprehensiveness. Do this on a regular basis, and you will be amazed at how much deeper and more real your understanding and your connection to the Lord will be.
2) It Will Revolutionize Your Faith! When you are going through a trial, it is great to have the living Word of God (Bible) there by your side. You can meditate on the countless times God came through for His people in the past. However, having your own book of answered prayers from the Lord in addition with your Bible can be even much better and truly revealing. Your prayer journal will be a ready reminder of the actual times God's faithfulness was to you when you needed it most.
3) It Makes God's Word Real (Living/Breathing)! Using a prayer journal is an excellent means of Bible Study and daily devotion. When you journal on the things God reveals to you personally, through the studying of His Word, the letters no longer just sit on the pages. It allows Him to reveal what they mean for you exactly where you are at that time.
4) You'll Be More Focused During Your Prayer/Meditation Time! Have you ever been praying and the next thing you know, you're thinking about today's 'To Do List' or something else totally off topic? Writing down your prayers and intentions keeps you focused where it needs to be – on spending time with your Heavenly Father and what He wants for you to know for that moment.
5) You'll Create A Lasting Legacy of Faith! Over time, your prayer journal will develop into a beautiful love story between you and the Lord. It will hold all of the truths that He reveals to your heart throughout the years of your daily journey with Him, and His great provision for your family through the years. A lasting legacy of faith and your 'daily walk with the Lord' – Wouldn't that be something wonderful to pass on to future generations?
Would it be good for you to know where a child of God thoughts and feelings were on a certain but common issue? Would it help to know that another child of God really struggled with 'this' and 'that' and how God helped move them pass the confusion and struggle into 'His light of clarity'? You bet it would be helpful and that is what you can leave for your loved ones. Remember it truly helps us humans to know that we aren't the only one who struggles with a certain issue(s). We don't like to be too very different than another and that is what you can leave for and to help your future loved ones.
Now because OLIN never wants to be just 'average' we have included with our prayer journal e-kit many other Christian helps and tools. Such as a printable tri-fold brochure called, 'Find The Right Bible Passage'. You can print out as many as you want. Hand them out to others at work,school or the club. It is the most effective way we know of how to get another to open and read the Bible. We've also included several prayer books for your family to read, re-read and really dive in deep to understanding just what prayer, really is. A bunch of beautiful Christian stationery to write letters to others or to use as 'household pin-up notes'. A large 482 page family devotional and six (6) different versions of the Holy Bible and a couple of easy to remember prayer books just for the kids. All this as well as the tools to be a better prayer warrior such as 'custom Christian index cards', 'prayer time notification cards', and 'I prayed for you today' printable mini booklets to handout'. This is the bulk of the e-kit, it includes a few other tools and helps but I didn't want this to get too long. You can get all the details about our 'Prayer Journal e-kit with Christian Stationery' here .
So now we hope you better understand about prayer journals and what types of spiritual benefits it can bring you. We decided to lower our price on our package in order for more Christians to be able to give gifts during the holidays. We have even gone as far as to say but one e-kit, make everyone in your home a private prayer journal, then create a family prayer journal. Next give out individual printouts, a single e-book or make a three e-book set to give to another on your gift list. So please understand that when we said we would allow all this sharing and even lowered the price to under ten dollars, we can't think of a easier way for cash strapped families to be able to still give gifts! We even have a link on the sales page for the e-kit that will open a window and instruct you in giving e-products if you don't already know how to.
I really hope I have answered all the questions, given enough idea's as to how to be able to give gifts this holiday. We have come to the fact that ten dollars is better than no dollars as we make our holiday plans and so on.So like I said in the last post, 'It's Almost a Christmas Miracle', not because of just a ten dollars sale! No! Because it will allow those a chance to give gifts to their families and friends and we will have just enough for our plans!It's about pulling it all together to work for ALL of us that makes it seem, Almost Like A Christmas Miracle. Please take advantage of this incredible offer but more importantly, make and use a prayer journal in the up-coming new year for you, your family and your friends. God bless, Merry Christmas and Happy New Year from all of us at OLIN!
———————————-
Roy Twogood Jr is Managing Director of OLIN e-Publishing Company & OLINeBooks, Denver Colorado – http://olin.tk/ . Sure, go ahead and pass this around so your friends can take advantage as well! Thanks
———————————-
Posted by OLINeBooks At 9:10 AM on Dec 15, 2009
Related Articles
The Top 5 Reasons For Christians to Start and Maintain a Prayer Journal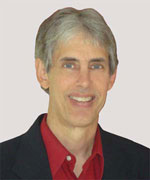 Joseph
Joseph Peck, M.D.
The Time Doctor
Empowering Dreams
Author, I Was Busy, Now I'm Not
www.empower2000.com
Connect – BE Blessed To Be A Blessing
LinkedIn: http://linkedin.com/in/thejournalguy
Facebook: http://facebook.com/thejournalguy
Twitter: http://twitter.com/thejournalguy

SHARE YOUR VICTORIES below!
It is easy, fun, and will inspire others.
There is tremendous power in a testimony. "And they overcame him (the devil) by the blood of the Lamb and by the word of their testimony." – Revelations 12:11
Caring/Sharing
Poem by Hugh Traulsen
If you dare to care, then share!
If you share, pay heed!!
God will reward every good deed!!!