The Greatest Awakening of all time
25 August 2011
No Comment
The Greatest Awakening

This morning I had my weekly breakthrough life coaching call with my son. It's interesting how the Holy Spirit led us to spend the bulk of our time discussing emergency preparedness with the recent earthquake and looming Hurricane Irene.
After I reminded my son that we may experience the most powerful earthquakes in history around Sept 26-27 when Planet X (Nibiru) passes between the earth and the sun, he asked me to send him the relevant links. I sent him that email and later received an insightful email from a prophetic leader in Virginia. That prompted me to share these links with you.
1) The Greatest Awakening of all time will start triggered by these events! WATCH THE DATES! Sept 27, Oct 16, Nov 5, and Nov 23, 2011

2) The US governments site with the original information
3) Ready Or Not … Here It Comes!
4) Here is a video of Israeli Prime Minister Netanyahu speaking to our US Congress earlier this year about the issue of dividing up Israel.
It's very interesting that the United Nations is scheduled to convene on Sept 20, 2011, 6 days before Planet X aligns with the earth and sun again, The UN will be voting about dividing up Israel and welcoming the State of Palestine as a member whose territory includes all of the West Bank, Gaza and East Jerusalem. A decision to divide Israel will bring rapid and severe judgment in terms of both natural and economic disasters.
5) Phenomenal! Tom Horn on the Lost Symbol!

I believe Father God is giving us warnings to prepare us, not scare us.
It's interesting that Culpeper Virginia has at least two major events scheduled to teach people about emergency preparedness in early September.
My son suggested to me this morning that we establish an emergency preparedness plan for our family, which my wife agreed is a good idea.
What are your plans? How are you preparing for potential disaster?
Blessings to be prepared before disaster strikes!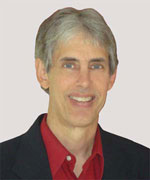 Joseph
Joseph Peck, M.D.
The Time Doctor
Empowering Dreams
Author, I Was Busy, Now I'm Not
www.empower2000.com
Connect – BE Blessed To Be A Blessing
LinkedIn: http://linkedin.com/in/thejournalguy
Facebook: http://facebook.com/thejournalguy
Twitter: http://twitter.com/thejournalguy

SHARE YOUR VICTORIES below!
It is easy, fun, and will inspire others.
There is tremendous power in a testimony. "And they overcame him (the devil) by the blood of the Lamb and by the word of their testimony." – Revelations 12:11
Caring/Sharing
Poem by Hugh Traulsen
If you dare to care, then share!
If you share, pay heed!!
God will reward every good deed!!!