Sacred Time – Sacred Place: A Journal
17 December 2010
4 Comments
REST: I went to bed around 11:00 pm exhausted, fell asleep immediately, and woke up around 4:35 am to use the bathroom. When I came back to bed, I listened to my entire iTunes playlist for Day #17, including a worship song, Proverbs 17, Acts 17, I Bless You, TPPH 17, TPPP 17, and TPPW 17.
Maui got me up at 5:25 am. After feeding her and letting her outside briefly, I went to my sacred place (sunroom) to journal using my brand new "Sacred Time, Sacred Place: A Journal" for the first time. This was an uncommon gift I received in the mail from a friend yesterday. The mail lady managed to deliver our mail despite the 4-5″ of new snow.
In his email to me dated December 15, my friend wrote "BE expecting a powerful surprise this week! Just remember, in business it's not always about whether you know someone. Often it is about value that was created, or trust that leads to action."
I began my quiet time in my Sacred Place by reading Patricia King's introduction to her "Sacred Time, Sacred Place" journal. I happened to open to a page that said "In Memory of Oral Roberts!" That immediately grabbed my attention. Then I read the key scripture – Song of Solomon 2:14
O My dove, in the clefts of the rock,
In the secret pace of the steep pathway,
Let me see your form, let me hear your voice;
For your voice is sweet, and your form is lovely.
Next, I read "A Divine Appointment With Oral Roberts." Patricia wrote"
"Three months before Dr. Oral Roberts went to be with the Lord, I had the privilege of being with him in his home. Prior to his departure to glory, he invited a number of ministers from around the world into his private quarters to pray over them. During this time he allowed each to ask a question. I desired to know how he had maintained his devotion time in the midst of many years of leading large mandates and assignments from the Lord. Another guest asked the question before it was my turn and I will never forget his answer.

He called his daily time with the Lord his Sacred Time. He explained that when he went into his prayer closet no one was allowed to interrupt him – including his wife and children. Everyone in his family and ministry respected this sacred time – his time alone with God. No phone calls, no visits, no questions, and today we could say, no internet! He informed us that when God spoke to him in his Sacred Time, he obeyed immediately. He stated, 'God never had to speak twice to me. When he spoke, I obeyed.' He pursued the Lord with an undivided heart and with full belief that God would speak with him just as He spoke with Moses – face-to-face as a man speaks to his friend.

The enormous fruitfulness of Dr. Oral Roberts' worldwide ministry was clearly a result of the God encounters and visitation of grace he experienced in his uninterrupted and undisturbed Sacred Time and Sacred Place."
Next I read "How To Have A Fruitful Devotional Time With Jesus!" This was so good. I especially liked Patricia's simple teaching about "What do you do in a devotional time?" One of the things that jumped out at me was this, "Make a list of things that distract. Sometimes in the midst of your devotion time you might receive some distracting thoughts such as, "Oh, I better remember to pay that bill later and email a friend." Keep a small notepad available, and write those things down so you do not have to think on them again until after your devotion time is over."
Finally, I read her "One Year Bible Reading Plan." The Holy Spirit then prompted me to start with Day #1, so I read out loud Genesis 1-2 and Matthew 1 in the Maxwell Leadership Bible declaring and decreeing God's Word. As I read John Maxwell's introduction to Genesis, I realized the book of Genesis has fifty chapters. The number fifty is very significant. As I read these three chapters in the Bible, these scriptures stood out:
Genesis 2:24-25 – Therefore a man shall leave his father and mother and be joined to his wife, and they shall become one flesh. And they were both naked, the man and his wife, and were not ashamed.
Matthew 1:18-25 – Now the birth of Jesus Christ was as follows: After His mother Mary was betrothed to Joseph, before they came together, she was found with child of the Holy Spirit. Then Joseph her husband, being a just man, and not wanting to make her a public example, was minded to put her away secretly. But while he thought about these things, behold, an angel of the Lord appeared to him in a dream, saying, "Joseph, son of David, do not be afraid to take to you Mary your wife, for that which is conceived in her is of the Holy Spirit. And she will bring forth a Son, and you shall call His name JESUS, for He will save His people from their sins." So all this was done that it might be fulfilled which was spoken by the Lord through the prophet, saying: "Behold, the virgin shall be with child, and bear a Son, and they shall call His name Immanuel," which is translated, "God with us." Then Joseph, being aroused from sleep, did as the angel of the Lord commanded him and took to him his wife, and did not know her till she had brought forth her firstborn Son. And he called His name JESUS.
Joseph heard God and obeyed.
I then hand wrote this very first two-way prayer in my "Sacred Time, Sacred Place" journal:
Wow Jesus! My spirit is jumping for joy. Thank you for laying out the entire sequence of steps that was necessary to lead my friend to sow this uncommon seed, Sacred Time, Sacred Place", into my life. Thank You for this morning's rich abiding time. To You, I give all glory, honor, and praise. Blessed be Your holy name.

Thank You Joseph for your obedience. Your past has not been wasted. Your choices and decisions have led you to this turning point. Today, I lay before you life and death, blessings, and curses. Therefore, CHOOSE LIFE. Choose Me. What you were missing was your Sacred Place. Even your Sacred Time was not sacred. Today you begin a new life in Me, with Me, and through Me. Today you move from the natural to the SUPERNATURAL.

Delight yourself in Me and I will give you the desires of your heart. What are your desires?

Thank you for asking Jesus!

1) I'd like to be debt free by December 31, 2010.

2) I'd like to launch the 30-60-100 Master's Mind Coaching by Christmas (2010).

3) I'd like to be praying and decreeing financial blessings with Julia starting today.

Ok, Joseph. I've heard your prayers and heart cry. BE blessed.
Blessings to establish a Sacred Time and Sacred Place and journal!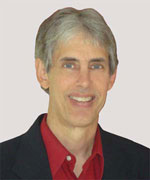 Joseph
Joseph Peck, M.D.
The Time Doctor
Empowering Dreams
Author, I Was Busy, Now I'm Not
www.empower2000.com
Connect – BE Blessed To Be A Blessing
LinkedIn: http://linkedin.com/in/thejournalguy
Facebook: http://facebook.com/thejournalguy
Twitter: http://twitter.com/thejournalguy

SHARE YOUR VICTORIES below!
It is easy, fun, and will inspire others.
There is tremendous power in a testimony. "And they overcame him (the devil) by the blood of the Lamb and by the word of their testimony." – Revelations 12:11
Caring/Sharing
Poem by Hugh Traulsen
If you dare to care, then share!
If you share, pay heed!!
God will reward every good deed!!!