Reason #9 To Journal: Establish UNCOMMON Relationships
5 November 2009
6 Comments
"Relationships are the currency of the Kingdom of God!" – Joseph Umidi
"This is My commandment, that you love one another as I have loved you." (John 15:12) 
On a scale of 1-10, how would you rate your love intake and output?
What would those closest to you say?
For the first 42 years of my life, I had religion, but not a personal, intimate, loving relationship with Jesus. I always believed in God and that Jesus was His Son, but I wasn't sure if Jesus ever actually existed and was crucified and raised from the dead. I went to church my entire life, never to look good, but rather because I wanted to be there. Yet no one had taught me to connect with Him.
That all changed when I met Rev. Mark Jarvis in June 2000. Not only did Mark lead me to a personal relationship with Jesus, but he discipled me as well. Mark was my top spiritual mentor for more than 5 years after committing my life to Him on January 6, 2001. It's because of Mark that I believe the Bible is true – the living, active, inspired Word of God. It was Mark who trained me to be a Champion For Christ. As I write this, I have tears in my eyes, feeling humbled in the presence of God for blessing me with such a dear friend as Mark. I didn't deserve it. It was God's grace and mercy.
Four amazing things happened in my life on that single day in June 2000 when I met Mark Jarvis (half way through my reading of The Greatest Salesman in the World):
1) God blessed me to learn about the 140×3 vision of The Family Foundation
2) God blessed me to sit next to Mark Earley and hear him share God's vision for Virginia
3) God established a personal connection between me and Mark Jarvis
4) God blessed me to learned about American Family Radio which helped me grow rapidly spiritually
It wasn't until 5 years later that I actually discovered why all these supernatural convergences took place on a single day in the first year of the new millennium to shake the gates of hell. In 2005, Juanita Whitesell, a total stranger who lived in Culpeper, called me out-of-the-blue on my cell phone while I was working in Giles County Virginia (4 hours from Culpeper). The Holy Spirit had prompted Juanita to share a HUGE vision that God had placed on her heart for a massive Christian ministry training center in Culpeper. In the process I learned that Juanita had served as the administrative assistant to prepare the way for the Billy Graham Crusade to come to Culpeper in June 2000 for the very first time. And that caused the Holy Spirit to descend on our entire community.
Let's continue with the God story about Mark. As I was walking out of Open Door Baptist Church on that momentous day in June 2000, Mark introduced himself. He was very friendly, asking questions about me, but not talking about church or God. Instead, he asked if I ever listened to local Christian radio. When I told him "No," he recommended I listen to American Family Radio. What a wonderful difference that has made.
After listening to American Family Radio for a few months, I was so grateful for the family tips, financial tips, and great messages I heard on Christian radio, that I revisited Mark at his church. Even though I had gone to church my whole life, Pastor Mark was the first person in my life ever to open a Bible and read it to me believing it was true. When we met, Mark would read a few verses from Scripture that were pertinent to the situations. As I learned how to read the Bible, I started reading it on my own.
If it hadn't been for Mark, I would have lost my wife, my kids, my career, my retirement account – everything I had every worked for. When I see people whose lives are a train wreck, I'm reminded of how my life came close to that before God intervened.
When I see people who are in prison, I think of how I could have been there. When I see people who are homeless, I think how I could be homeless too without God's provision every single day. When I see people sick in the hospital, I think how fortunate I am to be healthy and to be able to care for them. When I see people who are hungry, I think about how hungry I feel when I fast for even one day. I feel people's pain when they are suffering. I don't know why, but I do. I know that's the heart of God. He cares about you. He loves you. He feels your pain. He knows what you are going through – right now. Jesus says come to Him right now. REST with Him and in Him.
If you need a miracle in your life, surrender right now to Him. Stop trying to do things in your own strength. Jesus knows your weary and He wants to give you rest. Come to Him. His burden is light and He will give you rest. When you get equally yoked to Jesus, you will go His direction and He will lighten your load.
On the morning of February 13, 2009, the Holy Spirit led me to spend several hours taking an inventory of my closest relationships and re-ordering The Journal with new people categories accordingly. This happened during a very rich morning abiding time. as I journaled and listened to my scheduled iTunes playlist for Day #13,
What I discovered is that my relationship with Mark led to a personal relationship with Jesus, resulting in a spiritual heart transplant. Then, with a new heart seeking the Kingdom of God and His righteousness each day, my relationships with other people started to blossom. 
I can say from vast personal experience that Journaling leads to UNCOMMON Relationships. I'm personally in covenant relationship, two-way life-long relationships, with more than twenty people. There's lots of people who don't have a covenant relationship with anyone, or in most just maybe their spouse or a few other people.
In the middle of my sabbatical year in 2007, God connected me with Dr. Jerry Graham, who has turned out to be my top coach and mentor over the past two years. Connecting with one of the most experienced destiny coaches on a weekly basis has helped propel me into my destiny.
As I write this, Jesus is saying:
Go deeper in your relationships, with people you already know and people He will soon bring into your life. I want to reconcile and restore previous broken relationships from your past.
Stop sacrificing relationships for the sake of business transactions. Relationships must come first; business second. That is what Relationship Marketing (Web 2.0) is all about. I'm doing a new work, not just in people's lives, but through the web.
Prayer Power
Heavenly Father, thank You for how journaling leads to a closer relationship with You, which then overflows into relationships with other people. Thank You for my wonderful parents, wife, children, family, and good friends. Bless those who read this message to be good stewards with their relationships including their relationships with You. Thank You Jesus. Amen and hallelujah!
Blessings to increase your love intake and output through a deeper abiding in Jesus!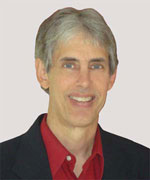 Joseph
Joseph Peck, M.D.
The Time Doctor
Empowering Dreams
Author, I Was Busy, Now I'm Not
www.empower2000.com
Connect – BE Blessed To Be A Blessing
LinkedIn: http://linkedin.com/in/thejournalguy
Facebook: http://facebook.com/thejournalguy
Twitter: http://twitter.com/thejournalguy

SHARE YOUR VICTORIES below!
It is easy, fun, and will inspire others.
There is tremendous power in a testimony. "And they overcame him (the devil) by the blood of the Lamb and by the word of their testimony." – Revelations 12:11
Caring/Sharing
Poem by Hugh Traulsen
If you dare to care, then share!
If you share, pay heed!!
God will reward every good deed!!!