Reason #8 To Journal: Learn And Apply Valuable LIFE LESSONS
4 November 2009
3 Comments
The value of a contemplative life is character transformation!
And do not be conformed to this world, but be transformed by the renewing of your mind, that you may prove what is that good and acceptable and perfect will of God. (Romans 12:2)
On a scale of 1-10, how teachable are you?
What would those closest to you say?
Journaling leads to a contemplative life. As you write things down and reflect on them, God will teach you valuable LIFE LESSONS that you remember and apply.. By reflecting (meditating) on what's working and not working, how you're being, how you're interfacing with other people, and how you're communicating, you will become more Christ-like.
Here are a just few examples of the hundreds and even thousands of life lessons I have learned and recorded:
To be spiritually healthy, you must ruthlessly eliminate hurry from your life!

The secret of your future is hidden in your daily routine!

Good habits are the key to all success.

Successful people do daily what unsuccessful people do occasionally.

When man works, man works, but when man prays, God works!

Prayer is the key to unlocking God's prevailing power in your life!

The simplest solution is almost always the best one.
It's the presence of God that changes us and our circumstances.
More than anything else, God demands our obedience!

Relationships are the currency of the Kingdom of God.

Busyness is a great enemy of relationships.

You reap what you sow, later than you sow, much more than you sow, and where you sow.

You redeem the time by seeking God's Kingdom first!

Jesus doesn't just change us – He makes all things new!

What prayer is for communication in the spiritual realm, the Internet is for communication in the natural realm.

The Word of God is the Wisdom of God.
God's dream + God's team + God's theme = streams of living water!
Your success in handling today's challenge is decided by what you did yesterday!

Abiding is all about the most important friendship in your life.

"In the Christian life, it's not how you start that matters. It's how you finish."
Men who finish strong are generally those who anticipate the ambushes in their lives.
BE PREPARED! Flee sexual immorality!
"If you make money your god, it will plague you like the devil." – Henry Fielding

Your family doesn't come ahead of your ministry. Your family IS your first ministry!

The secret of life is just one thing!
"Don't criticize, condemn, or complain!" – Dale Carnegie
Ultimately, your thoughts become your destiny!
Hear with your heart!
The goal of the Christian life is a deeper, more intimate relationship with Jesus Christ.

Loving God with all your heart, mind, soul, and strength is the key to abundant life!

Truth is a person (Jesus Christ), not just a concept!
Prayer Power
Most gracious and merciful heavenly Father, thank You for this precious gift of journaling. Thank You for the many life lessons You have taught me through this wonderful habit. May You mutliply greatly the habit of strategic journaling that You have taught me. May millions and even billions of people be blessed as a result. Thank You Jesus. I love You. Amen and hallelujah!
Blessings to lead a contemplative life and apply the life lessons the LORD teaches you through journaling!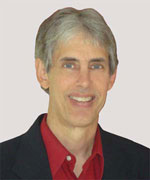 Joseph
Joseph Peck, M.D.
The Time Doctor
Empowering Dreams
Author, I Was Busy, Now I'm Not
www.empower2000.com
Connect – BE Blessed To Be A Blessing
LinkedIn: http://linkedin.com/in/thejournalguy
Facebook: http://facebook.com/thejournalguy
Twitter: http://twitter.com/thejournalguy

SHARE YOUR VICTORIES below!
It is easy, fun, and will inspire others.
There is tremendous power in a testimony. "And they overcame him (the devil) by the blood of the Lamb and by the word of their testimony." – Revelations 12:11
Caring/Sharing
Poem by Hugh Traulsen
If you dare to care, then share!
If you share, pay heed!!
God will reward every good deed!!!